It feels like 2021 went by in the blink of an eye. One moment, the calendar said 2020 and suddenly it's 2022. It was around Xmas when I could finally take a couple of days off and look back at everything that happened. And honestly, there's been a lot going on in Prusa Research! We had so many exciting announcements – we unveiled the long-awaited XL along with the SL1S Speed and Prusa Pro AFS; we started manufacturing our in house developed resins, introduced new filaments including recycled PLA, and we also learned to live with a pandemic raging all around us – the challenging situation gave us a number of ideas how to improve our development and production, so it actually had some silver lining. Now, we're on the brink of a new year, getting ready for more announcements in the upcoming months.
So, before I get to my outlook for 2022, here's a quick look back at some of the most important events from 2021.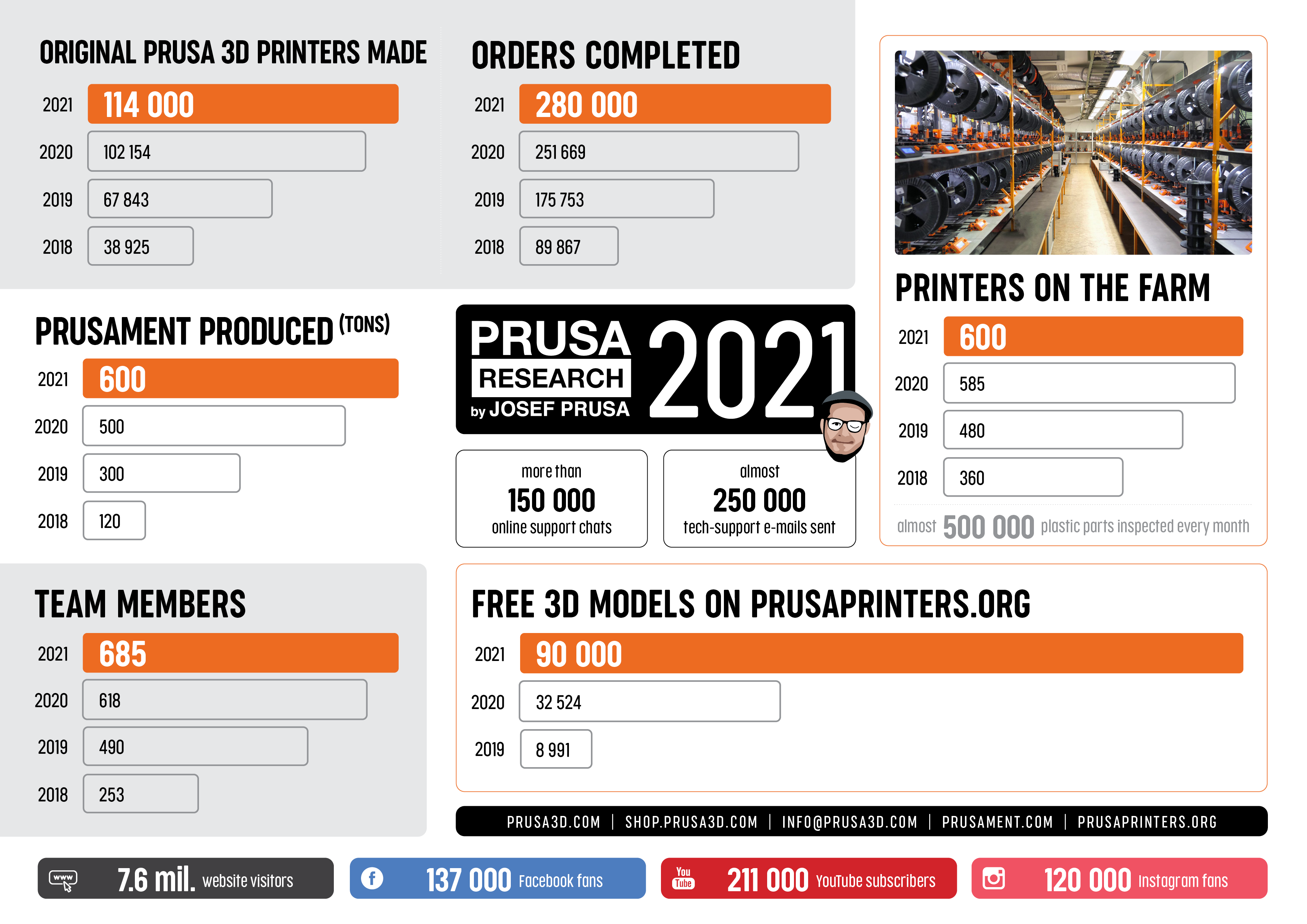 On the road again
One of the greatest things in 2021? We returned to 3D printing events! Sure, there weren't many of them and we eventually visited only three major ones, but they definitely felt like a breath of fresh air – we could meet people again, talk to makers and 3D printer enthusiasts and it felt so good!
We took the opportunity to showcase our new projects in person – especially the long-awaited Original Prusa XL at FormNext and the response blew us away! 🙂 The XL was in development for a long time and our devs managed to implement many groundbreaking features (like an always-perfect first layer and segmented heatbed), so we were pretty confident about it. When people realized that the announcement was about to drop, they started probing our website for hidden URLs and images, leaking low-quality thumbnails all over social media just minutes before the official announcement. It was pretty crazy for a few hours. We should have guessed it's gonna be big. Our new e-shop (which was developed entirely from scratch over the course of several months) and its servers got their first proper challenge shortly after launch and they managed to withstand the preorder craze. 🙂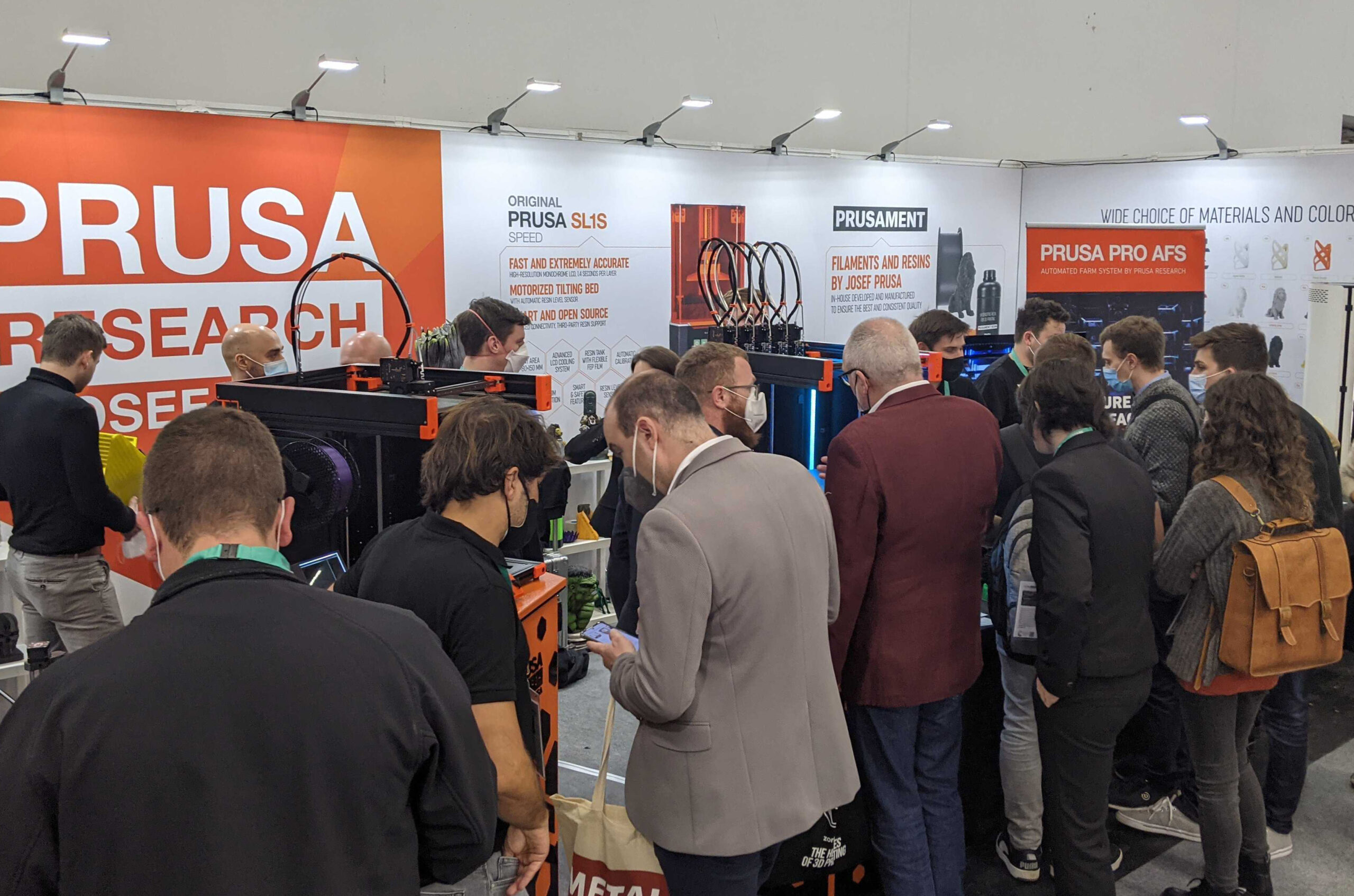 The XL is a huge commitment for us and our goal is to start shipping the preorders made in 2021 in Q3 2022, however, due to the ongoing shortage of components and materials, we cannot promise we'll ship all preorders this year. Either way, we've already started expanding our production capacities to cover the demand and the only way to do it was to move several departments to a building next to our HQ, loveably nicknamed Chernobyl. It's just a stone's throw from the enclosure for our new team members – three alpacas and three sheep. Yes, our team has grown last year again (to nearly 700 people!) and we were joined by some new furry friends. If anyone from our team is feeling a bit down, they can spend some time with these lovable creatures. 🙂 In general, keeping a good team spirit is essential, especially with all the returning lockdowns and other complications.
Last year, there were also two major releases of PrusaSlicer – 2.3 and 2.4. Both of them brought a number of awesome features to the table, making our slicer more and more capable and feature-packed (I'm always amazed by the sheer number of ideas and features the team pushes into new builds). Paint-on supports, ironing, monotonic infill, seam painting, support for 3rd party printers, multi-material painting, fuzzy skin, improved supports… the list is nearly endless. The PrusaSlicer team is back in action after well-deserved holidays and they are going to bring you new PrusaSlicer releases this year.
Three new 3D printers
The XL wasn't, of course, the only new product we introduced last year. We also revealed the successor to the Original Prusa SL1. The new SL1S SPEED started shipping in July – it's a blazing-fast SLA 3D printer that combines 1.6-second exposure with extremely fast tilt, which makes it faster than regular monochrome 3D printers. It features a 25% bigger print area and a number of useful enhancements, and the print quality was increased even further.
We also gave the world a glimpse at the Future of Manufacturing – that's the name of our installation at EXPO 2020 Dubai where we're showcasing the Prusa PRO Automated Farm System (AFS for short). It's a fully automated scalable print farm consisting of 34 new Original Prusa CoreXY machines. Everything is controlled by our new Prusa Connect management software (currently in beta testing). So you can simply tap the touchscreen a couple of times and not long after that a mechanical arm will start delivering finished 3D prints to the dispensing window.
The prototype shown in Dubai has drawn a lot of attention and we're currently in talks with a number of manufacturing companies that are interested in getting the AFS – we're discussing their requirements, feedback, ideas… everything that will help us make the final project perfect for their use case. Running the AFS also gave us the opportunity to test it in live conditions – and we used the feedback to improve the device further. We're working on a new "Picker" (the arm that collects prints) and other parts to make the AFS robust and simple to maintain.
The AFS isn't our only foray into the more industrial uses of 3D printing. Last year, we joined forces with Trilab, another Czech 3D printer manufacturer, and acquired an 80% share in the company. While we're planning to expand to the industrial sphere, it doesn't mean we're changing our direction and steering away from our most successful models! After all, our printers are being utilized by a number of large industrial companies for years already, so we can run both developments in parallel.
Prusament resins and new filaments
With the SL1S SPEED in the wild, it was only natural to expand our line of in-house-made materials with Prusament resins. The story is similar to why we started manufacturing our own filament – once we dug into SLA 3D printing with the SL1, we quickly realized that manufacturers of cheaper resins often have trouble keeping the quality of their products consistent. Prioritizing the price of their product, these cheap resins also often include nasty chemicals with serious health risks.
So, our team in the lab on the outskirts of Prague (where the satin print sheets are developed and manufactured) set to work. We wanted to make a high-quality resin with great printing properties but at the same time, we really focused on minimizing the odor and health risks. It certainly wasn't easy and it took months to find the right formula. However, our research gave us the opportunity to select and control every ingredient in the process, so we could craft our own recipe for the resin – an easy-to-print material with great properties and no Bisphenol-A, a dangerous chemical, which is, unfortunately, still used in many cheaper resins. Prusament Resin is the result!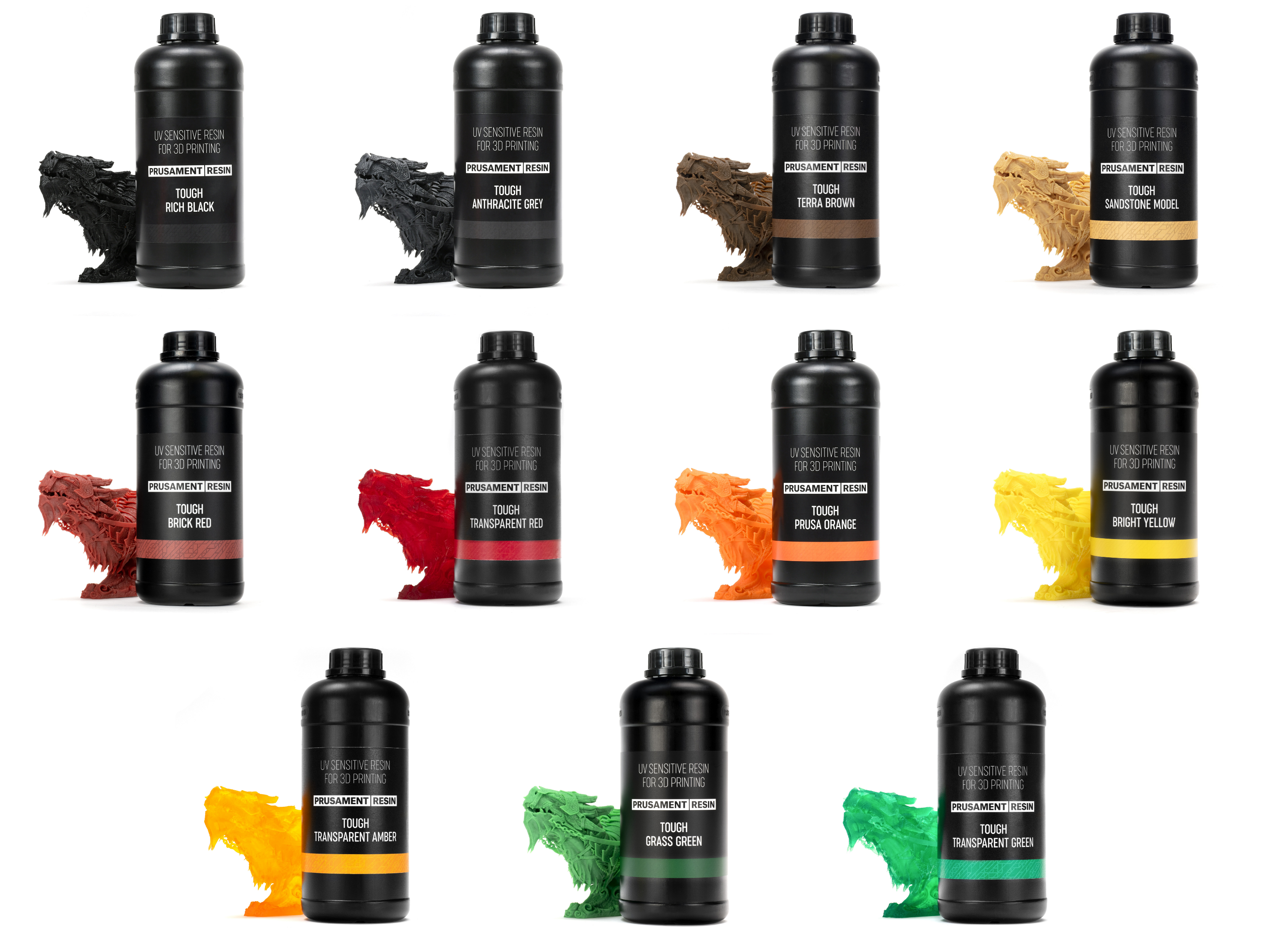 Plus, we kept working on our filaments to expand the range of PLA, PETG and PVB with new colors. We've been working with plastics long enough to know what are the downsides – like scraps and general plastic waste. In 2021, we've really dug into viable options for better sustainability and the first results didn't take long to show up: we introduced our first recycled material, which is made from 100% recycled Prusament PLA. Because we have a very strict output QA control on our Prusament, we often ended up with a significant amount of spools that didn't meet our requirements. Granted, we used up many of them for internal projects. However, some of them are simply beyond saving – and they are perfect for Prusament PLA Recycled. Despite the fact it's a recycled material, its manufacturing tolerance is very good ±0,05 mm, so it can still deliver compelling printing performance. And also the spool sides for Prusaments are now made from recycled materials. Making use of plastic scraps and reusing old materials will be a major theme in 2022. So that's why we also have a special team dedicated to sustainability.
The Polymers team expanded the range of Prusaments with 6 PVB colors, 3 PETG colors, PC Blend Carbon Fiber and two PLA colors! Definitely a busy year! 🙂
Basically, everywhere you look, there are clear signs that we keep growing – nearly 700 team members, over 114,000 Original Prusa 3D printers shipped to customers, we produced more than 600 tons of Prusament and our print farm currently consists of more than 600 3D printers. All that (and more) despite the challenges caused by the world-wide pandemic, shortage of parts and extended delivery dates of various materials.
Fighting with shortages caused by the pandemic
Speaking of complications, production nowadays is heavily impacted by the worldwide pandemic. Millions of people all over the world fell ill and as a result, there is a shortage of electronics, materials, and there are delays in transportation. So many things were affected all at once. I'm sure you read it everywhere. Let me be a bit more specific and give you a little behind-the-scenes look.
Before the pandemic, we were used to having a stock of components for 3+ months of production. Recently, we ran repeatedly into situations where we had stock for just 3 days. Transportation plays a major role in this: trains which brought materials from other countries usually took 3-4 weeks to arrive, now take up to 3 months. This is why we started looking for new options. However, trucks are often stuck at the borders, air transport is extremely expensive (up to five times compared to the situation a few years ago), boat transport has a shortage of workers and containers. We didn't want to sit idly and wait, but the more things we've tried, the more obstacles we encountered. We had to improvise and combine all the methods to secure enough material to continue production – although we're not out of the woods yet, far from it.
Of course, it's not just transportation. The entire production chain is heavily affected. So what do you do when your long-time distributor cannot deliver, e.g., aluminum profiles for ten thousand 3D printers due to the lack of resource materials? You'll contact other companies – just like everyone else. The demand is overwhelming. Sourcing aluminum from long-used locations is becoming more difficult so we have to look elsewhere. And, of course, we want to keep our level of quality and price, which shrinks the range of potential suppliers quite a bit. Even such simple things as cardboard boxes are scarce goods because the pandemic also caused a significant increase in online sales worldwide – suddenly, more boxes were needed everywhere. Leadtimes up to 75-80 weeks are now common.
I could go on – like when we needed a new batch of electronics, but one of the components on the motherboard was unavailable pretty much everywhere in the world. So we settled on a new design of the board using a different chip. And before we could finalize the schematic, the other chip was suddenly unavailable, too. This makes bringing a new 3D printer to the market extremely difficult – securing enough parts for several months of production is a huge challenge.
We can partially eliminate the delivery times by producing more components locally – like electronics or injection-molded parts. That's the silver lining I was talking about in the beginning. We were used to the comfort of the quick and easy deliveries of finished or semi-finished components from all over the world. But the pandemic has shown us the benefits of local production, which we plan to support more in the near future with our own SMT production lines and injection molding.
All in all, 2021 was another very, very busy year – here's a complete overview, if you want to learn more:
JANUARY
Expanding the range of Prusaments with 6 PVB colors
PrusaSlicer 2.3 release! Paint-on supports, ironing and other cool features
Firmware 3.9.3 for MK2.5, MK2.5S, MK3, MK3S+ and MMU2S released
FEBRUARY
Firmwares 4.3.0 and 4.3.1 for MINI and MINI+ released
PrusaPrinters update – improved user experience
MARCH
Prusament PETG Jungle Green released
Joined the 3MF Consortium with the intention to improve the connection and communication between CAD Software and slicers
APRIL
Won the EY (Ernst&Young) Entrepreneur of the Year in the Czech Republic award
Firmware 1.5.0 for Original Prusa SL1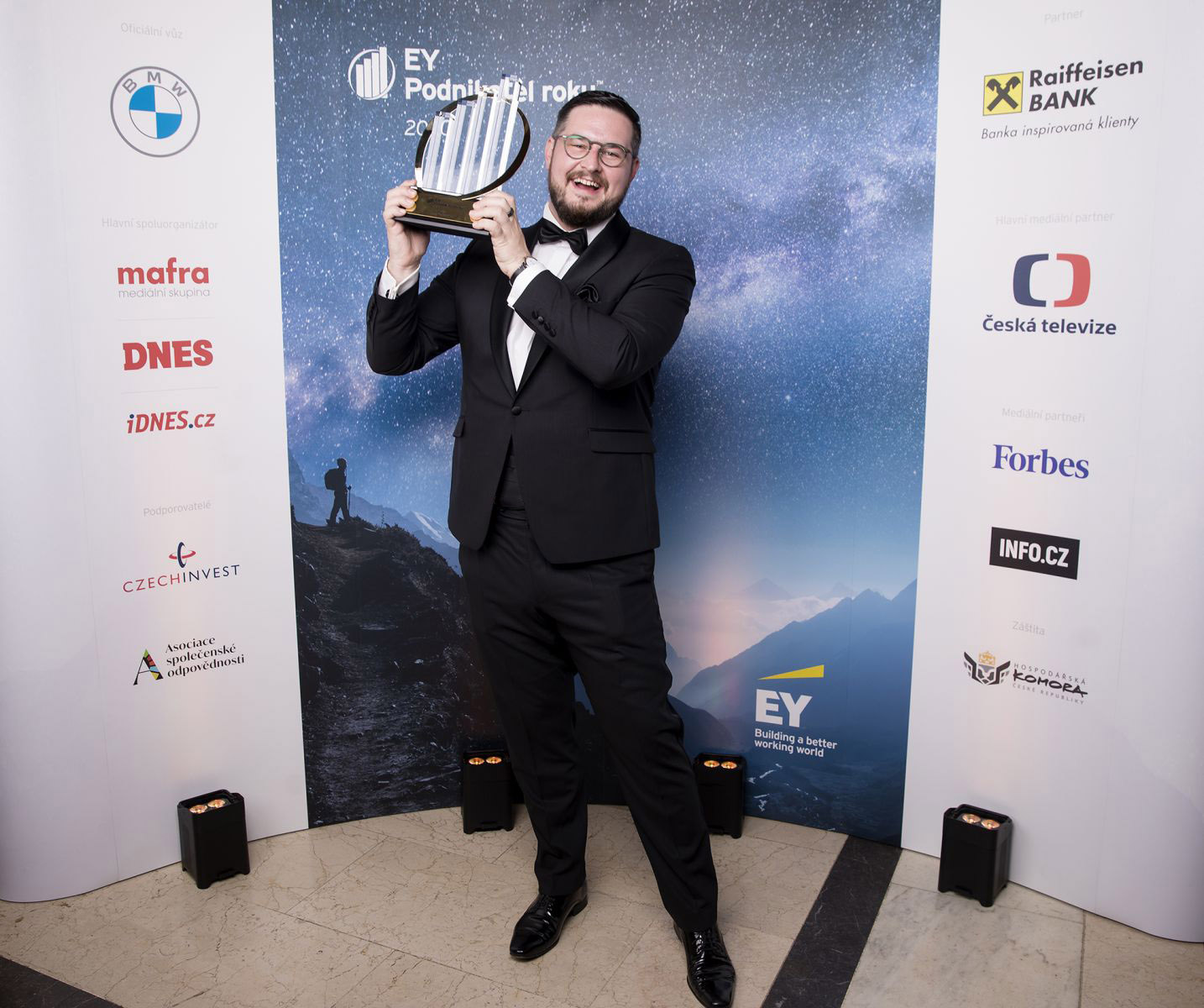 MAY
Introduced a new "Printer Base" addon for the Original Prusa MINI+
Firmware 3.10.0 for the Original Prusa i3 MK3S+ released. Implemented "Time until filament change" feature and community translations
Prusa ZOO! 🙂 Our team was joined by three alpacas (named Pepa, Ondra and Michal) and three sheep (Sasha, Alexa and Lala), their enclosure is in a quiet part of our complex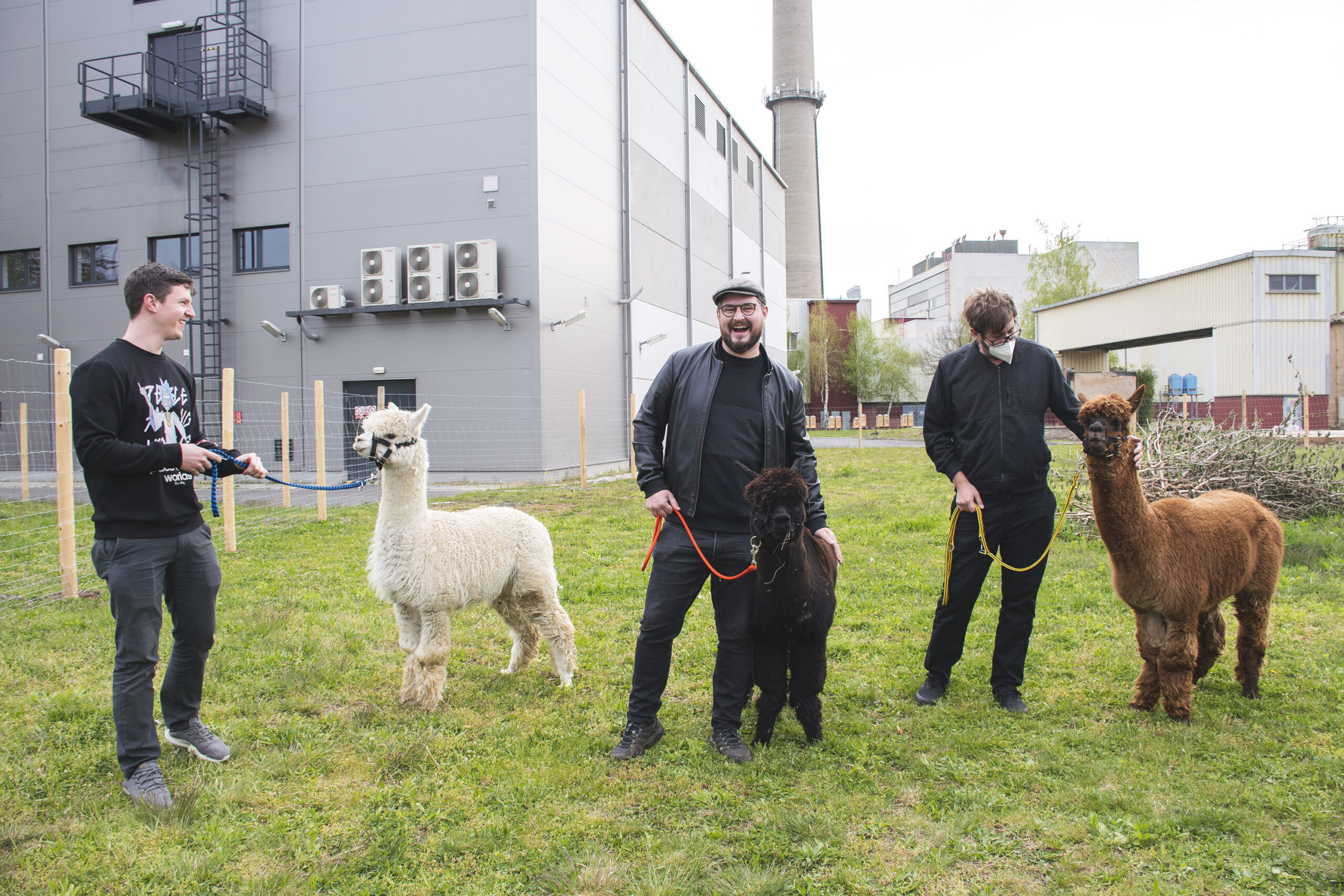 JUNE
Original Prusa SL1S SPEED started shipping – the fastest desktop SLA 3D printer + the Original Prusa CW1S started shipping
Prusament PC Blend Carbon Fiber and Prusament PETG Lipstick Red released
JULY
Prusa Connect closed beta started
Firmware 3.1.0 for CW1 & CW1S released
AUGUST
Prusament PLA Gravity Grey released
Firmware 4.3.2 for MINI and MINI+ released
Firmware 1.6.1 and 1.6.2 for the SL1 and SL1S released
SEPTEMBER
Slic3r celebrates its 10th birthday!
Prusament Resin announced – high-quality resin for SLA printers available in 3 colors
Prusament celebrates its 3rd birthday! We celebrated the occasion with a special Prusament PLA Anniversary filament
A new 10-times-faster compounding line arrived to speed up the development of new Prusament materials
Firmware 1.6.3 for the SL1 and SL1S released
OCTOBER
We're at EXPO 2020 Dubai, showcasing the Prusa Pro AFS Automated Farm System
Prusa Research received the Company of the Year award and the Original Prusa i3 MK3S+ received the "3D Printer of the Year" Award at 3D Printing Industry Awards
Prusament Resin line expanded with Tough Grass Green and Tough Bright Yellow
Firmware 4.3.3 for the MINI and MINI+ released
NOVEMBER
Original Prusa XL revealed at Formnext!
Prusa Research acquired an 80% share in Trilab, another Czech 3D printer manufacturer
New e-shop launched
Prusament PETG Prusa Orange Transparent released
Prusament Resin line expanded with Terra Brown, Sandstone Model and Brick Red
DECEMBER
A massive overhaul of PrusaPrinters – introducing badges, achievements and a new reward system
Prusament PLA Recycled released
Prusament Resin line expanded with Transparent Red, Amber and Green
Prusament PLA Simply Green released
Firmware 3.10.1 for the MK2.5, MK2.5S, MK3, MK3S+ and MMU2S released
Firmware 4.3.4 for the MINI and MINI+ released
PrusaSlicer 2.4 released – smart brush for MMU, improved supports and many other changes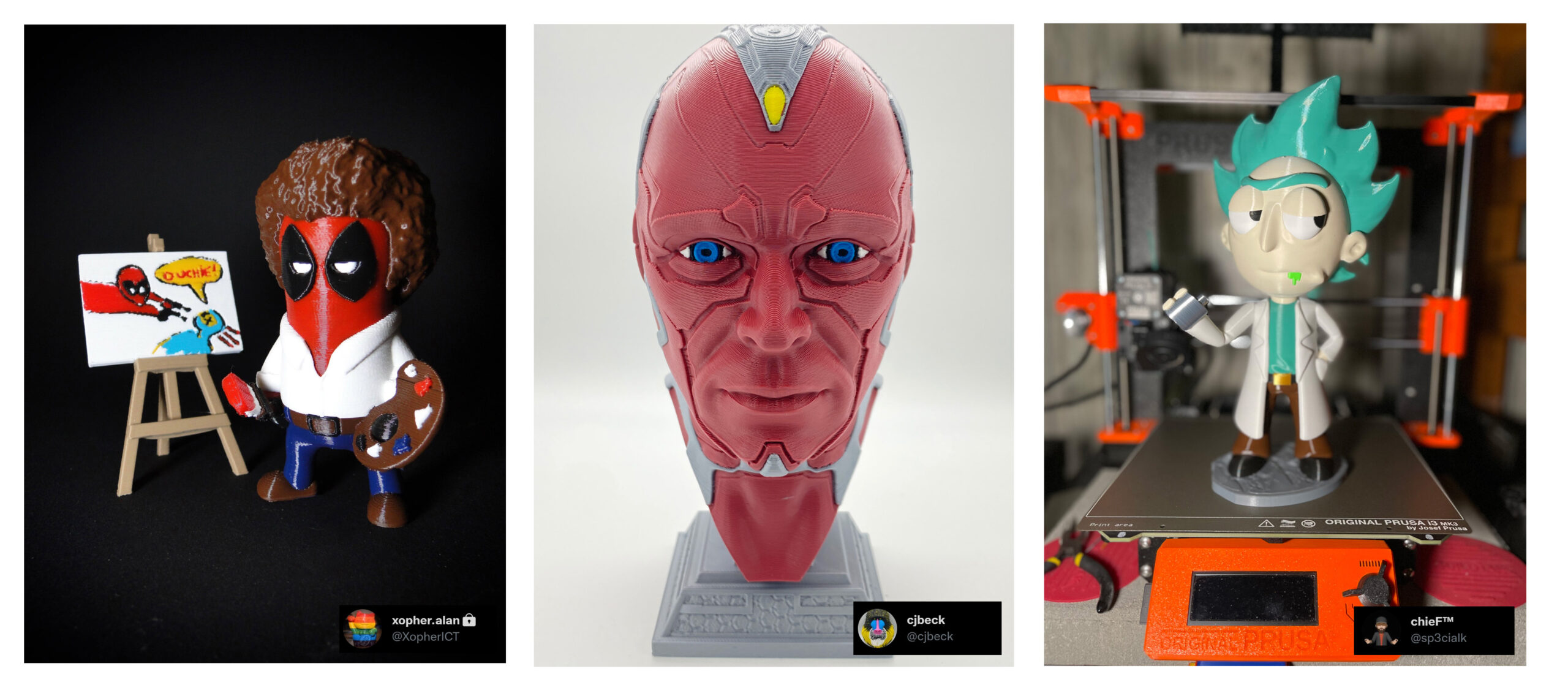 Our plans for 2022
We've been investing heavily into research, development and manufacturing and we plan to keep following this path. Last year, I talked about our focus on vertical integration – with a worldwide shortage of various parts, it made perfect sense for us to start manufacturing more assets in-house. Prusament is a clear example of how well this can work. In 2021, we purchased injection molding and SMT manufacturing lines. We're starting to implement new in-house made parts into our products and the results are very promising so far. Also, if you really dig into the 3D printer announcements we made last year, one thing becomes quite clear – our machines will start sharing more technologies among various models. For example, the machines in Prusa PRO AFS share the Nextruder, segmented heated bed and load cell sensor with the XL. And those are just some of the examples.
What it means, in general, is that we'll need to spend more time on the development of these parts. But in the end it will allow us to come up with new machines faster – we won't have to develop everything from scratch for every single printer.
Another area we will focus on is remote 3D printing. We've been running a closed public beta of our Prusa Connect print management software for several months now and after we implement a few more important parts, we'll be ready to launch the MK3S+/MINI+ beta for the wide public. No more searching for misplaced SD cards or USB drives. 🙂 Connect can, of course, do more than just send a G-code to a 3D printer. It allows direct downloads of G-Codes from URLs, and you can also send a G-Code with "Print immediately" option on – so once the file is uploaded, the machine will automatically start printing without user interaction.
Network connectivity also means we will finally expand the MINI+ with wireless capabilities. The optional Wi-fi ESP module will be supported in one of the upcoming firmware releases. Sorry it's taking so long, we already had the Wi-fi support implemented several months ago, but the results were unsatisfactory, so a majority of the code had to be rewritten, resulting in more delays. It took us much longer than we expected and there's no other way to put it than that we have underestimated the difficulty of implementing this functionality.
There are also big things ahead for our community hub PrusaPrinters.org. The library of free 3D models will soon reach 100.000 projects – and I need to stress out that those are useful high-quality, unique, original projects; not just random parametrically-generated stuff to boost the counters.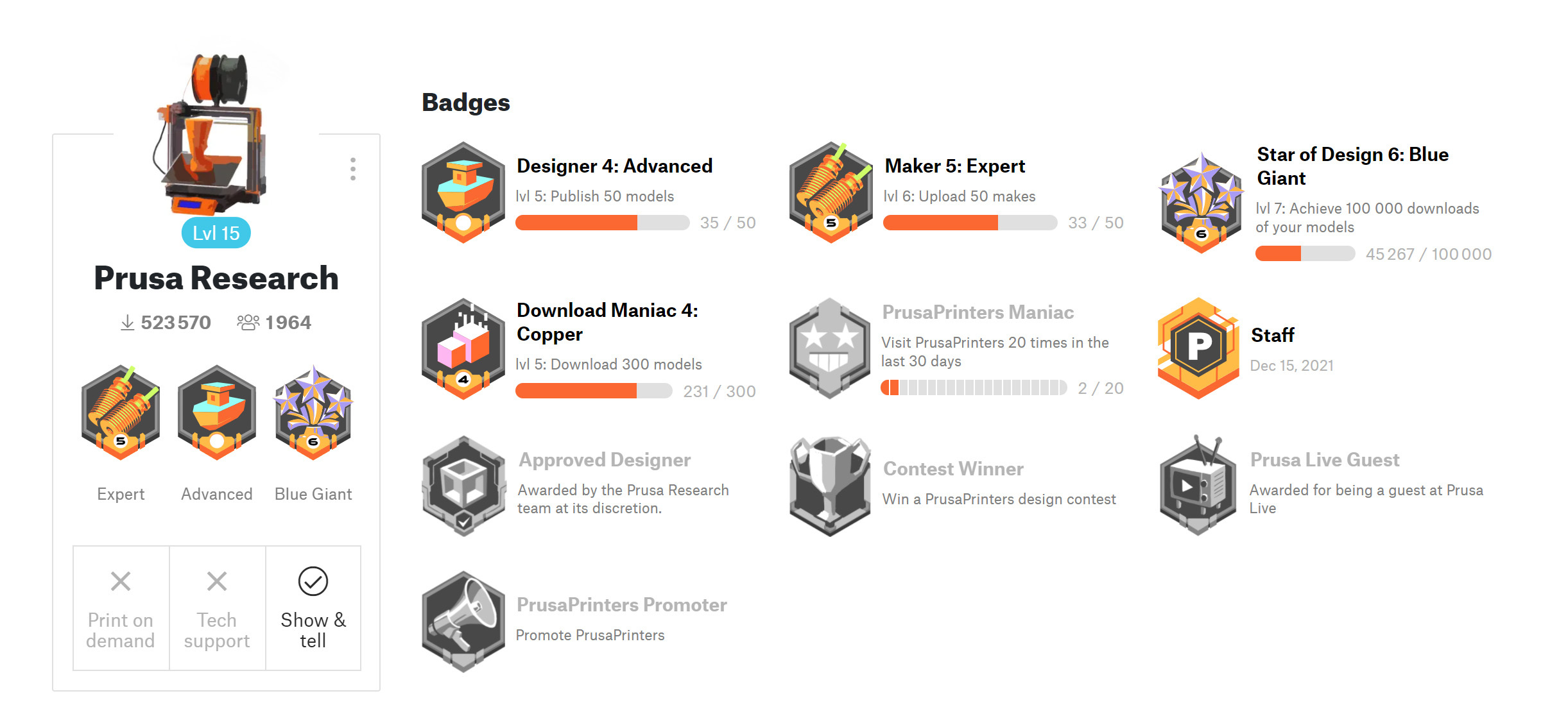 One of the things we keep hearing over and over is the fact that the name suggests the website is for Prusa printer owners only. This is why we're preparing a complete rebranding of the entire page to make it more open to everyone. Last year's badges and rewards brought in masses of new talented creators and we're planning to support them even further. In 2022, we'll launch support for paid 3D models (among other things)! Our primary goal is to focus on quality rather than quantity – we're looking for the top creators and we want to give them fair conditions, so they can fully focus on 3D modeling instead of worrying about complicated payout systems, complex contracts, etc. It's gonna be a real Thingiverse killer! 🙂
It's clear that with our plans, our current HQ will soon be too small for us (I think I've been saying it for a couple of years now). We've always managed to find some way to expand the space, often almost magically, but it's getting more and more difficult. We found an amazing place, an abandoned building not far from Prague's center and we would love to turn it not just into our new HQ, but also expand it into an open community-friendly campus with public hackerspaces, a library and other services – we would transform not just the building, but the entire surroundings. Fingers crossed! 🙂
As for our upcoming 3D printers, the XL is scheduled for Q3 2022. However, due to the shortage of materials (as described above) it is likely that not all pre-orders will be shipped this year.
Is there anything else? Of course, there is… we'll just keep it secret for a bit longer. But not by much. Stay tuned!