ColorPrint
ColorPrint in PrusaSlicer
ColorPrint is now integrated directly into PrusaSlicer!
You can easily add color changes from the Preview screen – drag the layer slider up or down and then click on the orange plus icon. Check this video to see it in action. Unlike this web app, PrusaSlicer displays a realtime preview of each color change and even a print time estimate until each color change.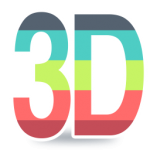 This simple tool helps you 3D print multi-colored objects by simply embedding special commands into your existing g-code files to instruct the printer to stop at specific layer heights where you can manually change filament. It was developed and tested mainly for Original Prusa i3 from Josef Prusa with specialized ColorPrint support, but it should somehow work with every FFF printer which supports basic M600 command.
G-code is supported from Slic3r, Cura, KISSlicer and Simplify3D.
How to use ColorPrint
Check out out videoguide how to use it and if you need more information see our detailed guide.

ColorPrint
Coloprint now works correctly even if your print settings contain z-hop or z­-lif, no need to disable it anymore!
drop .gcode
or select file here:
How to use Color Print
Upload .gcode above to add or edit color changes.
Choose whether to use Multi Material print or not.
Add as many color changes as you want in your final model
Set the heights in mm where color change will occur.
Download changed .gcode file.
Please note:
Do not use Color Print if your .gcode file already contains extruder change from your slicing software.