The year 2020 is finally over and I think it goes without saying that it was pretty tough for many of us. However, despite (or maybe because of) the new challenges, the 3D printing community grew even bigger and more active, and it was amazing to see people coming together and helping each other. It was a hectic year for us, so let me sum up what we've done in 2020! Let's dig into the details!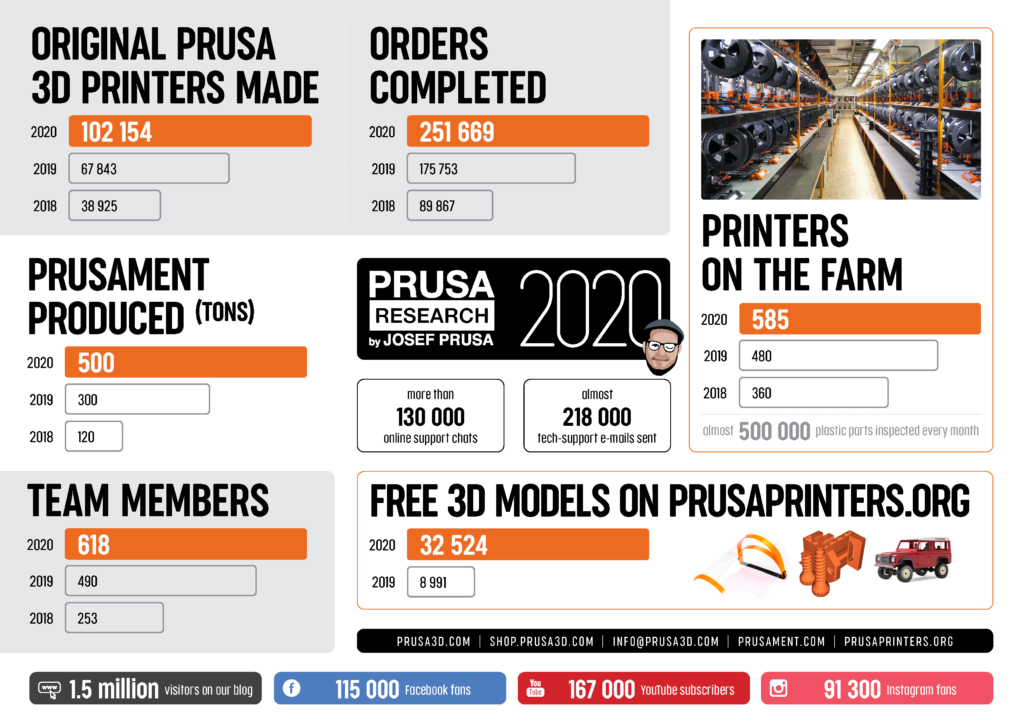 2020 in Prusa Research
First of all, I gotta say that I'm incredibly proud of the entire Prusa Research team. In spite of the ongoing COVID-19 pandemic, we managed to create and maintain a safe working environment for our team, so the entire production could continue running pretty smoothly. We came up with a list of anti-COVID measures and I'm really happy that all of us stick to them responsibly. A lot of people probably thought that it is almost impossible to achieve something like this in a manufacturing company environment like ours. I believe we proved them wrong, though. With the pandemic getting worse across the Czech Republic, we used to say that (figuratively speaking) it's safer to be at work than at home.
Of course, there were some cases within our team. But as far as we know, there wasn't a single COVID-19 transmission at our workplace – even though there are more than 600 of us now. Sure, there were some hiccups along the way, like the shortage of certain components we use to assemble our 3D printers. However, this only accelerated our plans to manufacture more parts in-house (e.g. our own injection molding production lines).
And we really needed all hands on deck, because our activities unexpectedly expanded beyond our usual 3D printer manufacturing. To help fight against the COVID-19 pandemic, we designed the open-source Prusa Face Shield, so we could kickstart the worldwide effort to provide frontline staff with 3D-printed personal protective equipment due to the major shortage of PPE in stores and warehouses. It was (and still is) an amazing collective community-driven effort that brought people together. We produced over 250,000 face shields, which we donated to frontline staff in the Czech Republic. There are probably millions of 3D-printed shields still used all over the world. Even today, when you see photographs of medical professionals, many of them wear 3D-printed face shields, shields provided by the 3D printing community. Thank you, everyone, who decided to help!
Of course, we kept manufacturing our 3D printers and filaments. In 2020 alone, we've managed to ship an incredible number of more than 100,000 3D printers, over 500 tonnes of Prusament, and hundreds of thousands of small orders (like upgrades, spare parts, and accessories). Two updated 3D printers started shipping – the MK3S+ and MINI+ with the new SuperPINDA sensor. We expanded our print farm to 585 3D printers, launched 15 new Prusaments, released 8 firmware updates for our machines, we even started our own live stream show to give you a bit of behind the scenes looks into what's cooking in our development kitchen to offset the lack of worldwide events. 🙂
All in all, every time I say that the last year was pretty crazy, the next one is even crazier. So, I guess 2021 will keep this tradition going. If everything goes well, we'll launch four new 3D printers, new services, firmware updates, and more. Take a look at what we managed to do in the past twelve months.
2020 timeline – month after month
JANUARY
FEBRUARY
MARCH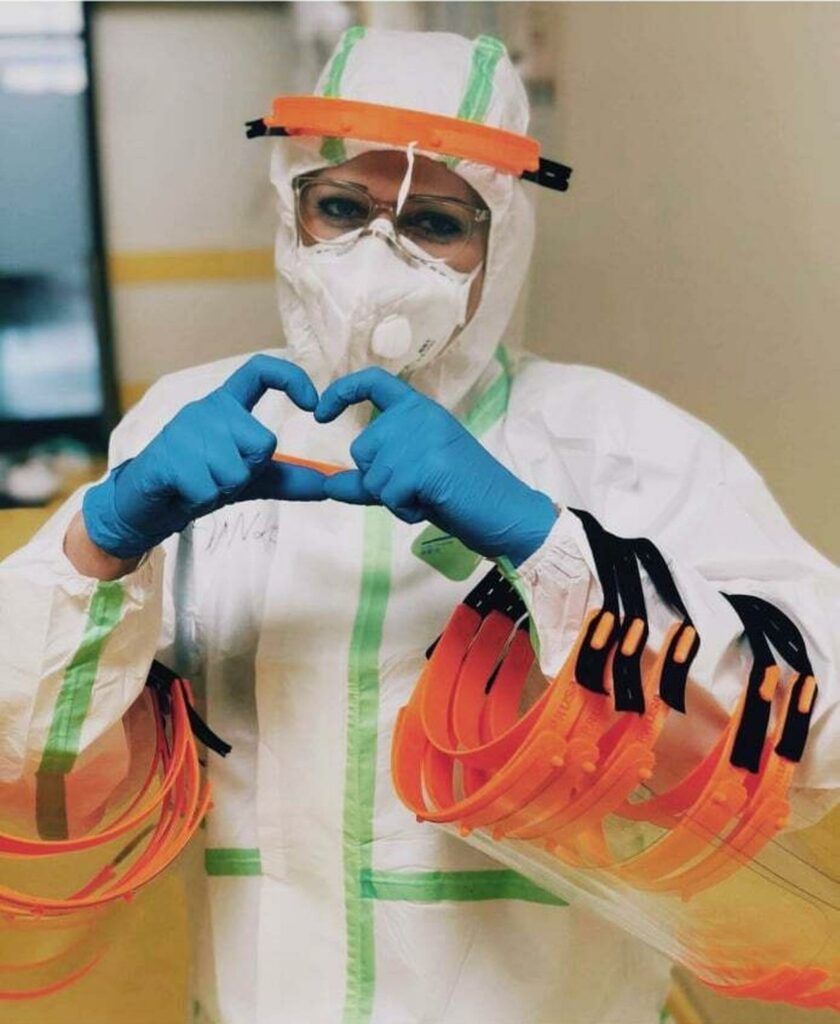 APRIL
MAY
JUNE
JULY
AUGUST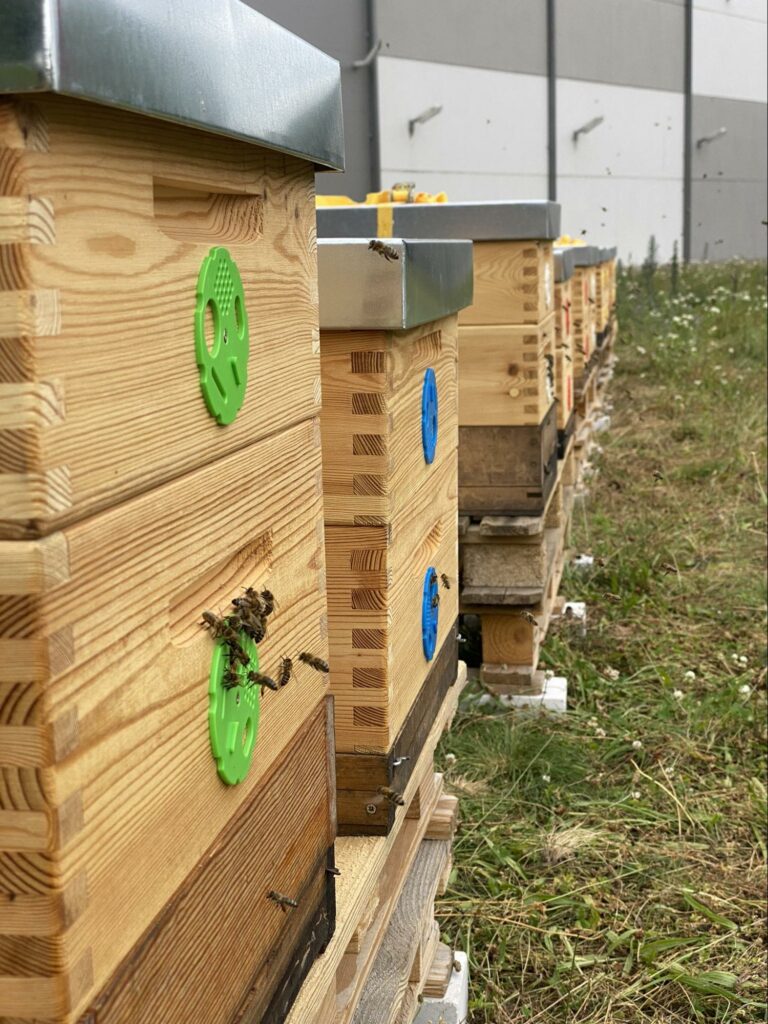 SEPTEMBER
OCTOBER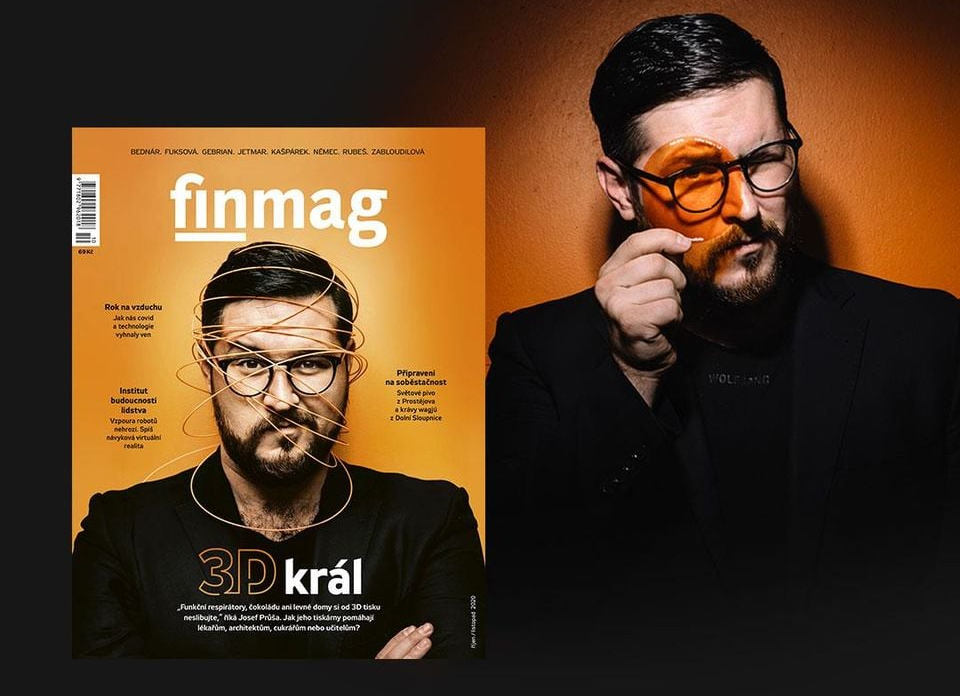 NOVEMBER
DECEMBER
Our plans for 2021
And 2021 will be even bigger. First of all, we would definitely like to add some sheep and llamas to our bees. 🙂 But seriously. We have many goals and releases, so let's talk about them. Starting with the bigger picture, we want to focus on vertical integration – basically making more things ourselves, in-house. This worked for us so well when we started to produce our own filament (Prusament) in-house that it motivated us to look at other potential areas for expansion. This process has the added benefit of learning new things from the ground up. For example, with our Prusament, we learned so much more about the polymers, that we can use this experience to make better printers. Speaking of Prusament, we are planning to add more extrusion lines this year to the 13 we already have. And we also want to release the first resins developed and manufactured in-house.
You might have already seen some signs of the next thing we're planning: the introduction of some injection molded parts already present on the newest Original Prusa MINI+. It doesn't mean that we are going to abandon our 3D printing farm – no way! But we are now building our own injection molding factory and it is not exactly for the reasons you might think. It is not cheaper for us to make injection parts. The thing is, we have a lot of plastic waste from either rejected Prusaments or rejected prints from the farm (it is mostly visual imperfections, but everything needs to be perfect), which we can use as a resource for the injection molding. And NO, making recycled filament is not an option. It is expensive for what it is and it is simply not as perfect as we want.
Actually, we're starting a pilot project this year here in Czech to collect 3D print waste from universities and print labs. We will use it to produce injection molded parts, which take a ton of time to print (like the MINI's front and back plates) and their design does not change. In fact, these two plates take almost half the time needed to produce all the parts for the MINI. The time we spare can be spent on using higher-quality print settings for the rest of the parts. This switch will happen in the next few months once we install everything. Right now, these parts are made externally to nail down the forms and gain experience.
The next thing is an in-house PCB assembly line. We've been designing all the boards ourselves for quite some time and this is the next logical step. Waiting for prototypes takes ages and it is often unreliable. Removing this bottleneck will speed up the development process immensely and make the boards cheaper to make. Even better, we could have more features for the same price 🙂
Now, let's take a look at our goals in software development. First, let me shed some light on Prusa Connect (our remote printer management software), which is getting closer and closer. It's currently in the polishing stage. And as usual, the 80:20 rule applies here heavily. The last 20 % takes 80 % of the time. A realistic target, based on our internal beta testing, seems to be March this year for public beta – it will most likely start with the MK3/S support.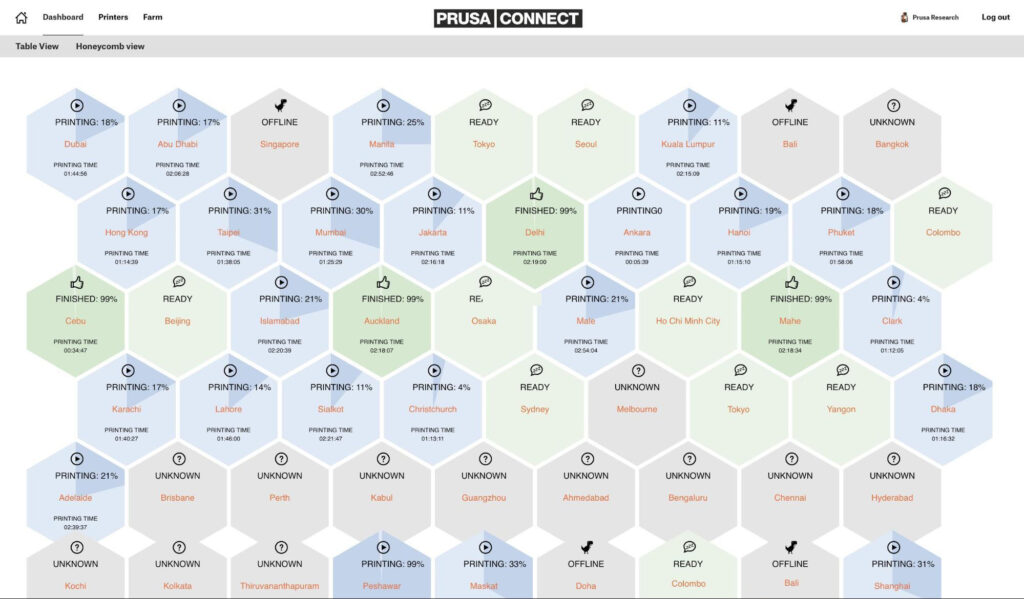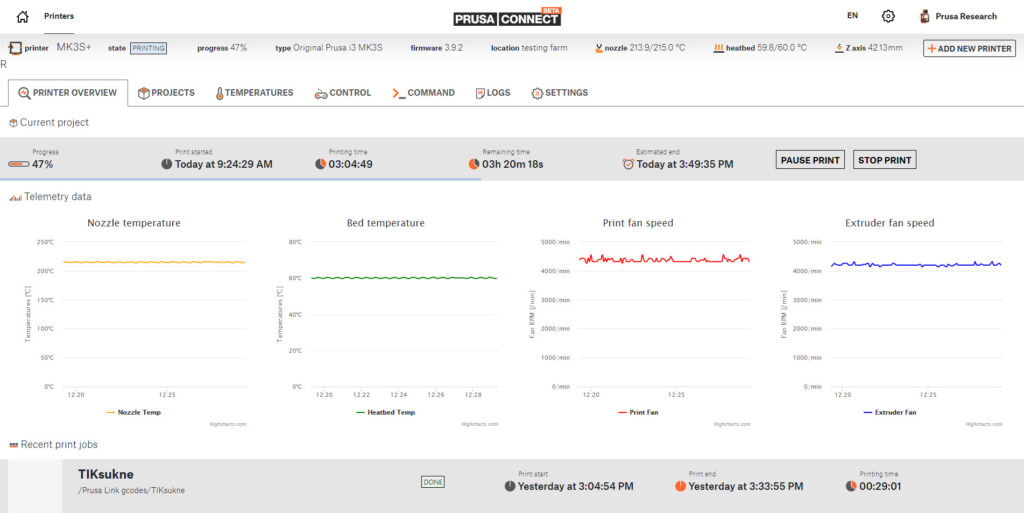 PrusaSlicer has the 2.3 version just released and it will continue to roll this year. We've shared more info in an article that was published along with the release of 2.3.0. Our main goal for 2021 will be to have several smaller releases instead of a few giant ones.
Our community hub and 3D models database, PrusaPrinters.org, is growing faster and faster, showing no signs of slowing down. In fact, it grew to 4-times in the last year alone. It's an incredibly important project for us and we intend to up the game even more in 2021. PrusaPrinters will gain more features and we want to transform it into a 3D models repository for truly everyone – so the support will go beyond Original Prusa 3D printers. No matter whether you own any other 3D printer, we want to make you feel like at home. And don't worry, we're ready to scale up our infrastructure as needed, so even with more users and more models, the web won't grind to a halt. We'll keep focusing on performance, UX, and reliability. And as always, we listen to your feedback. We're planning to expand the community functions and add new options for the World map. One of them will be official Prusa technicians – users who will go through our training course can become officially licensed technicians. You won't have to send a printer to us for repairs, you'll just find a technician near you.
And now onto the printers! I am pretty sure you are all reading this to get more information on the XL but there is not much more I can tell you now. We're still focusing on the structural strength, print quality, tool changing options and efficient operation. However, I think we can start posting some teaser print images pretty soon. And we will demonstrate our automated print farm (based on the XL) at the Dubai EXPO 2021 in Czechia house.
What I can tell you, however, is that the SL1 will get a larger brother with a mono display and the same build quality and ease of use. I think this becomes even more important on larger printers because the resin is expensive.
On top of that, we will have two more printers released this year, but it is too early to speak of those now. Stay tuned for more news, though! 😉
Here's to a better, happier 2021!
For me, it's pretty difficult to believe that mere 12 months have passed since the beginning of 2020. With everything that happened in the world, it feels so much longer.
I would like to thank everyone who is helping in the ongoing COVID-19 pandemic. A huge thank you goes out to the entire 3D-printing community. In 2020, all of us have shown an incredible sense of solidarity, responsibility, and cooperation. And that's the only way we can overcome this unprecedented crisis – by working together. I wish you all the best in 2021. Stay safe!
Happy printing!