It seems no matter what challenge we throw at you, you all rise to it and exceed our expectations. While the print tables competition was a great pun, it was also a difficult challenge to create large sturdy objects outside the dimensions of most desktop 3D printers. We loved so many of the solutions you came up with from prints that attach to each other to connectors that work with larger materials. I love that many of you created systems that could be used to build more than one thing, something that I hope we see more of as Printables grows.
While this was a very hard competition to judge with so many interesting entries, here are our picks for the winners.
First Place
Da Vinci Table by Bryce Cronin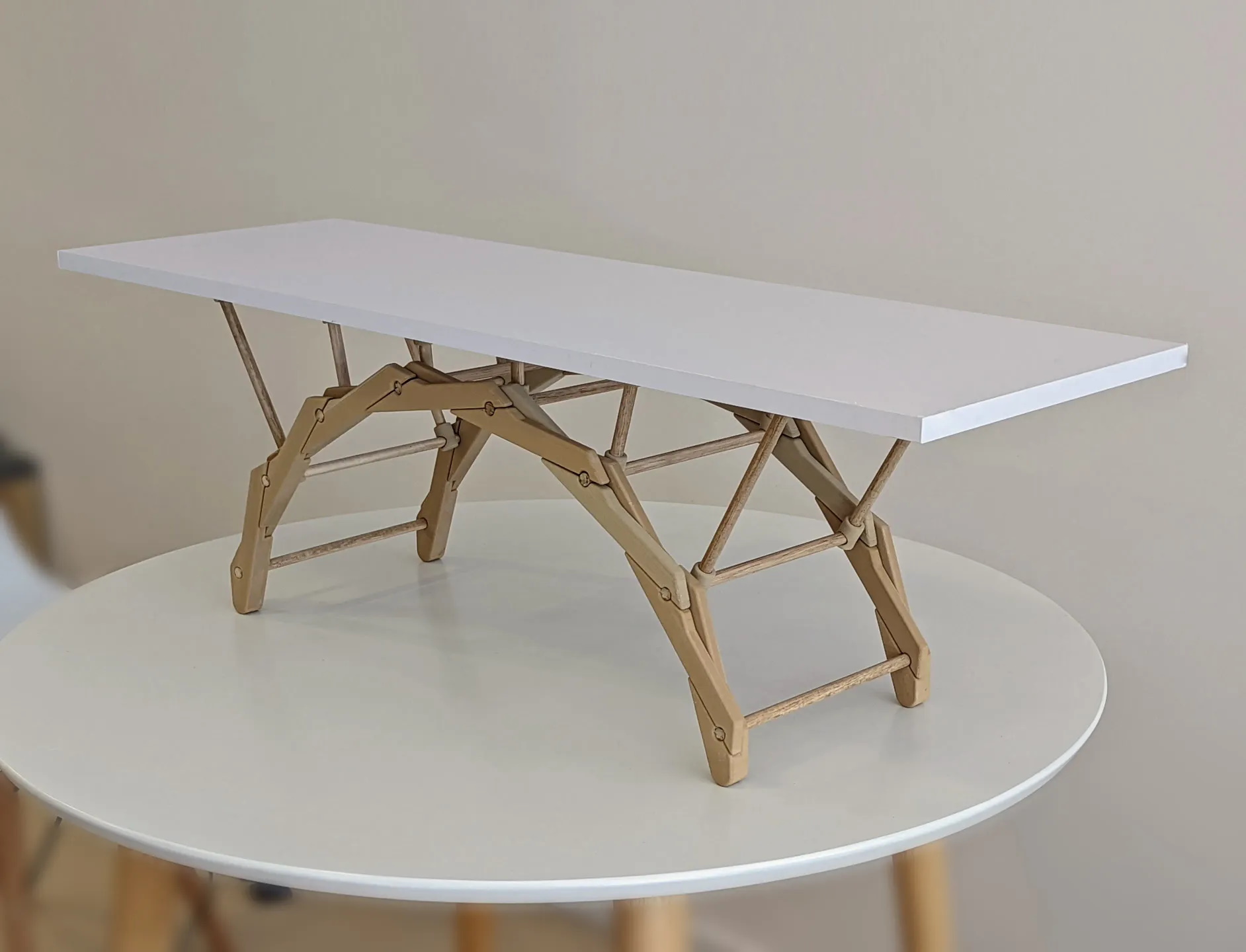 To bring home the top spot, Bryce created a modular system for building a unique 3D printed table. The bridge like structure supporting the table snaps together and uses dowels to bring everything together. Bryce took the time to write great documentation to round out this project, a well deserved first place.
Bryce has won an Original Prusa MK3S+ Kit with this design.
Second Place
 END TABLE (PRINT-TABLE #2) by Peter H
This win is less for this design and is more for all of Peter's entries into the contest. Peter really showed the modularity of the system he is creating by entering multiple all around the same construction system, check his profile to see them all. I look forward to seeing the communities builds of these designs for years to come.
Peter will be finding 3 spools of Prusament on his doorstep soon thanks to this entry.
Third Place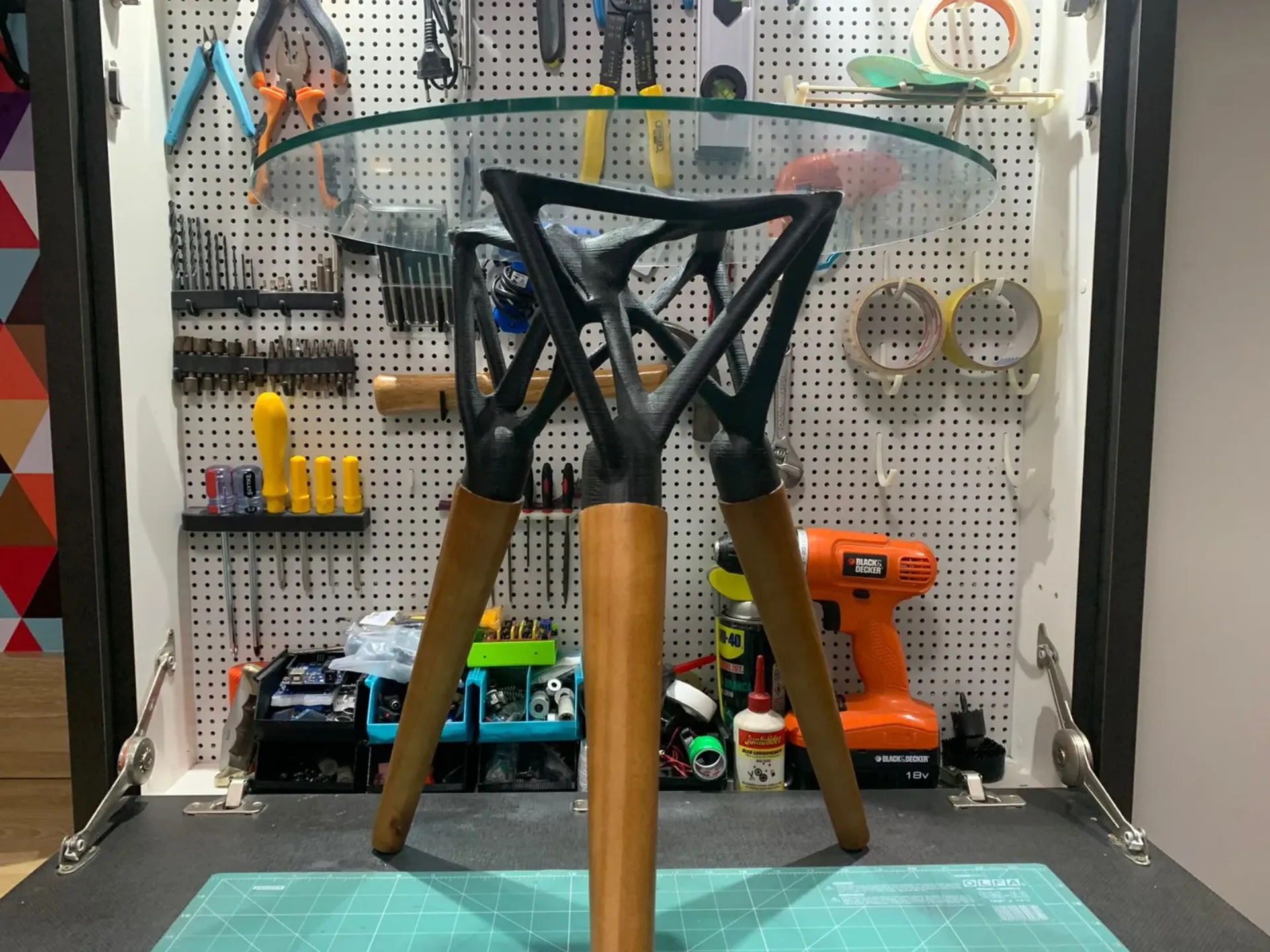 I love 3D printed objects that don't try to hide what they are. Using generative design, Carolo created the main form for this table and used easy to source tapered furniture legs to get to the needed height for a side table. I love the unique look of this creation and hope we see more generative designs in contests to come.
Carolo has won 2 spools of Prusament.
We love seeing not only your designs but also your makes of other designs from Printables. The top 5 designs (that were not top prize winners) that you all made have won a $50 voucher to our E-shop.
| | |
| --- | --- |
| Modern table/Monitor stand | |
| | Hexagon LED Panels and Shelfs |
| Pedestal | |
| | Industrial lamp with concrete base |
| Simple Angled Leg Bracket for round legs | |
We appreciate all of your entries and congratulate all of our winners. Our next contest is coming soon and we look forward to seeing your entries there.