Our team has grown bigger again! This has been in the works for quite some time and it's great I can finally announce it – Printed Solid, Inc., becomes part of the Prusa family! They are a well-known and highly regarded US-based distributor of 3D printers and accessories, and more importantly, I've known Dave Randolph for years. We must have attended at least 30 shows together and I can call him a friend. His amazing team will help to improve the availability of Original Prusa 3D printers, parts, accessories and services beyond the "big pond." We have already started with the enterprise, government and educational sectors. In the near future, we want to offer 3D printer maintenance services to all customers in the US.
Just please, everyone, be patient. We finished the acquisition and the first round of training but it will take time to get everything up and running so the team will be able to sustain the same load as we can do in our HQ.
I recommend visiting Printed Solid's website and subscribing to the newsletter if you want to receive all the latest information about this topic.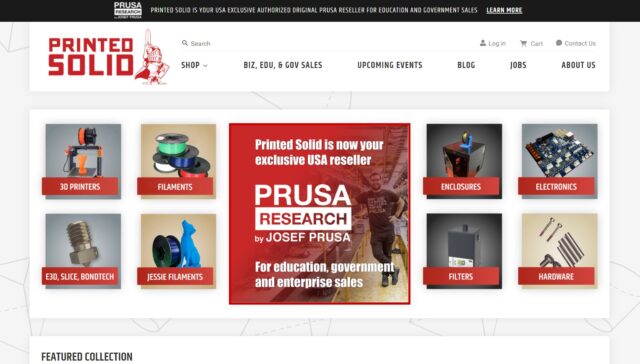 Better services and availability
One of the cornerstones of our company is its close relationship with 3D printing communities. There's Printables.com, a massive library of 3D models for everyone with community contests, we have also incorporated various community tweaks and fixes into our firmware releases, many of PrusaSlicer's features are based on user requests… the list goes on. I still love to follow various 3D printing groups and sometimes even join active discussions, even though I barely have time to browse Facebook and Twitter these days. But every time there's an opportunity to attend a 3D printing expo or trade fair, I try to take it – even though it often means spending dozens of hours in airports and airplanes. 🙂
This week we're showcasing our machines at RAPID+TCT 2022. It is the first time I'm visiting the U.S. after two years because of the pandemic, so I'm really excited to meet some of you in person!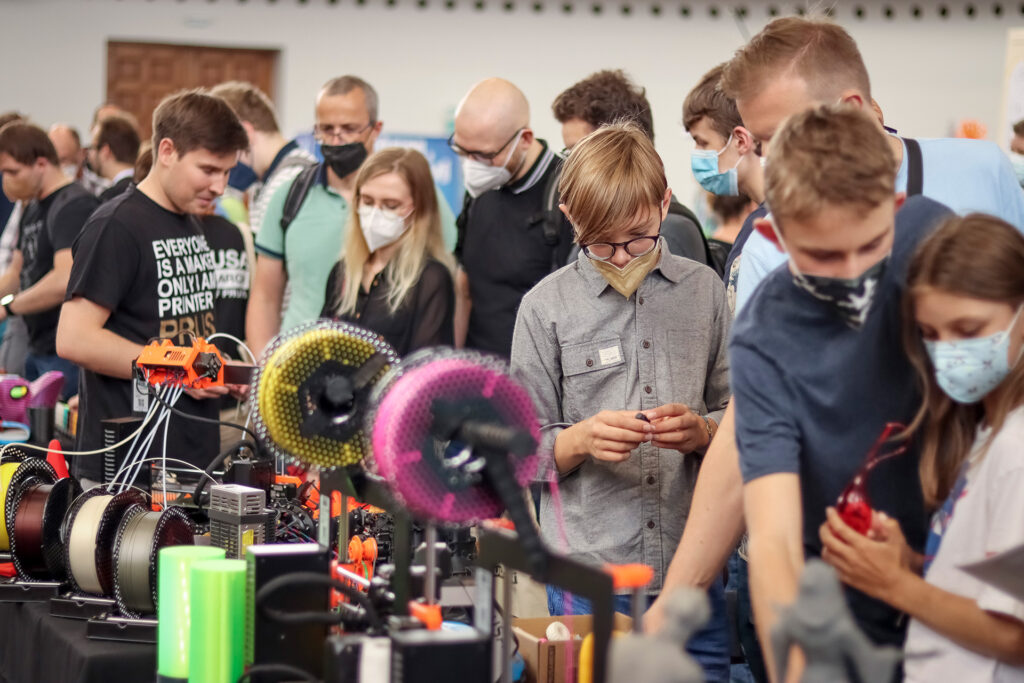 Being in continuous contact with US-based 3D printing communities and customers also means that we know about frequently-discussed themes. One of the major ones is the availability of our products and services – ordering something from a small country in the middle of the big ol' continent isn't always convenient (especially smaller parts), although we managed to push down delivery dates to 2-3 days while keeping very good shipping prices. This is the case where a local representative has an undeniable advantage. And we figured that joining forces with an existing, well-established company with a great reputation among community members and deep knowledge of the industry, would be the best course of action.
Together with Printed Solid, we aim to expand the scope of our activities in the US and improve the availability of our products and services. We'll be rolling out these changes gradually in the upcoming months.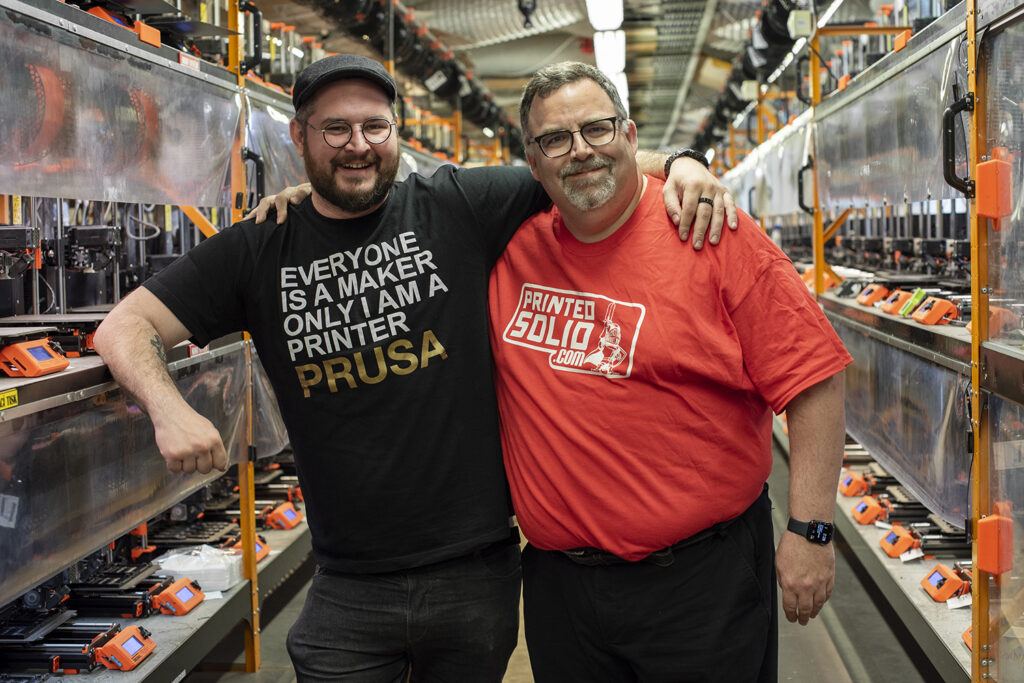 Changes in Printed Solid?
A US-based office was our intention for a long time and I'm truly happy that we finally made it a reality. What's more – we're not starting from scratch, but we have joined forces with a very talented team. And pretty much everything about it remains the same – David Randolph is still the CEO and Printed Solid will continue to produce their popular Jessie filaments, 3D printer enclosures and sell third-party 3D printer accessories.
Printed Solid is actually looking to expand both the staff and storage capacities in 2022, so we can stock up the US-based warehouse with our 3D printer components and accessories – the small parts that suffer from the shipping costs and delivery dates the most. Believe me, we would like to start on a much larger scale, even with printers, but the current supply chain crisis affects us for more than a year, so we have to be patient.
We will have more news for you in the upcoming months, stay tuned!
Happy printing!