The launch of Prusament PLA Recycled and Prusament PETG Recycled was a big success which has clearly shown that many of you care about the environmental impact of 3D printing. We want to continue our development of recycled materials since we believe that making our business more sustainable makes sense and is worth the effort. That's why we've launched more recycled filaments but this time, they're filled with byproducts of food and pharmaceutical industries. And they look so good!
Bauhaus tray and Photo frame can be downloaded from Printables.com
What's so special about the new Prusament rPLA Natural Pigments?
We wanted to make filaments using waste materials and with more pleasant, subtle colors, something suitable for various home decor and similar purposes. They should look good and natural. So, after some research, we came up with an idea to harvest various organic waste materials for their pigments. Utilizing waste materials as naturally sourced coloring is a great ecological alternative to the usual processes used in filament production. Here is the first batch of four cool new colors:
Prusament rPLA Algae Pigment is filled with a byproduct of a Czech company that uses red algae for making pharmaceutical products. We reused their manufacturing waste to produce a brown color for our rPLA. So, in this case, the brown pigment is made from red algae.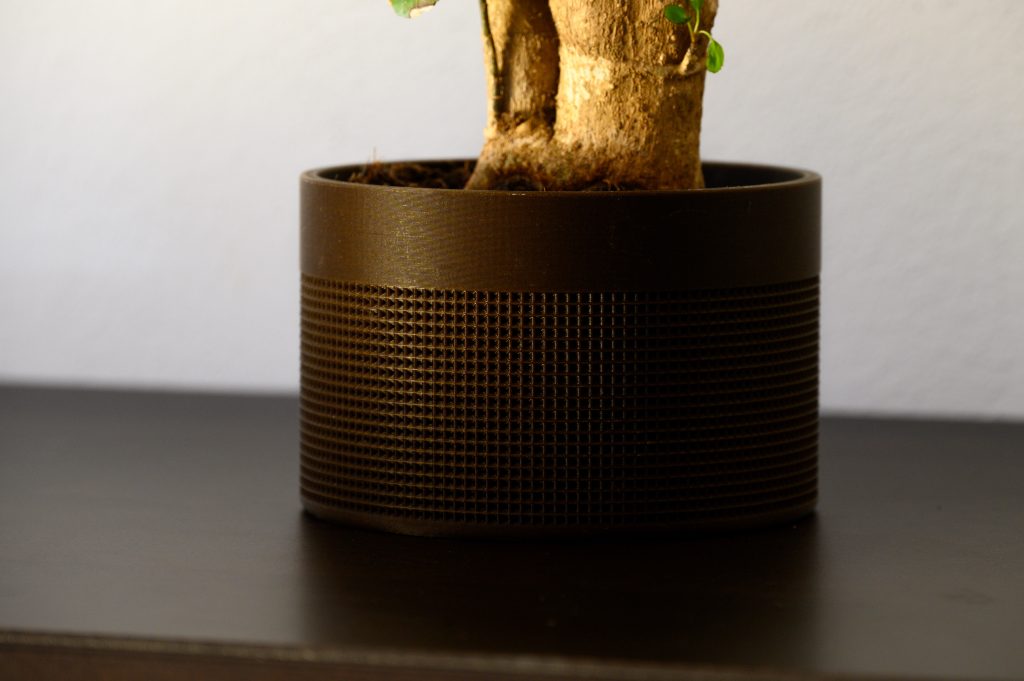 Prusament rPLA Wine Pigment gets its unique Bordeaux color from grapes. Again, we use a dry pigment from a waste byproduct that comes from the winemaking process. Fun fact: this pigment can be made only during the red wine-making season, which is approximately two months long (September/October).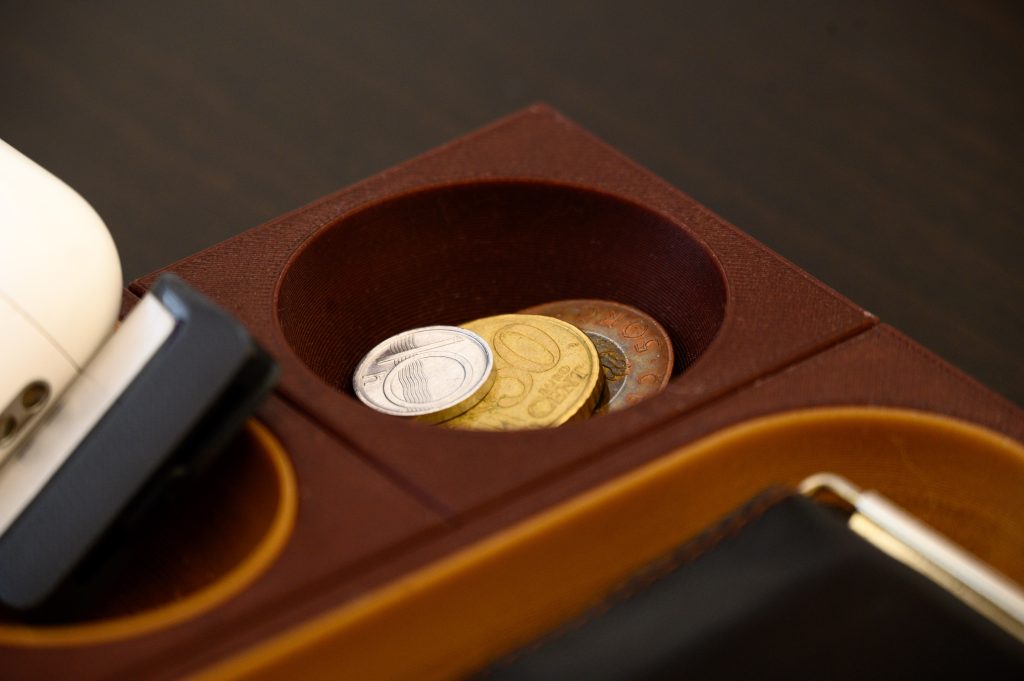 Prusament rPLA Corn Pigment is a beige/yellowish filament that gets its color from processed corn. When printing with it, you'll be using a recycled corn material colored with recycled corn. 😊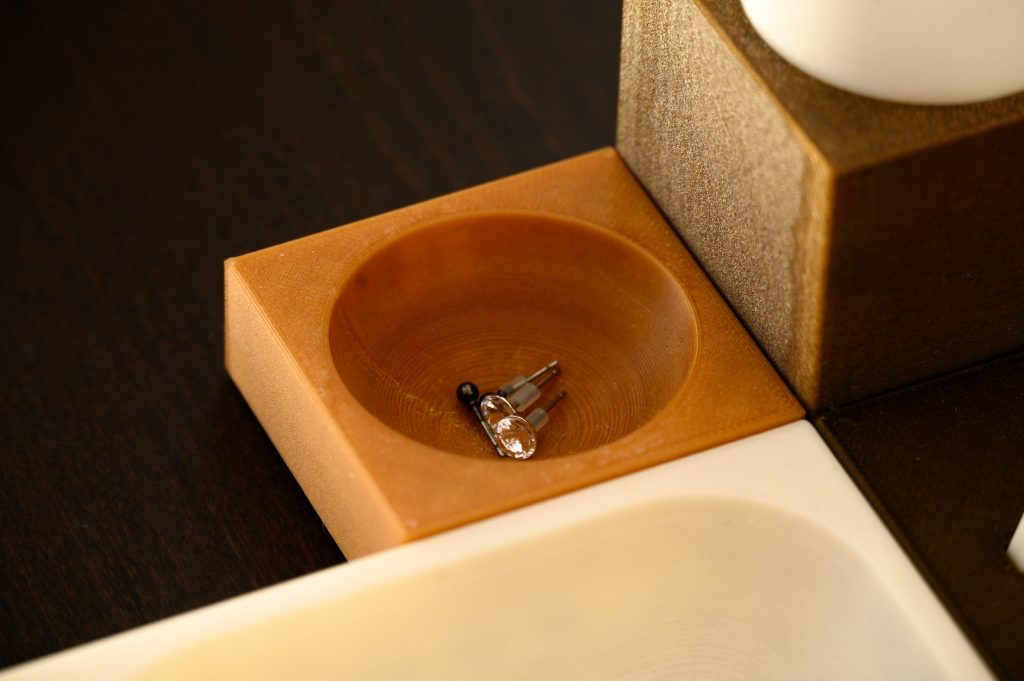 Prusament rPLA Rissoto Pigment comes with creamy white coloring, which is made from various food leftovers. Of course, it goes through a complex process, where the material gets dried and rid of microorganisms, so the final product is just a white pigment powder. You don't have to worry, your 3D-printed parts won't get moldy when wet. 🙂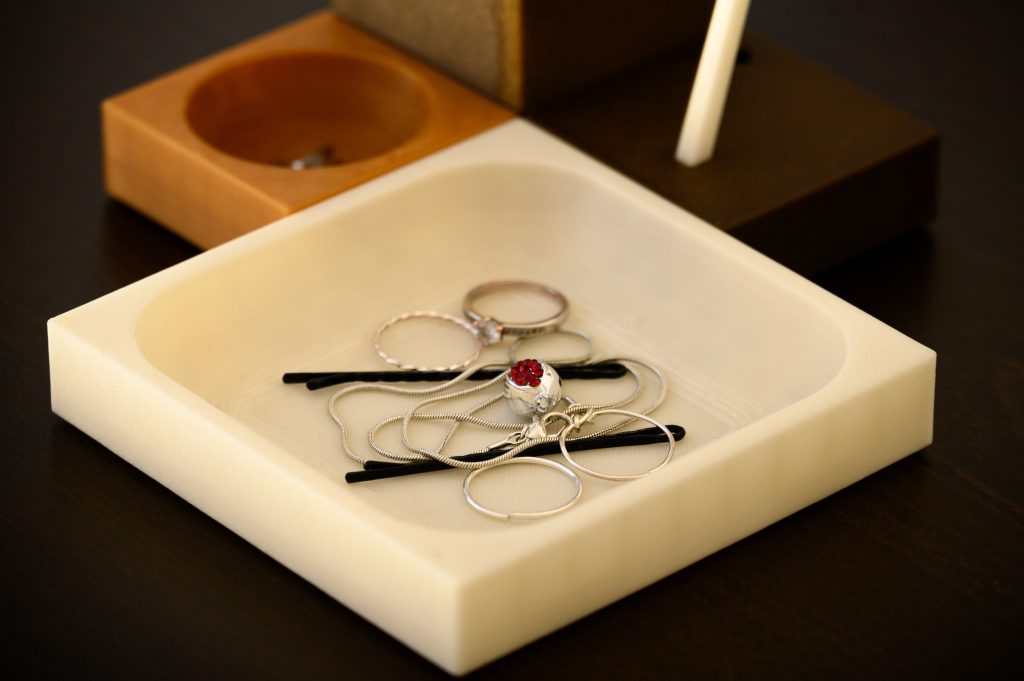 Recycled in a different way
This time we made one more step in making the filament recycled. We're not using our Prusament manufacturing waste here (although we're still making a filament with it). The Prusament waste already has some pigments inside and it would be very difficult to color it to the desired natural shade. Instead, we're making our pellets from PLA foil manufacturing waste bought from an external supplier. This means that the filament is made purely from recycled materials!
Price and spool weight
As usual, all four colors are packed as 1 kg spools, each costing 30.99 USD/ 34.99 EUR (VAT incl.).
| | |
| --- | --- |
| | |
| Prusament rPLA Wine Pigment | Prusament rPLA Rissoto Pigment |
| | |
| Prusament rPLA Corn Pigment | Prusament rPLA Algae Pigment |
Material properties
The rPLA Natural Pigments filaments have slightly different properties than regular PLA. These filaments are slightly more brittle, so they are more suitable for printing visual rather than functional parts (after all, it's PLA). The coloring comes from processed organic waste and may slightly change through time and with various batches, resulting in unique shades of the filament colors.

Printability
Now, the question probably is: are these filaments more demanding when it comes to printing? They are somewhat different but not exactly difficult to print. You'll need to lower the nozzle temperature (or simply use our PrusaSlicer profiles) to avoid stringing and oozing. Also, since we're using organic materials for pigments, so you might notice a slightly more prominent (but non-toxic) scent during printing.
Keep it dry
This filament may be prone to stringing in some cases. This generally occurs when there is a high moisture content – unlike regular PLA, the rPLA is more hygroscopic. So to avoid the stringing, remember to keep the filament in a dry box or dry it before printing at 45 °C for 6 hours.
What's next?
We hope that you will like the new set of muted colors that are perfect for unique combinations with furniture and other household accessories! We have more materials in the pipeline and we'll be sure to let you know about more news in both standard and recycled materials!
Happy printing!