Upcycling is a creative process of taking unwanted things (waste material or some old broken stuff) and giving them a new purpose. In a way, it's even more eco-friendly than recycling, and certainly more fun. 3D printing is a very convenient tool for upcycling, as you can use printed parts to fix, adjust, and combine upcycled items into a new design.
Now with the terminology sorted out, please let us proudly announce the theme of our sixth PrusaPrinters.org designer contest:
Upcycling empty Prusament spools and Prusament cardboard boxes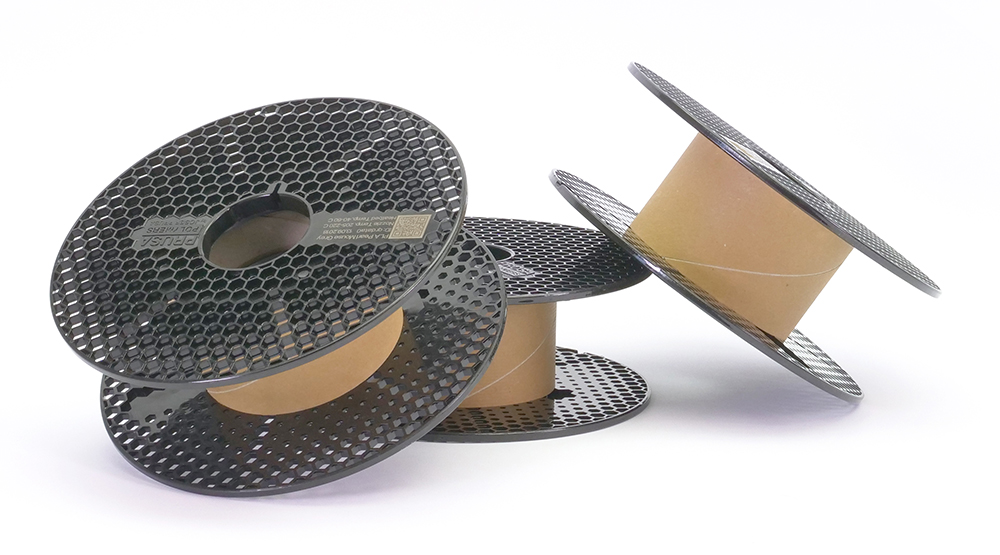 Have you been piling up empty spools and boxes because it feels wrong to just throw them away? Now you can use them as a resource to create something cool and new. And perhaps even win the Original Prusa i3 MK3S kit or new Prusament spools… which you can later upcycle again! Is this Perpetuum mobile or what? 🙂
As for the purpose of your design, anything goes: toys, games, educative items, practical household items, or purely aesthetic stuff, like sculptures, etc. Just make sure you use original Prusament boxes and/or spools – either their plastic sides or the cardboard barrel.
Contest evaluation and prizes
We will pick three winners:
1st place –  3D printer Original Prusa i3 MK3S (kit)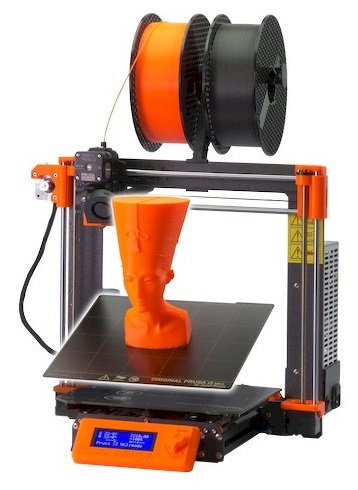 2nd place
–
3× Filament (Prusament)
of your choice from PLA, PETG or ASA

3rd place
–
2× Filament (Prusament)
of your choice from PLA, PETG or ASA

and 5 other designers, whose prints will get the highest number of likes, will get a $50 e-shop voucher. (The deadline for counting likes is 48 hours after the end of the competition.)
Each of these models will be awarded a lifetime "Featured print" badge and they will be featured on the PrusaPrinters main page.
Wait a minute…
…did you say "likes"?
Yes ❤, you read that right! We have finally implemented the long-awaited feature for giving likes to prints and collections! It's a quick and easy way to let the author know that you like his work. Feedback is very important for authors and it also motivates them to create more amazing models. You can find the list of your liked prints and collections in your profile in the Collections tab. Liked prints are located in a private collection called "Liked prints" and the collection in the "Liked collections" section.
Contest entry submit deadline: 26th July 2020 23:59 UTC
The best models will be chosen by a jury consisting of members of the Prusa Polymers team.
The main evaluation criteria are:
Design quality (either its aesthetic, practical or fun value – depends on the purpose of the model)
Printability – a clever print orientation or splitting the object to multiple parts to minimize the amount of supports.
Originality
Thorough instructions – especially if the design isn't completely self-explanatory and it has to be assembled from several parts, etc. Make sure it's user-friendly and easy to follow.
Winners will be contacted via e-mail. The results will be also published until approximately July 31st on our blog.
Inspiration
If you need some inspiration, check these cool examples below. For more information, please visit our blog and read our article about Prusament spools reuse ideas.
How to enter the contest?
Entering the contest is easy – follow the steps below:
Design a 3D model that contains some parts of Prusament spools or boxes. The model must be printable on an FFF printer (any brand). This also means it's not necessary to own a 3D printer – just keep in mind the limits of the technology.
Upload and

publish

the model to PrusaPrinters.org. The upload must contain:

model uploaded as .3MF or .STL (print file is optional but useful)
photo or render of the model (or both in the ideal case)
model description

Submit the model in the contest. The procedure is the same as adding a print into a collection. Open the model page and click the Collections icon. The first one will be the name of the contest – "Upcycling Prusament". Tick the box and you're done.
(Optional) Share the model online (on Facebook, Instagram, Twitter, Pinterest). Add #Prusament hashtag and increase the popularity of your model!

Terms and conditions
The contest runs from June 23rd, 2020 till July 26th, 2020 23:59 UTC.
You can enter with as many unique models as you like to increase your chances of winning.
The model has to be made of 3D printed parts and at least one part of Prusament spool or box.
We reserve the right to terminate or change the terms of the competition at any time. In the event of a violation of the terms of the competition or attempted fraudulent conduct, the competitor will be excluded from the competition.
We are looking forward to your models!
Happy designing!