We are rounding out the year and it's time to wrap up our last contests of the year. The Quick Prints contest was a huge success with lots of great designs. When picking winners we looked at what you guys were downloading but also what prints had the best mass appeal. There is no need in giving someone a demo print that they have no use for. So without taking too much time away from you eating your cookies and drinking your cocoa, let's get right to the winners this time!
First Place
Print-In-Place Bag Clip by Neoyarus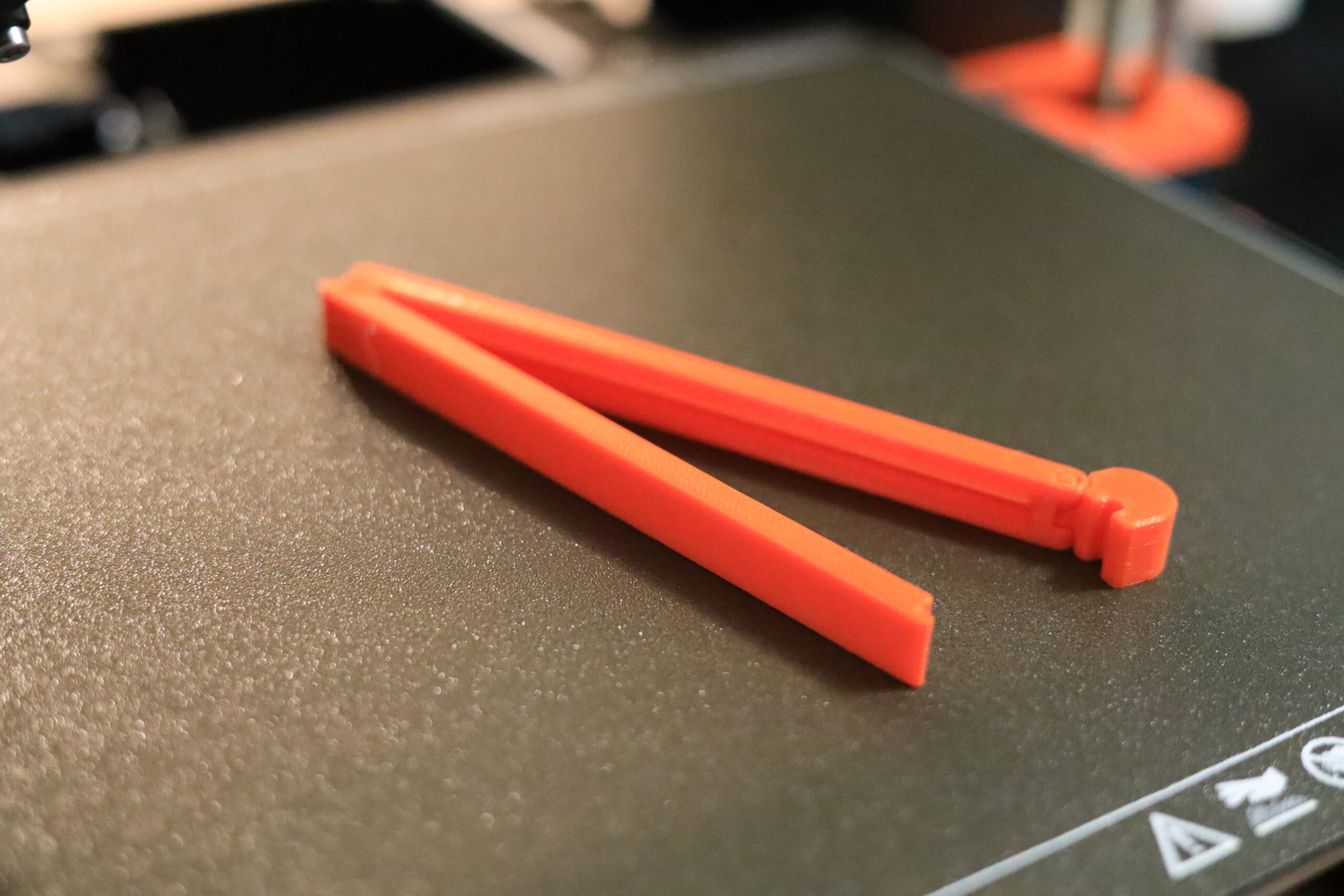 We've seen hundreds of "chip clip" designs in our years of 3D printing but few have been as quick to print and as useful as this one. To start off, it's a print in place mechanism with two hinges, one in the back to close the main jaws and one in the front to rotate the clasp that keeps the jaws shut. This means it is super easy to use even by those with low grip strength. We all have times when we need to seal a bag and this is a perfect solution and I will soon have quite a few in my home to close up those holiday snacks.
Neovarus has won an Original Prusa MK3S+ kit for taking the top spot in this competition.
Second Place
Precision Tweezers v2 – 3D Folding by M4NU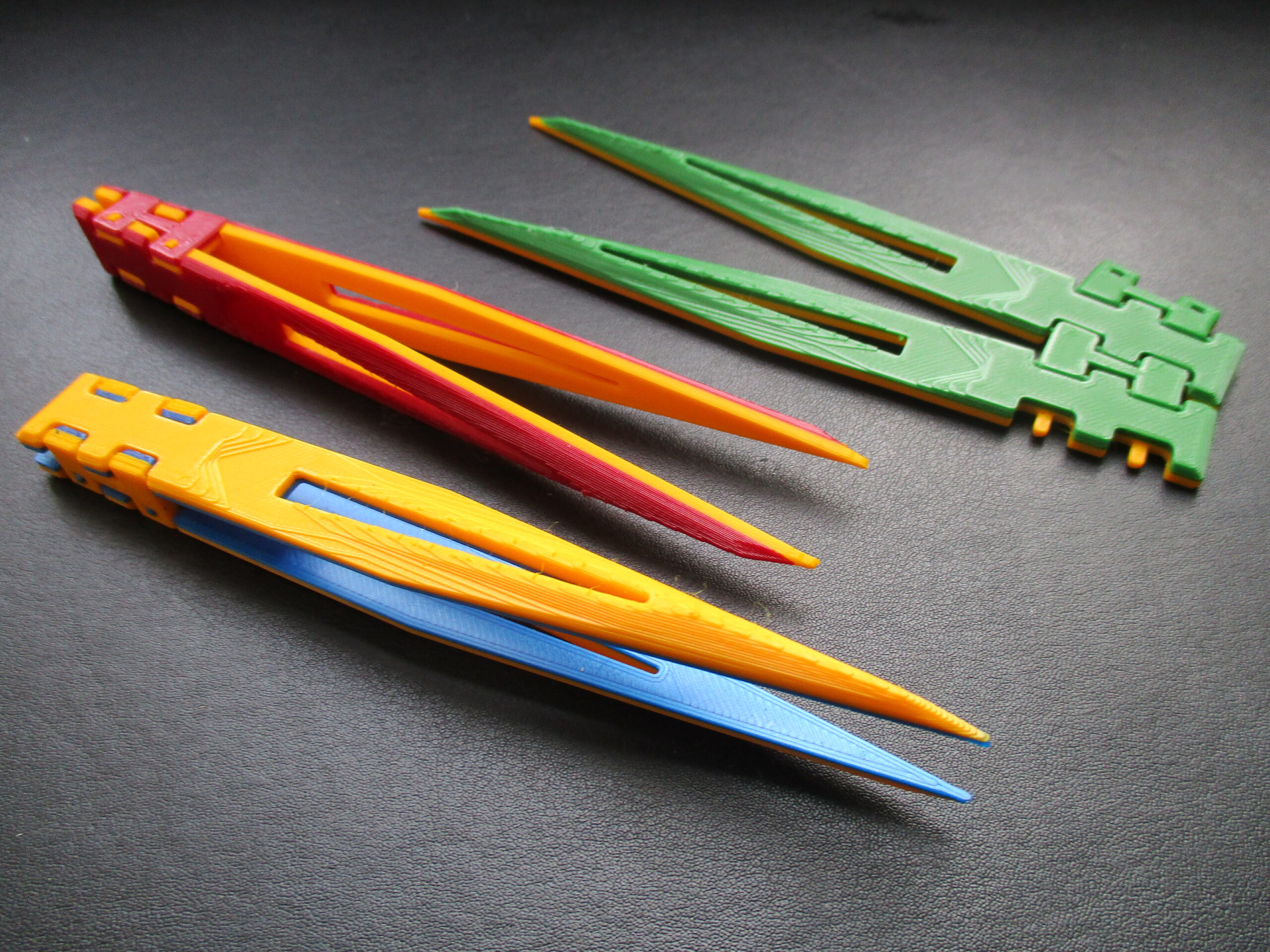 This print took the top spot from all of you guys gathering the most of downloads and makes. It just squeaked in under the 1 hour time requirement for printing and in our prints, we found it a bit difficult to keep the tips of the tweezers aligned but it was still very useful. I love all the print-in-place things that M4NU is doing and we can't wait to see what's next.
Our second place prize this time around is 5 spools of Prusament.
Third Place
Ultra Thin Pen (bistable compliant mechanism) by FabianVeile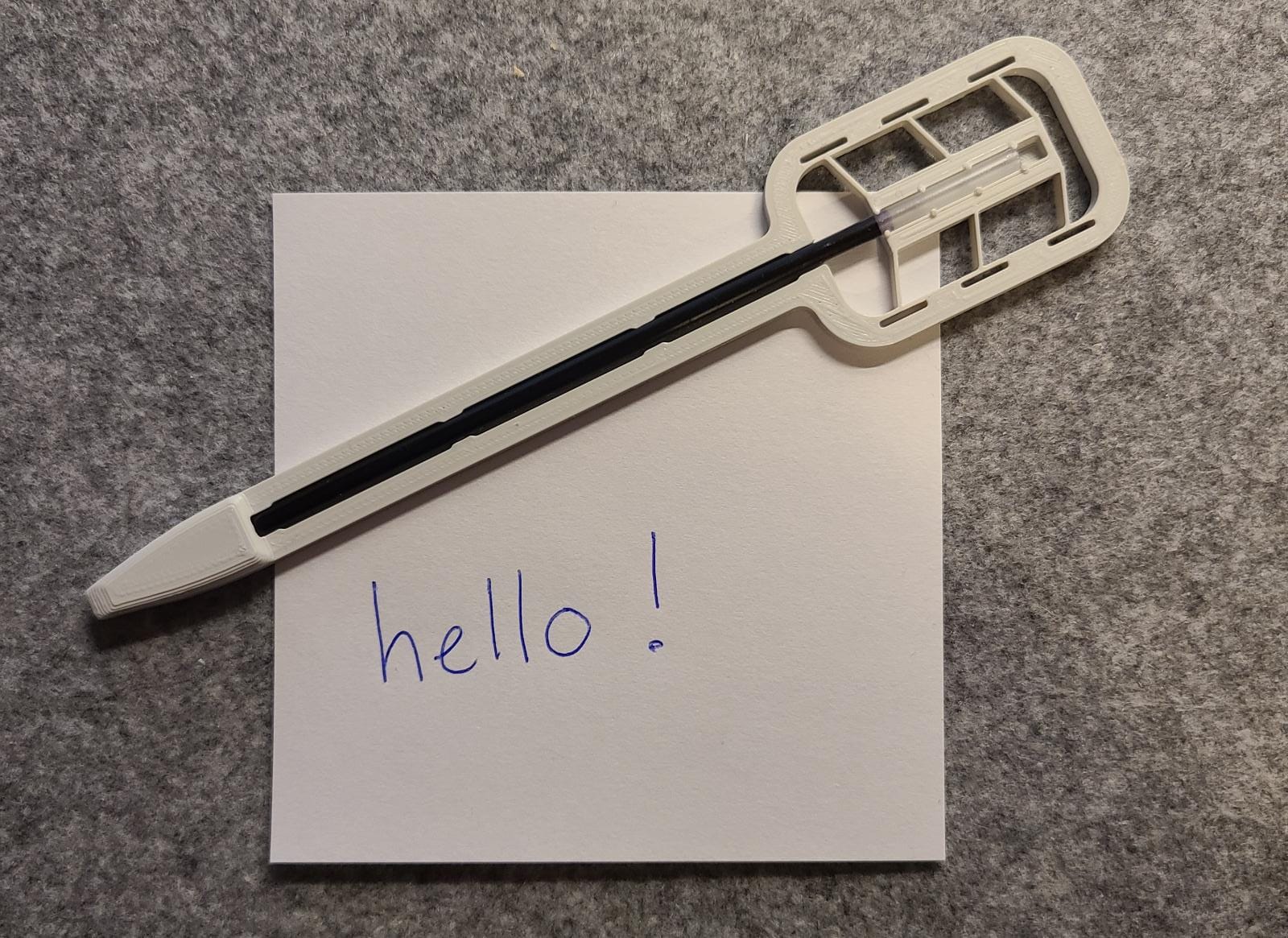 I think this was the sleeper entry of this competition. This ultra thin (barely larger than the ink cartridge itself) pen features a super cool bistable compliant mechanism meaning that the print-in-place mechanism holds it's position in both the open and closed state. Think of it like your standard clicky pen but with a very cool printable mechanism. This was my personal favorite of the competition and I hope Fabian will make lots of other things like it.
Fabian has won 5 spools of Prusament too.
No PrusaPrinters competition would be complete without some input from our awesome community so here are 5 more entries that thanks to you all sharing photos of your Make's will each get a $50 voucher to the Prusa3D E-Shop.
| | |
| --- | --- |
| 1/4″ Hex Bit Ratchet Wrench Tool and FIDGET TOY!!! | |
| | Pendant ratchet for bits |
| Fidget Toggle Switch | |
| | Simple Cable Organizer |
| NOZZLE WRENCH | |
Thanks for all the entries and we can't wait to see what you all come up with next year in our future competitions.