Happy holidays everyone! We are just a couple days away from Christmas and a little over a week until the New Year, what better time to announce the winner of this year's holiday competition so you still have time to print some of the winning entries! We had over 600 entries this year which as you can imagine is no small task to sort through, but with your help, we have picked our favorites.
First Place
Snowflake TIE Fighter Kit Card Ornament by fixumdude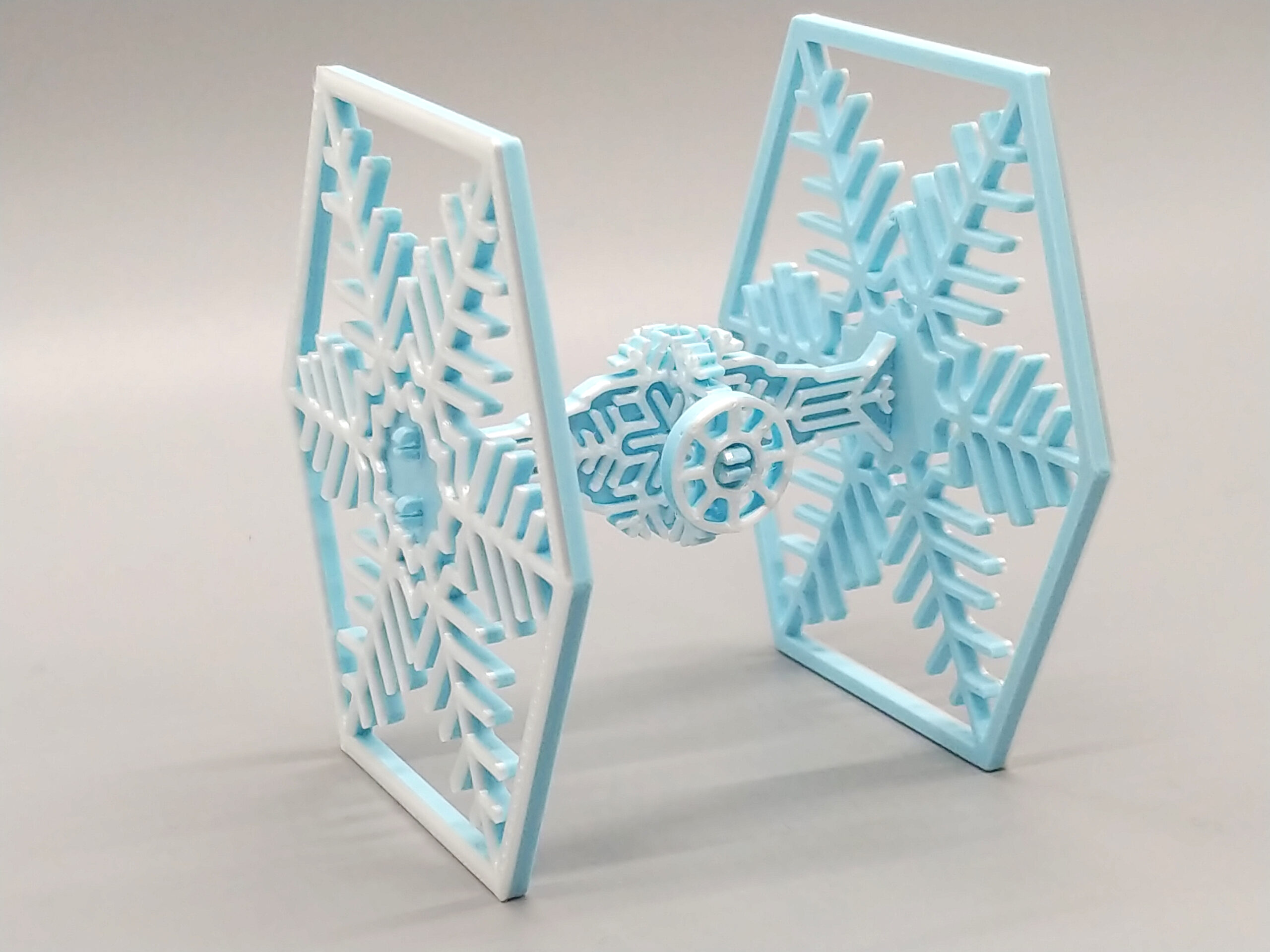 If you have spent any time perusing 3D printing twitter this holiday season there is one model you will have been sure to see and the downloads of this awesome little ornament show why. This print combines a fun gift card with a puzzle, seasonal style, and one of the most popular movie franchises of all time, what more could you ask for.
Much to the delight of all those who messaged me telling me Fixumdude should win, he will have a brand new Prusa Original MK3S+ kit direct from Santa Jo this year.
Second Place
Bearded Christmas Gnome by Thomas H.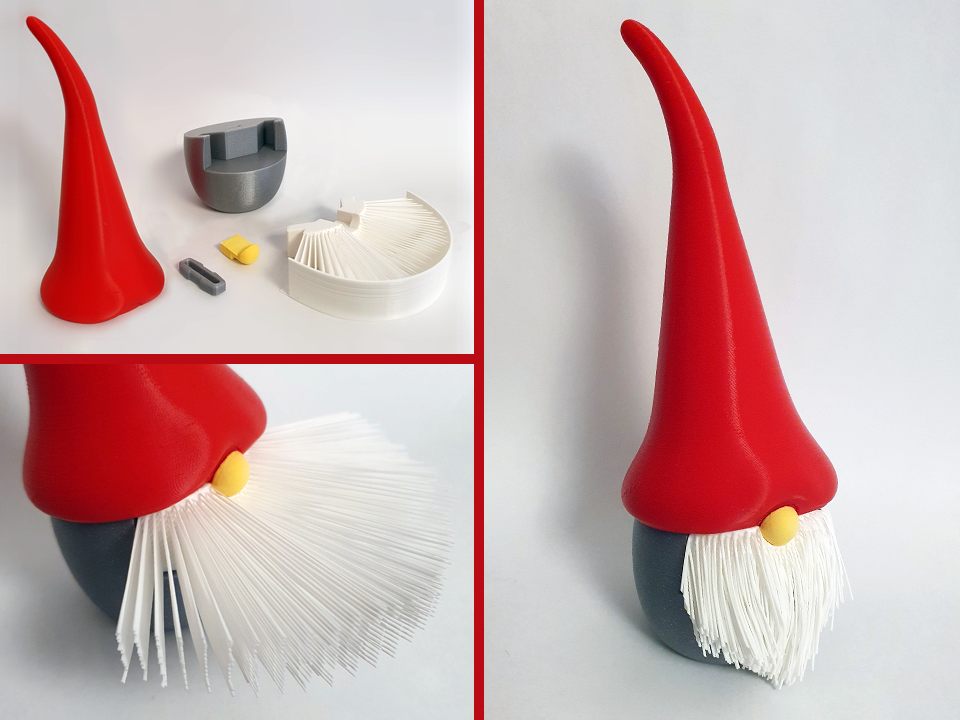 About 5 years ago the Hairy Lion model brought us all the idea of using hot air to rearrange long strands of filament created with some tricky bridging and for a while it caught on. We haven't seen a lot of "hairy" models recently but I have to say, this well bearded little fellow might be my favorite example. This multi-color print is an assembly too so it's easily accessible to everyone, no need for a MMU option.
Thomas will have 3 spools or Prusament headed his way.
Third Place
Customizable Snow Globe by Sconnie Makes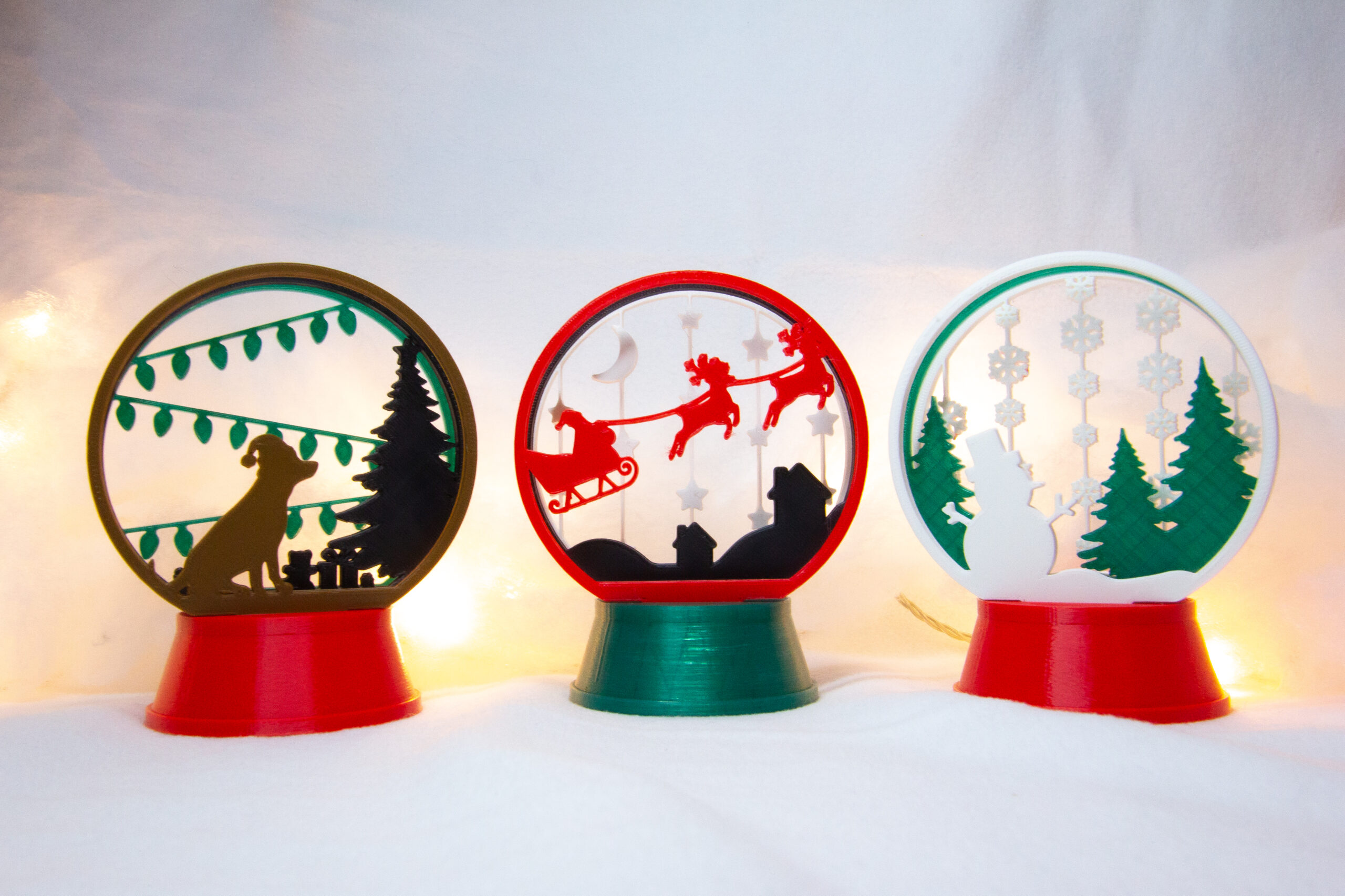 One of the best parts of 3D printing is how easy it is to make things your own. This model will help your whole family show their own style, simply print a number of the exchangeable plates and allow your family to mix and match their designs. While Sconnie Makes has created quite a few plates already, if you have even a little talent with Inkscape and Tinkercad, you should easily be able to make some of your own plates to add to the collection.
There will be 2 spools of Prusament headed to Sconnie Makes.
Santa may have his elves to help him make toys for all of the worlds children, but we have you guys to help us award prizes in our contests. These 5 entries each had the most makes uploaded by all of you and will each get a $50 Prusa3D E-Shop voucher.
| | |
| --- | --- |
| Gingerbread Mug – Mythic Mugs | |
| | Christmas Ball |
| Snowflake | |
| | Vase Mode Christmas Tree |
| Funy Cartoon Christmas Candle | |
That wraps up contests for this year, we hope you have a happy and safe Christmas and new years and we look forward to all of your creations next yeat.