Following our successful collaboration with Cooler Master for the Printables Qube 500 PC case accessory design contest, we're back at it again! This time, the spotlight is on Cooler Master's brand new MasterLiquid Atmos AIO Liquid Cooler, and we're inviting our incredible community of designers to personalize it in their own unique way.
Design guidelines , sample models and STEP of the whole product

Just like with the previous contest, Cooler Master prepared a wonderful design guide for the MasterLiquid Atmos CPU Cooler. In it, you will find all the relevant dimensions and drawings. So even if you do not own the cooler (and want to win it in the contest), you can easily create models for it.

Download the Reference materials (PDF Guide, STEP files) or the sample models
Cooler Master also provides the necessary STEP files and sample models, which  you can download on Cooler Master's profile on Printables. Bring on your creativity and design an original pump decorative badge to make your PC look awesome! Small hint: The cap on the outside of the AIO pump is completely removable, and has no influence on the pump performance. So feel free to think outside the pump!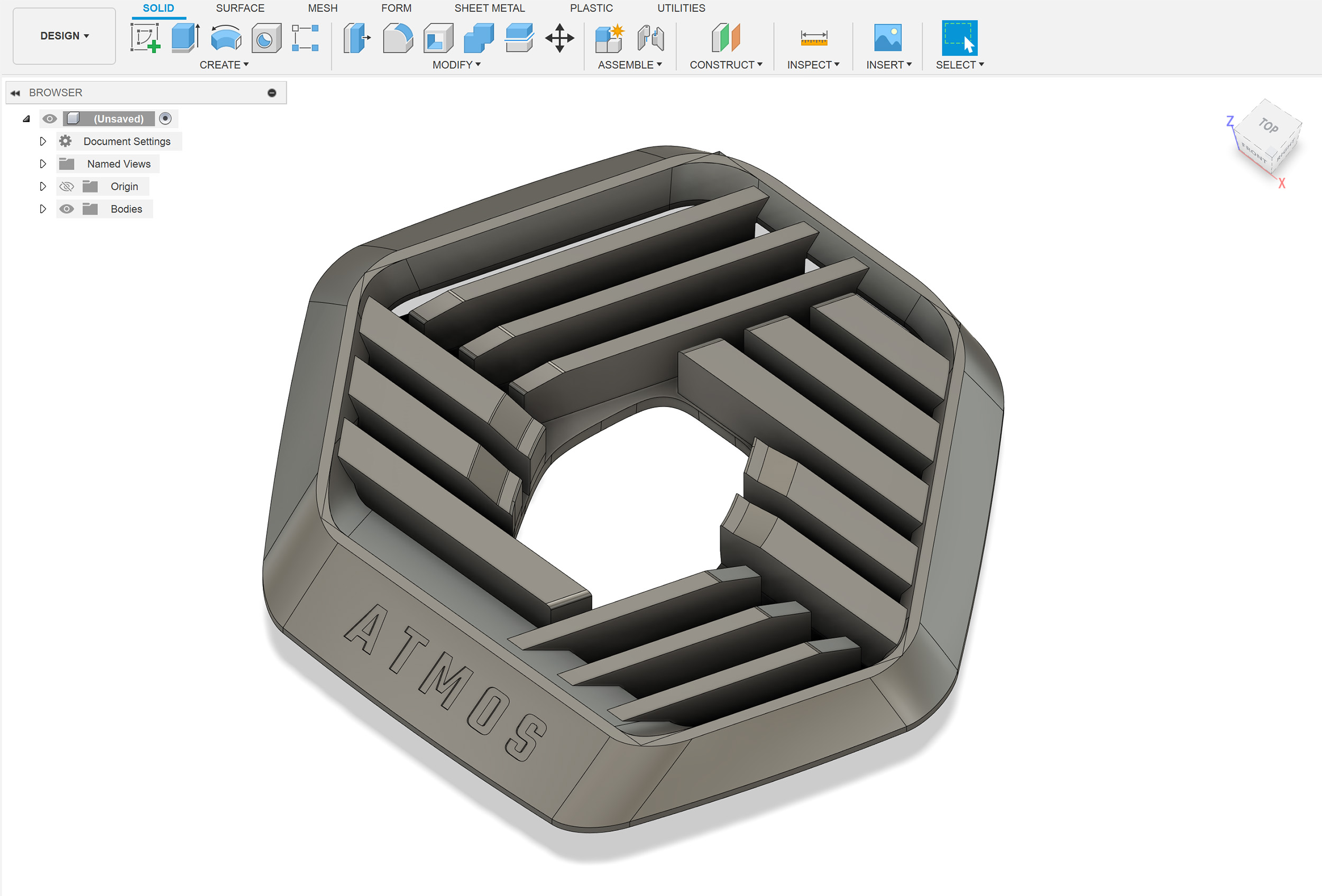 Prizes
1st place
Our first-place winner will receive both the brand new MasterLiquid Atmos 360 Liquid Cooler or MasterLiquid 240 Liquid Cooler + 6 MF120 Halo² fans + 700 Prusameters.

2nd place
The second-place winner will receive the MasterLiquid Atmos 360 Liquid Cooler or MasterLiquid 240 Liquid Cooler + 350 Prusameters.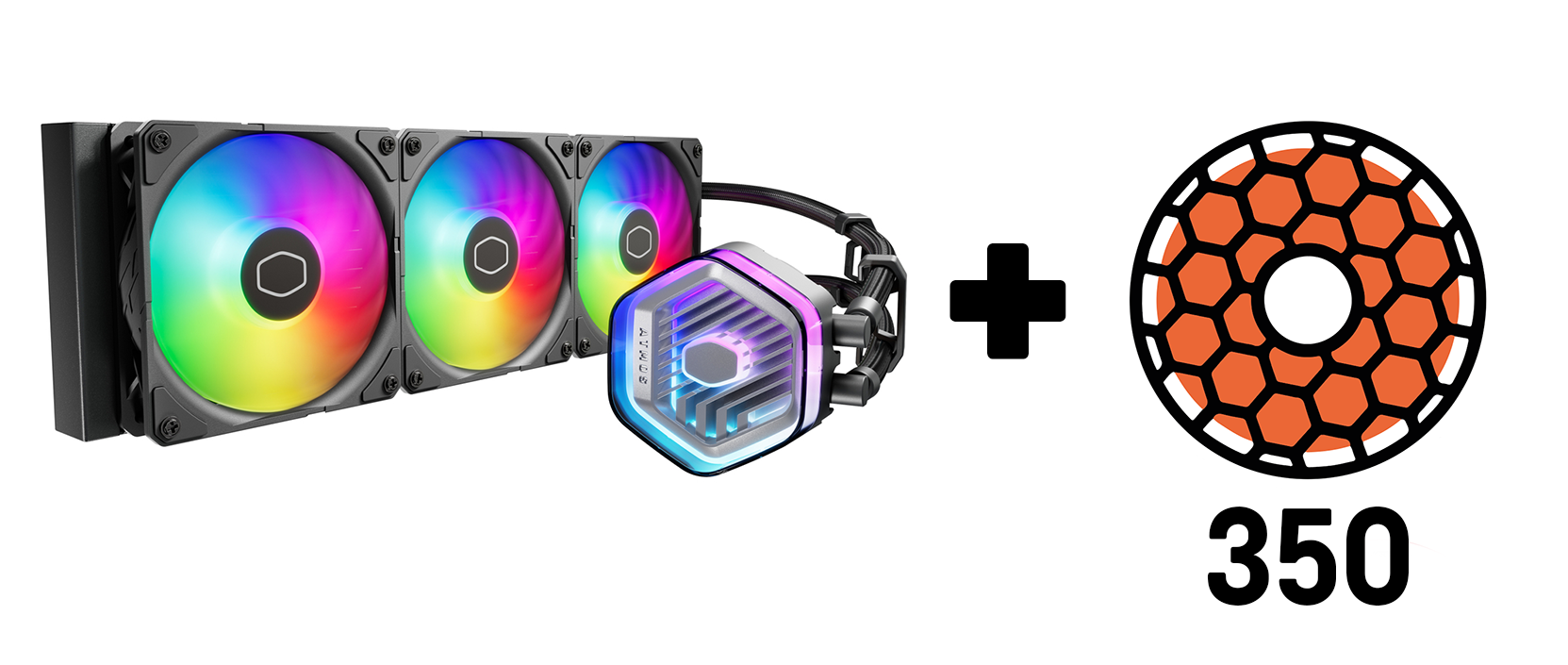 3rd place
Third place will win MasterLiquid 360 Flux 30th Anniversary Edition + 350 Prusameters.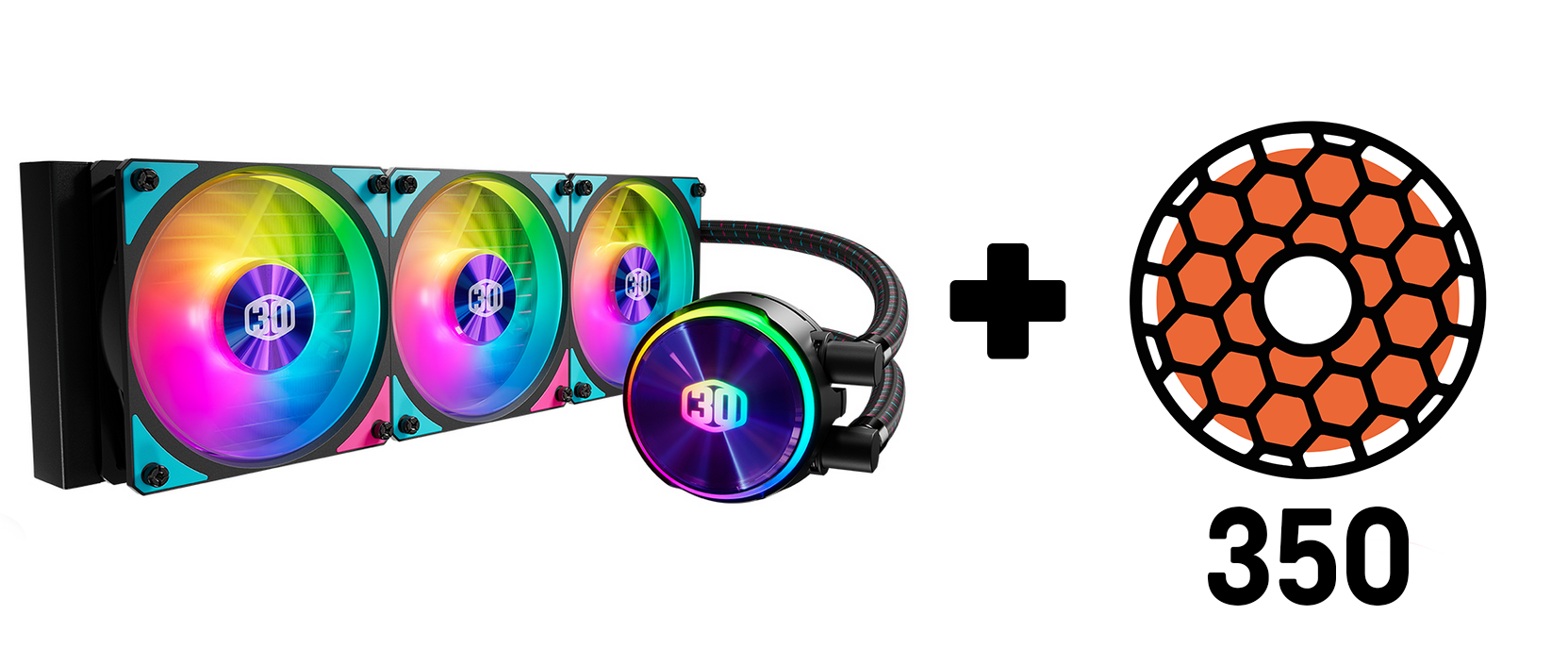 Honorary Mentions
After awarding the top 5 places, we'll also be recognizing a select number of exceptional designs with 'Honorary Mentions.' Each will be awarded 50 Prusameters.
Judging Criteria
Apart from the overall subjective quality of the model, these are the main judging criteria:
Printability – The overall ease of 3D printing of the design. Whether the model has an optimal print orientation, whether it is divided into multiple parts so it can be printed more easily (without supports) etc. Judged by the team at Printables/Prusa Research.
Originality – If you create something truly unique, something with a clever design feature, or something aesthetically pleasing, it will be rated better than a slightly altered existing model. Judged by the Cooler Master team.
Popularity – Share your model to increase its popularity, and prove that users appreciate such a model. Judged by the community (number of likes, makes, comments and downloads)
Additional judging criteria:
Allow remixing – While it's not a requirement, choosing a license for your design that allows others to remix it will be viewed favorably by the judges. It showcases a collaborative spirit and enables others to build upon and improve your design.
Assembly instructions – If your model consists of multiple parts, we check how easy it is to assemble the final product.
Your other works – In case we can't decide between two favorite designs, we often check your other models to see what you can do.
Photo quality – Well-lit, in-focus, and clear photos help show off your work and help us pick the best designs.
How to participate?
It's easy to participate in this competition. Just follow these simple instructions.
Design and create a model that fits the theme of this contest. The model has to be printable on an FFF/FDM or SLA 3D printer (any manufacturer and model). This also means that you don't need to own a 3D printer to participate. When creating the model, keep in mind the pros and cons of various types of 3D printing technologies and what can and can't be done.
Upload the model to Printables.com and make sure it contains:

Model in .3MF, .STL, or .STEP file format (print files are optional)
Photo or render of the model (ideally both)
Model description

Add the model to the contest. You will find the new competition button just below the download button on the print's page after you publish your print. Click the Compete medal and select this contest from the list of running ones. After that, your print will be shown on the contest page, and you will be in the running.
Of course, you can share your model on social networks (Facebook, Instagram, Twitter, Pinterest,…), and don't forget to add @coolermaster and @printablescom. This can help increase the popularity of the model.
Terms and conditions
The contest runs from October 25th until November 22nd, 2023.
You can submit up to 5 models (unique) to the competition and increase your chances of winning.
Models submitted to the contest must be new models that have been uploaded on or after the 1st of October 2023.
The model must contain at least one printed part.
By entering the contest, you agree to keep your model posted to Printables.com for a minimum of one year. Printables and the Cooler Master team reserve the right to repost your design if it is removed before the end of that year.
You must be the original creator of the model you upload, please do not repost other people's models from other sites.
We reserve the right to terminate the competition or change the conditions of the competition at any time. In case of violation of the terms and conditions or attempted fraud, the competitor will be disqualified.
Submitting entries that do not fit the contest criteria will result in disqualification and repeated offenses may disqualify you from future contests.
Results are at the judge's discretion and all results are final