We are really pleased with both the high quantity and quality of the competing entries. In total, we had 363 glowing models to choose from! Following our experience from the previous contests, we decided to add one extra 3D printer as another main prize to make our decisionmaking a bit easier. Let's take a look at the results!
First place in the lightbulb socket model category:
Kagarov with the Orbital design
 Prize: Original Prusa i3 MK3S 3D printer kit
We picked Orbital as the best of all lightbulb socket-based models. This is a real conversation piece. Usual 3D printed objects consist of perimeters, infill, top and bottom layers. Well, this design has almost none of that. Instead, Kagarov knitted it from single-perimeter bridgings, which form a myriad of interlocking triangles. It's hard to imagine any other manufacturing method apart from 3D printing, which could bring such a curious design to life. We could easily imagine it hanging in some posh lounge bar or a steakhouse. It just looks so classy.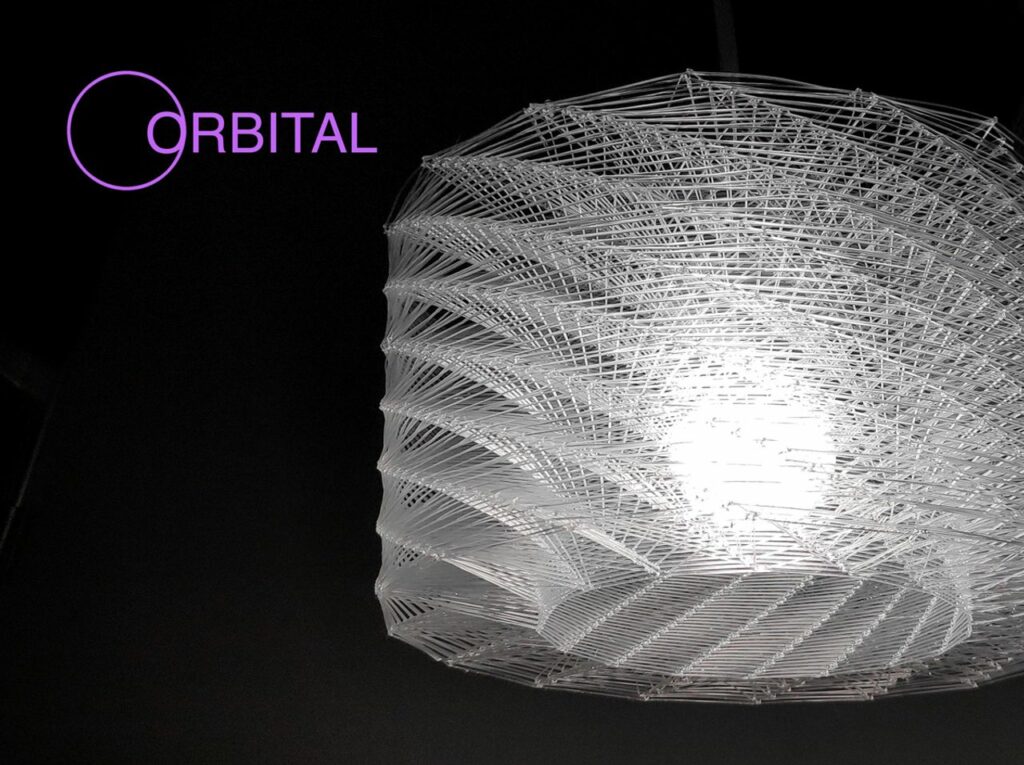 First place in all the remaining model category:
rayjizza with the Cute Skull Lamp design
 Prize: Original Prusa i3 MK3S 3D printer kit
In the category of all other non-lightbulb models (LED strips, diodes, etc.) rayjizza got first place. We have taken the author's total effort into consideration, as rayjizza entered the contest with eight different models. All of them are very popular among the PrusaPrinters community, each being frequently downloaded and collecting dozens of likes. We think the Cute Skull Lamp is the best of them, and with perfect Halloween timing. Don't hesitate to print it even if you don't own the Multimaterial upgrade. The model consists of individual parts, which you can print separately in any color you want. Feel free to show off your results in the comments section on PrusaPrinters.
Second and third places are common for both categories.
 Prize: 3× Filament (Prusament) of own choice (PLA, PETG, or ASA)
This desk lamp is inspired by the Death Stranding computer game. Even if you are not a fan, it may come in handy, thanks to its nifty adjustable arms, letting you light up your desk exactly as needed. In recent Prusa Live #10, Mikolas shows his remix with one movable arm.
 Prize: 2× Filament (Prusament) of own choice (PLA, PETG, or ASA)
This flower-shaped ceiling light is another very interesting design. Each individual petal is adjustable, so you set up the light intensity and diffusion as you want. Mount an RGB bulb for a very interesting lighting device. The model easily fits the print volume of our Original Prusa MINI.
PrusaPrinters community took care of the other picks. Five authors with the highest likes count (apart from the main prize winners) earn our e-shop voucher worth USD 50, redeemable on any purchase.
Original Prusa i3 MK3S printer lighting

A simple and practical light source for your late-night prints, utilizing the printer's PSU.

DOWNLOAD from PRUSAPRINTERS.ORG

Moon lamp

Another successful remix of the spherical lithophane model of the Moon surface. This time as a bedside lamp.

Colorful LED light filters

If you don't have an RGB bulb, this is an easy substitute for coloring up your light source.

DOWNLOAD from PRUSAPRINTERS.ORG

Geodetical sphere with RGB LED lights

Magical stuff! Not that easy to assemble, but if you have the right skills, don't hesitate to try this one.

DOWNLOAD from PRUSAPRINTERS.ORG

Honeybee lamp

Honeycomb pattern inspired by nature. Suitable for any modern house or apartment.

DOWNLOAD from PRUSAPRINTERS.ORG
Congrats to winners and thanks to all participants for their beautiful contributions! We hope that you enjoyed our competition even if you didn't win, and you will accept our invitation to the upcoming contest, which will be announced in just a few days.
Happy printing!