Imagine buying a product and getting official 3D print files from the manufacturer, that you can use to enhance or personalize the product! Or even products, that would be split into parts, that the seller will ship to you, and parts, which you'll be expected to 3D print yourself. That future is already here! Well, kinda…
A few companies are starting to embrace the fact that 3D printing is getting readily available. Even people that do not own a 3D printer can usually find a place nearby that offers it as a service. Or a friend that has a 3D printer.
In this article, we want to highlight the companies that give this approach a shot. Hopefully, they'll inspire others, who will follow in their steps.
Edelkrone Ortak
Edelkrone specializes in filmmaking accessories – they make sliders, dollies, jibs, stuff like that. With their product series ORTAK, critical parts, such as joints, are CNC machined from aluminum by Edelkrone, while the rest of the product is 3D printed by you!
This approach reduces the price, lowers the shipping cost, and gives you the freedom to customize the product. Edelkrone shares not only the STL files but also the STEP and Solidworks drawings. So you can very easily open them in your favorite CAD software and add a company logo, change the mounting, or even completely redesign the model to give it more functionality. And the print files are not even hidden behind a paywall. If you want to, you can download and play with them right now.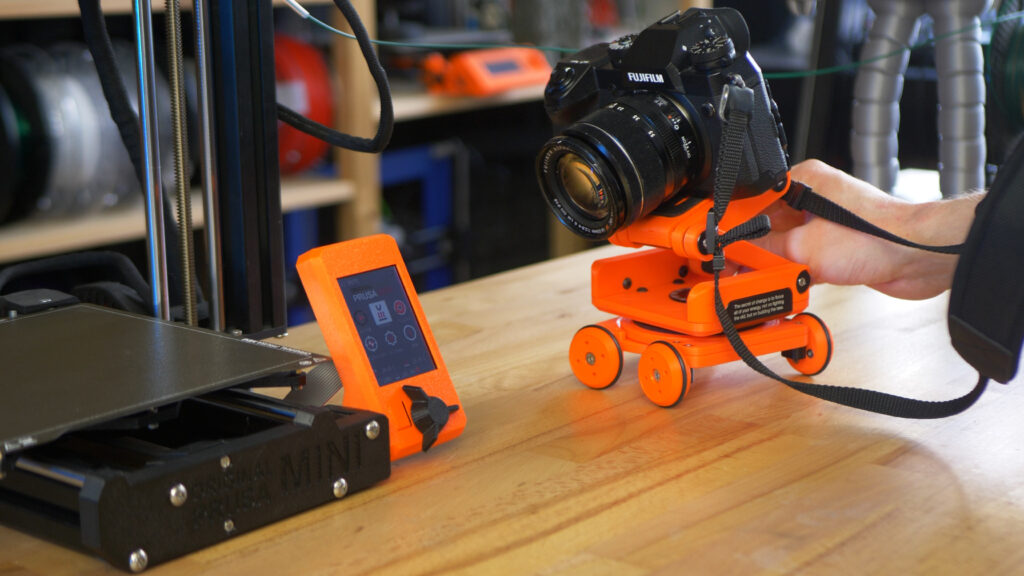 The current line up of ORTAK products includes a tilt head, small dolly, a shoulder rig/handle, and a phone grip. We own the tilt head and the dolly and are using them on a semi-daily basis. While the last 3 products exist only in the 3D printable ORTAK series, the Flextilhead is available both as co-3D printable and as one made fully from CNC machined aluminum. We own both versions, we can compare them.
Long story short, the machined aluminum one is obviously sturdier and a bit easier to work with. It is also 5 times more expensive at $149 (vs $29 for the printed one). For the price, the 3D printed one is still very usable. For example, we use it for our #PrusaLive streams to get the camera right on top of the screen.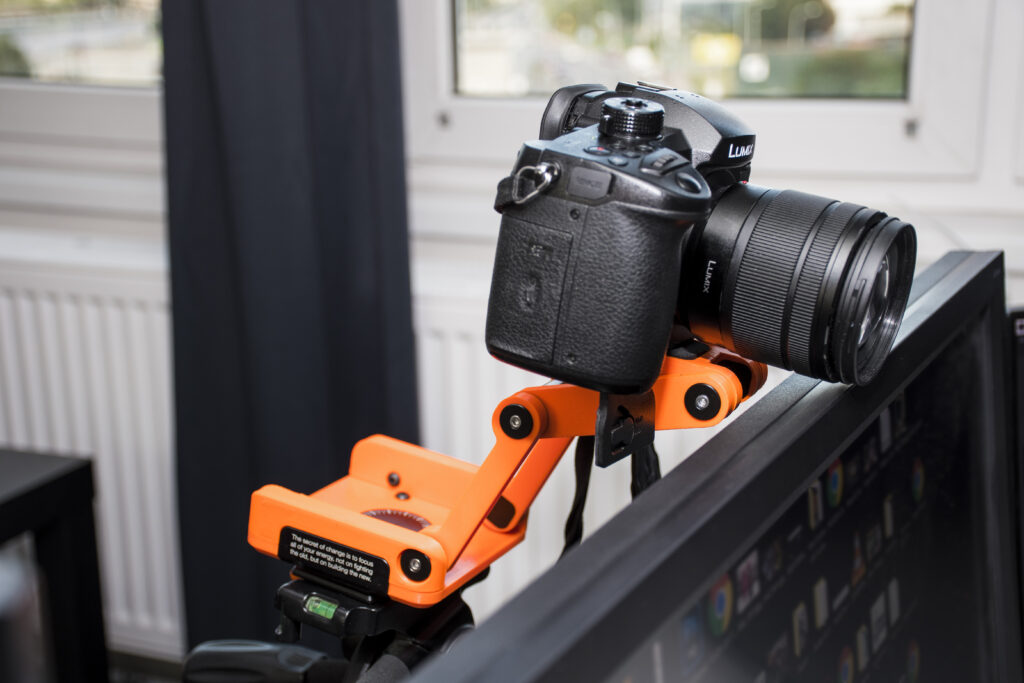 We also own the Skater3D and again, for the price, it's a great tool to get interesting shots.
We printed the parts that do not need to be super strong from Prusament Prusa Orange PLA and the rest from Prusament Prusa Orange ASA. Being able to pick the colors of the parts is another great advantage of this semi-3d printable approach.
Print+ DIY Headphone kit
The other company that fully utilizes the user's ability to 3D print some of the parts is Print+. Print+ offers a DIY Headphone kit for $35. What you'll get is a compact box, which probably fits in your mailbox. It includes all the electronics, most importantly the speakers, and cushions, and a headband.
The rest you'll have to 3D print!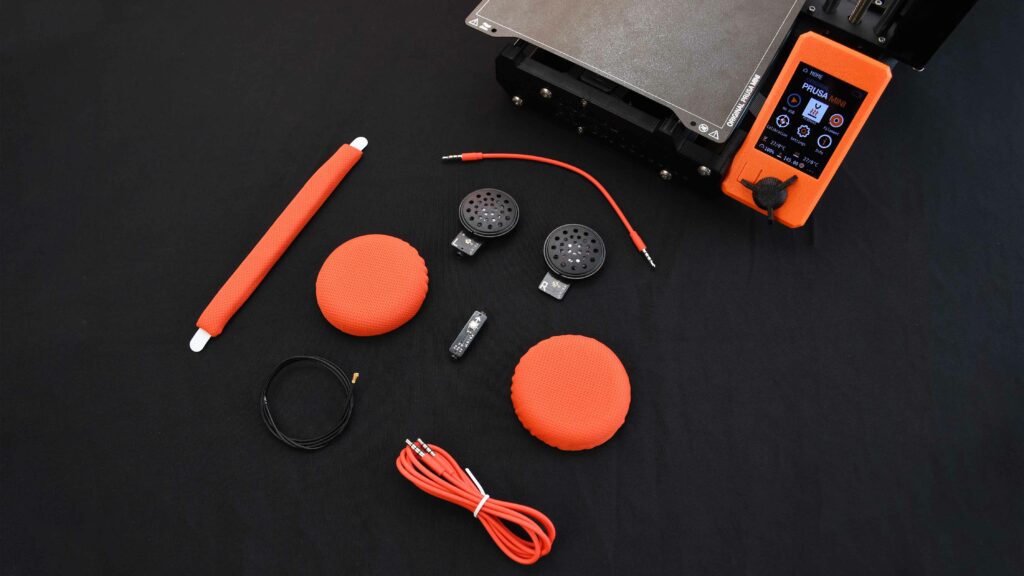 There are 7 different designs that you can choose from, but we thought it would be cool to modify them a bit. We opened the provided STEP file in Fusion360. Debossed Prusa sign on one side, an HTML joke on the other (a tag that marks the end of the head), exported the STLs and printed them.
We tried both PLA and PETG, but because both the speaker housings and the frame can benefit from a bit of flexibility, PETG is definitely the winner here.
The assembly instructions are well done and what's really nice is that at no point you'll have to use any adhesives. So if you decide to 3D print a different version later on, you should be able to disassemble them easily. The headphones use a wired connection, but hey if you want to modify them to use a Bluetooth receiver, you have the STEP files.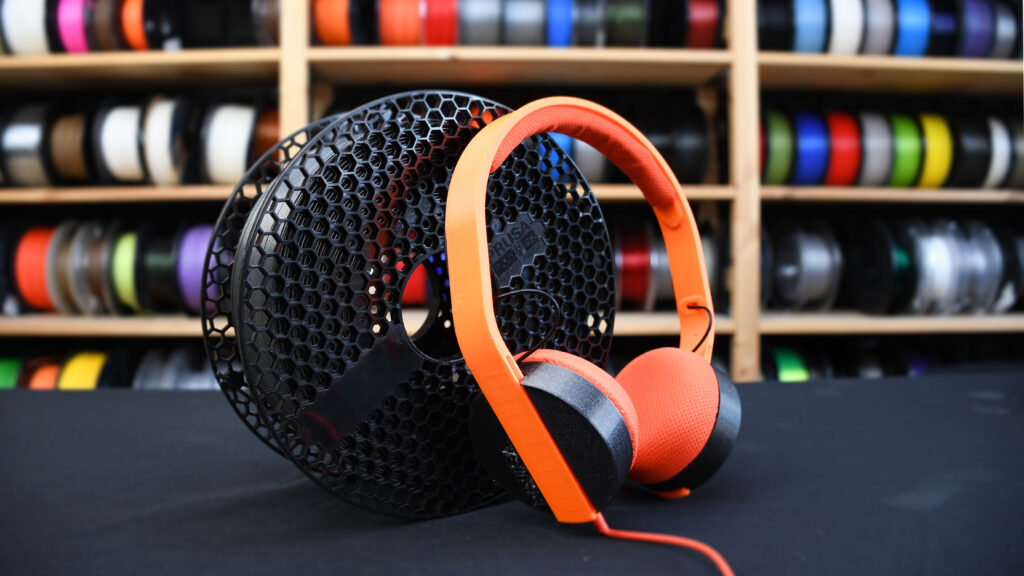 And as it turns out, they actually sound pretty good! Highs are not tinny and the bass is solid. The audio hardware cost $35, so we have to be realistic with our expectations. But we've definitely encountered way more expensive headphones that sounded worse.
Next let's take a look at a few examples, where you don't have to print anything, but the manufacturer provides official models to modify the product.
IKEA ThisAbles
In collaboration with Milbat and Access Israel, IKEA created 3D printable parts that turn otherwise standard off the shelf furniture (pun intended) into pieces that are easily accessible for people with disabilities. Bigger handles, light switches, feet extensions for a couch, glass bumpers, bed cane holders, big zipper pulleys, you name it!
Honestly, some of the models look useful even if you do not have any disability. Check the designs on the IKEA ThisAbles page.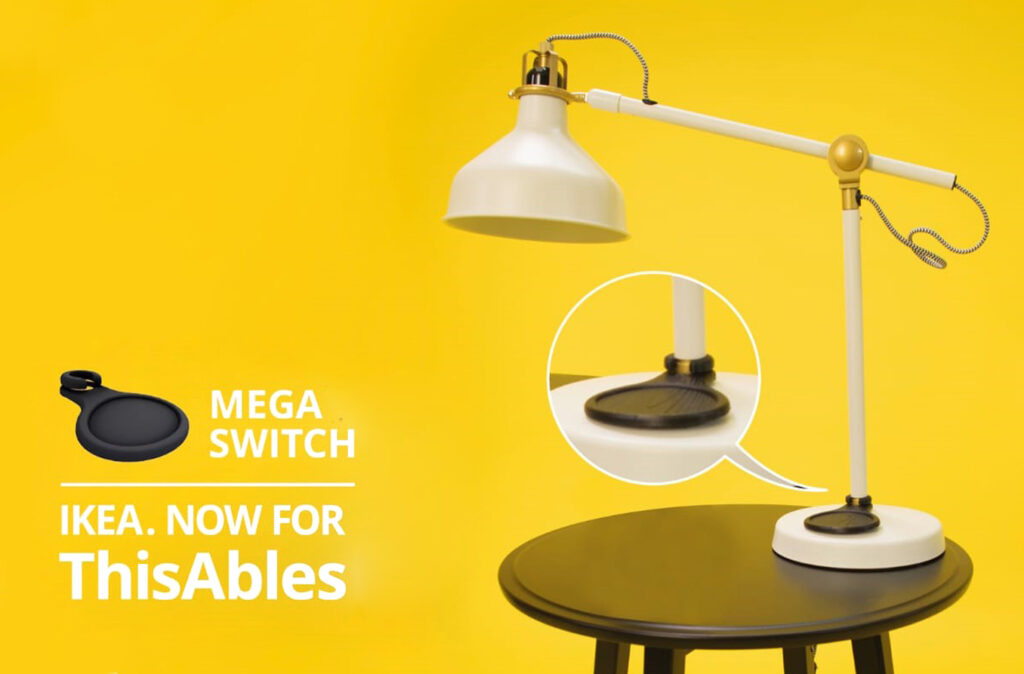 Asus ROG
Official 3D printable additions for your motherboard, how cool is that? Back in 2016 with their ROG Strix X99 Gaming and ROG Rampage V Edition 10 motherboards, ASUS released a set of 3D printable models. Such as I/O covers, fan holders, cable management brackets and logos/nameplates. You can match the color scheme of your build by printing the parts from an appropriately colored filament, which is nice. Us being tech enthusiasts, we're really hoping ASUS and other computer hardware manufacturers will follow up with similar projects in the future.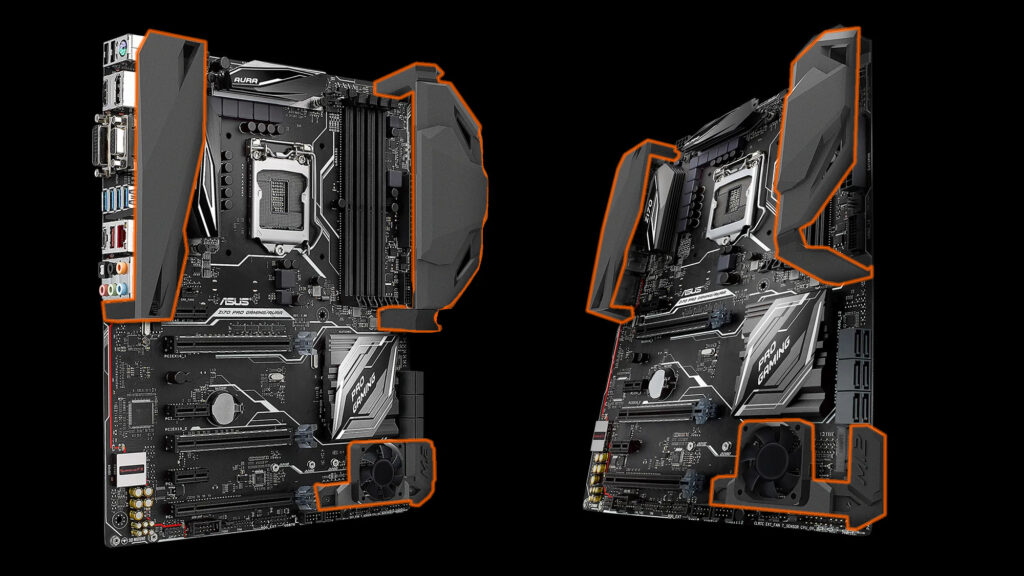 Board games
A field where sharing printable models is getting somewhat common is tabletop gaming. Thanks to their Kickstarter campaigns, two board games that recently got funded are:
Euthia, the second-ever most successful Czech Kickstarter project, offers printed minis for some of the higher backer tiers. But all backers get the digital 3D models,. The game is playable without the printed parts, they are just a nice addition.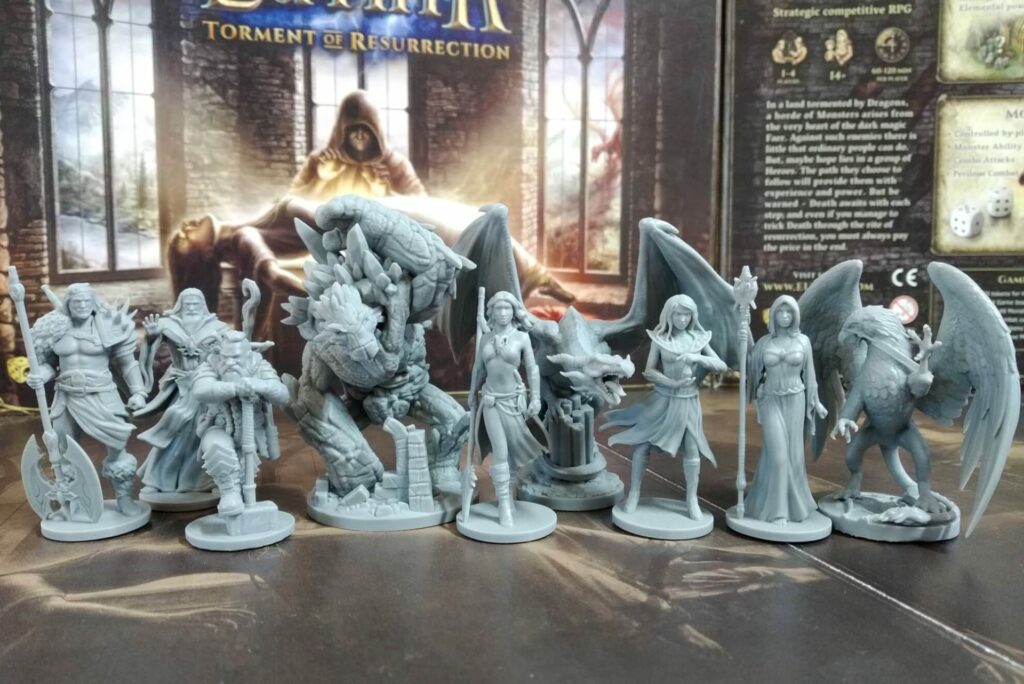 On the other hand, to play Kordran Conflict, you do need the printed parts. Again, you can purchase them, but if you have a 3D printer, it's way more fun to 3D print them yourself.
Prusa printer upgrades
And we can't forget about ourselves! For example, the MK2 to MK2.5S or even to MK3S upgrades include all the necessary hardware. But the printing of the plastic parts is up to you.
We're really hoping this is just the beginning and that other companies will get inspired to support 3D printing in one way or another.
Do you know about any other examples of this in action? Let us know in the comments!
Happy printing!