For those of you eagerly anticipating another PrusaPrinters.org contest, we have good news. Yes, the time has come! Both of the previous two contests had a rather casual theme, focused more on decorative models and fun stuff like toys and miniatures. This might not be everyone's cup of tea – some of us prefer more practical things, maybe not that exciting and eye-catching, but useful in everyday life.
Those designers who manage to combine both aesthetics and functionality in their models have the best chance of winning the main prize, which is our award-winning 3D printer, Original Prusa i3 MK3S.
It seems that people are spreading the word, as the second contest already attracted twice as many models (300) as the first one. Are you ready for the challenge of making it double again this time? Well, let's see how inspiring our theme will be.
Contest theme: Practical and functional models for your household, garage or garden.
This is a very broad theme – feel free to join the contest with pretty much anything you have created to make your life easier or just more comfortable. Be it any aid or tool, a screw organizer, coat hanger, lamp, citrus juicer or just a nut bowl.
What are we playing for?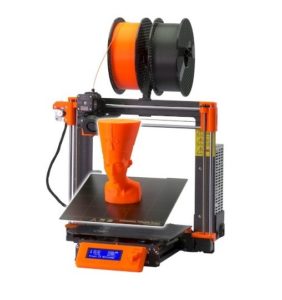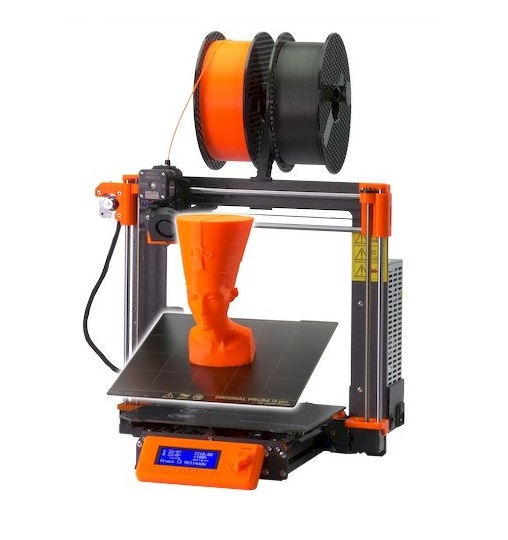 2nd place
–
$150 voucher
for any items from
our e-shop
, including free shipping
3rd place – $100 voucher for any items from our e-shop, including free shipping
PrusaPrinters news
Let me summarize again what's been happening on PrusaPrinters recently. First of all, thanks to our excellent 3D printing community, there are dozens of new quality models added every day. On January 16, 2020, we celebrated a total number of models published in our database exceeding ten thousand. I think this is quite an achievement, considering we established PrusaPrinters just nine months ago.

We also have some good news regarding the continuous development of our website. We are convinced that .3mf format is the right choice, which will pay off even more in the future. Therefore, we offer an extra incentive to upload .3mf files to PrusaPrinters. All newly uploaded .3mf files created in PrusaSlicer version 2.2.0-alpha2 now show a useful preview thumbnail. This is extra helpful for models consisting of several parts. I can imagine many of you asking about the implementation of such thumbnails for .stl files as well, so let me reply right away. Yes, we plan to implement them in about a middle of this year, and not only static thumbnails, but 360° previews as well 🙂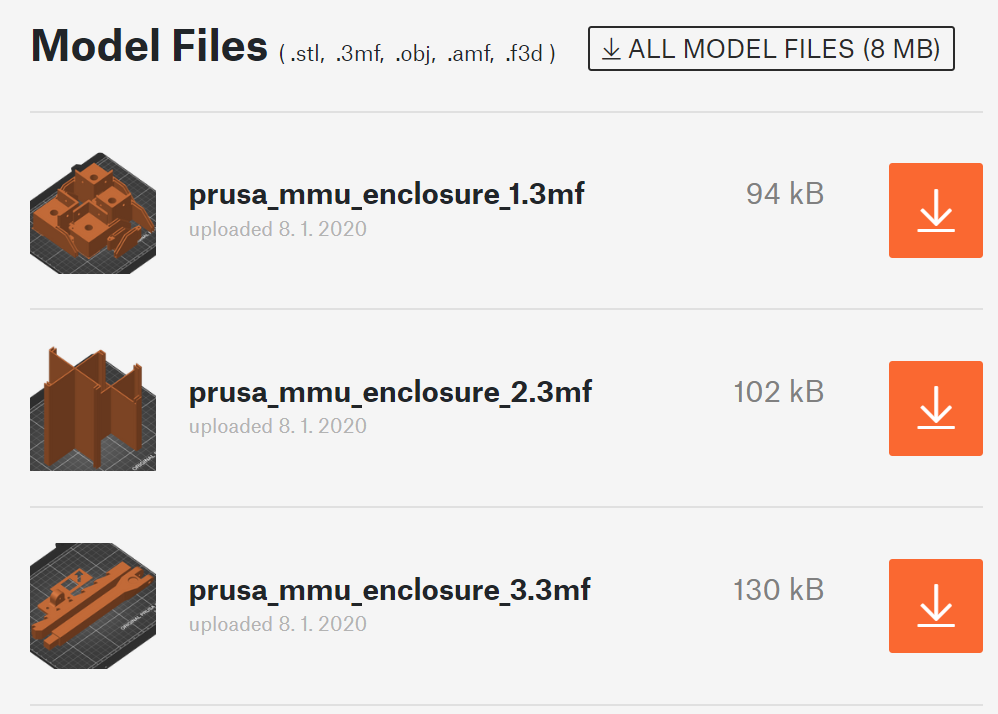 Recently we have been finishing a challenging task of a complete website localization of PrusaPrinters.org and Prusa Account authorization server. If English is not your most preferred option, we offer a choice of six other languages (Czech, German, Polish, French, Italian, Spanish).
How to enter the contest?
Entering the contest is easy – follow the steps below:
Design a 3D model or create a remix (based on somebody else's design) that fits the contest theme. The model must be printable on an FFF or SLA 3D printer (any brand). This also means it's not necessary to own a 3D printer – just keep in mind the limits of the technology.
Upload the model to PrusaPrinters.org before the deadline. The upload must contain: model uploaded as .3MF or .STL (.gcode is optional, but useful), at least one photo or render of the model (or both) and the description of the model. For practical models, it is important to describe and document what they are used for.
Submit the model in the contest. The procedure is the same as adding a print into a collection. Open the model page and click the Collections icon. The first one will be the name of the contest – "Practical models". Tick the box and you're done. You can remove the print from this collection at any time.

(Optional) Share the model online – on Facebook, Instagram, Twitter, Pinterest… anywhere you like. Add #PrusaPrinters hashtag and increase the popularity of your model!
Terms and conditions
The contest runs from January 28th, 2020 till March 1st, 2020 (including the starting and ending dates)
You can enter with as many unique models as you like to increase your chances to win
You can create a brand new unique model, or create a remix (model based on someone else's design) – however, the remix must not be in conflict with the original model's license!
The model has to fit in the contest's theme (Practical and functional models for your household, garage or garden)
We reserve the right to terminate or change the terms of the competition at any time. In the event of a violation of the terms of the competition or attempted fraudulent conduct, the competitor will be excluded from the competition
Don't forget you can submit your models imported from Thingiverse!
Selecting the winners
The best models will be selected by a jury consisting of Prusa Research employees. The first three places are rewarded with physical gifts. The main criteria are the quality of the model, printability (FFF or SLA technology), popularity (share the print to increase the popularity) and originality. Winners will be contacted via e-mail. The results will be announced within a week of the competition finishes.
Happy designing!