The final chord of the 3D Musical Instrument competition has been struck, and we are ready to announce the winners from the 400+ entries we received. From stylish guitars to finely crafted xylophones, the entries have showcased the endless possibilities and versatility of 3D printing in music (and noise making). A huge thank you to our talented makers, who participated with their cool instrument designs!
Before we reveal the winners, it's important to note that creating a musical instrument is a multifaceted challenge. The instrument must not only produce sound – preferably harmonious, but also be overall functional and visually appealing.
So, let's dive right in and take a closer look at the standout musical instruments. We hope that they will motivate you to keep innovating in 3D printing and music. Let's get inspired!
First Place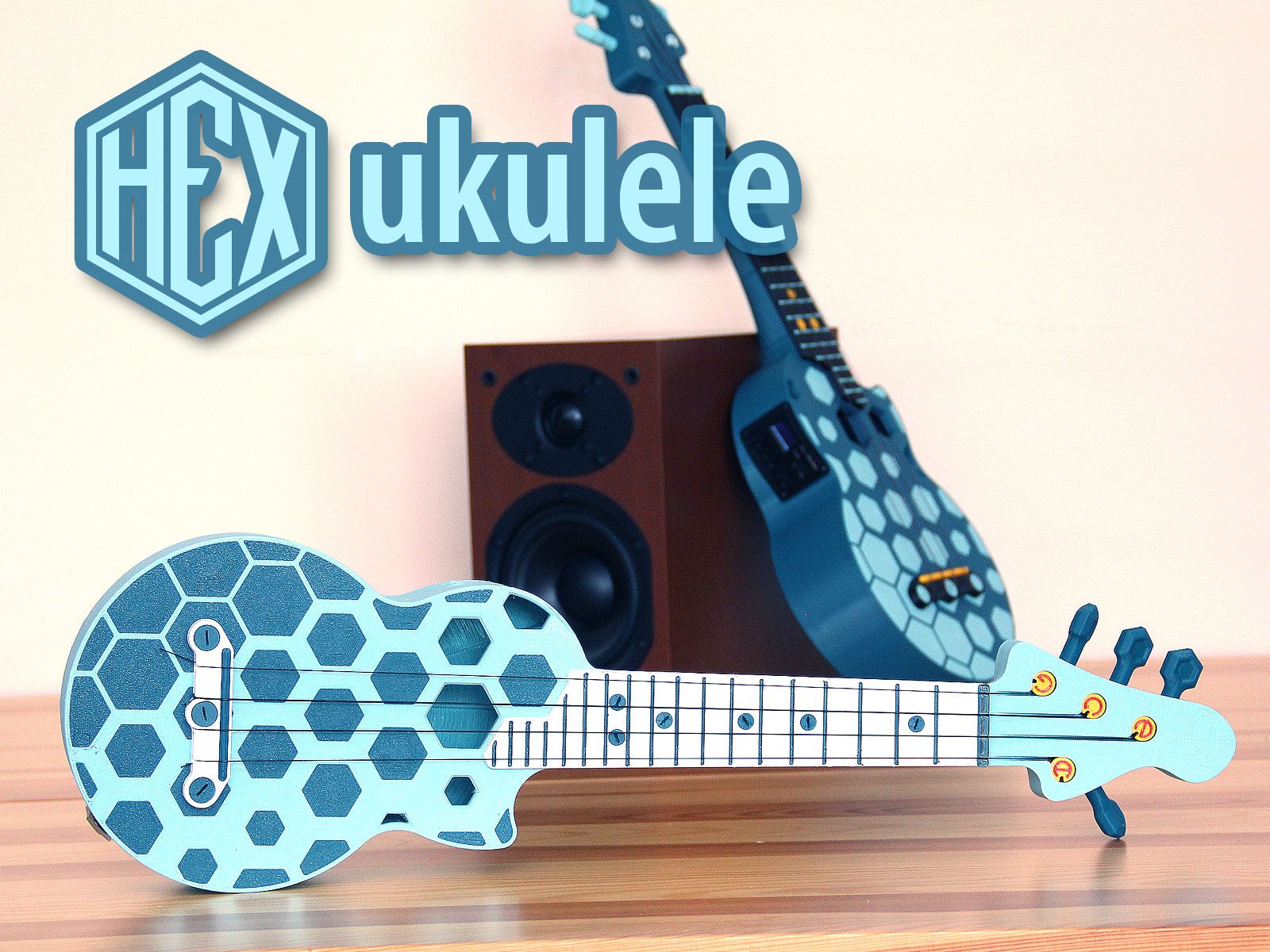 The crown goes to the Soprano Ukulele! This entry hits all the right notes, blending classic ukulele charm with hexagonal details. It's a complete package – no supports, no glue, and no extra hardware needed except for the strings. With its easy printing and assembly, you'll be ready to strum in no time. A video sound test lets us hear this beauty in action – and, trust us, it sounds fantastic! The community has also shown their love, with the ukulele racking up an impressive number of makes and positive comments. A big shoutout to Tomek, a dedicated maker with multiple submitted designs under his belt. Your great creation has earned you a brand new MK3S+ kit, which is on its way to you!
Second Place
Steel String Mandolin by LoboCNC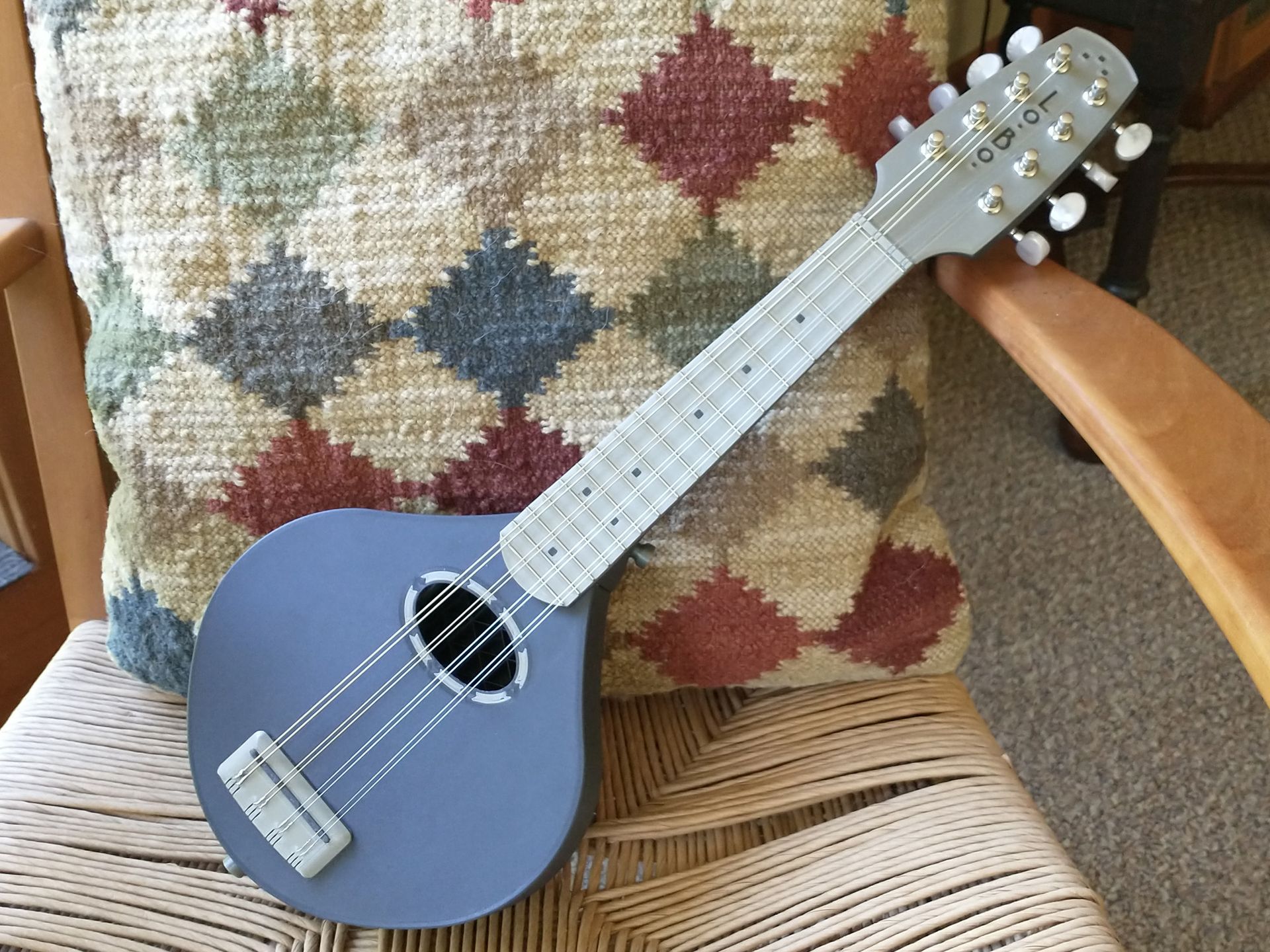 Securing the second place, we have the Steel String Mandolin! This piece strikes a fine balance between aesthetics and performance. LoboCNC made sure we know what we're getting into by including a sound test video – and it's a solid performance! The author provides detailed instructions, which is a generous touch that we really appreciate. The mandolin theme itself is a fresh spin, offering a hint of originality. As a token of appreciation for LoboCNC's design skills, we are sending 1050 Prusameters his way!
Third Place
Electric Hurdy-gurdy by demagnetized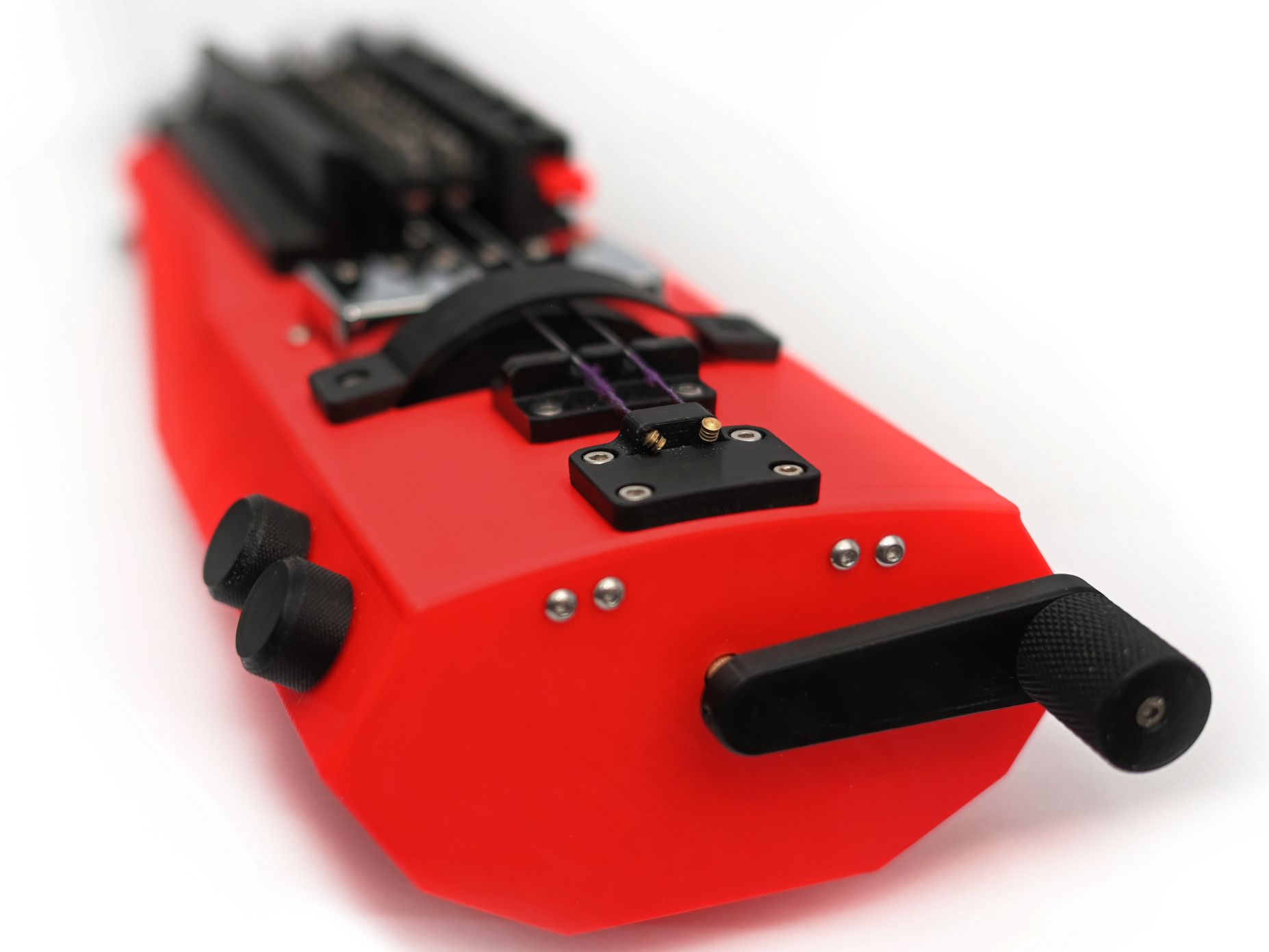 Grabbing the third spot is the Electric Hurdy-gurdy by demagnetized! This is a blast from the past with a modern spin – a 3D printed Hurdy-gurdy, spiced up with an electric guitar pickup. It's a crafty combo of old and new, and we're here for it. It might not be everyone's cup of tea, but we must tip our hats to demagnetized for diving into such a complex project. The sound of this instrument evokes the lush green fields of Ireland and while it might not be pitch-perfect, there's something undeniably charming about its rustic timbre. We think this piece stands out for its creativity, effort, and the audacity to remix a classic folk instrument. In recognition, we're sending demagnetized 700 Prusameters!
And as always in recognition of the efforts of those who didn't make it to first places, the top five designers (excluding those that have already secured top prizes) with the highest number of makes have each been awarded 350 Prusameters, further celebrating your outstanding talent and dedication.
| | |
| --- | --- |
| Whistle Pan flute | |
| | Portable Air Horn |
| Tweeting Bird | |
| | HEXADIDG didgeridoo |
| Djembe Drum | |
As this round of the competition presented a real challenge, we are really proud of the number of entries submitted. So we want to give special recognition to a few additional creations! Each will be awarded 50 Prusameters as a small gesture of our appreciation:
Thanks to all participants of our contest!