As we promised in the recently published article on various 3D printed workshop organizers, today we return with the second part, this time on actual 3D printed jigs and tools.
Similar to the first article, we want to focus on practical things that really make sense to 3D print instead of just buying them in a DIY store. Therefore, all of them should be reasonably easy and inexpensive to print. Most of the tools are very simple, but more often than not, these are the "unsung heroes" of the everyday work, rather than some complicated gimmicks.   

Keep in mind when comparing 3D printed and bought stuff, apart from availability, there is always the added value of customizing the color, size and function.

As you can see below, it is a very broad topic, so consider this short article just as a list of examples. We would love to expand it with your suggestions!   

Anyway, we know you are here for the links and pics, not a wall of text, so without further ado, let's present our picks 😉 Everything is freely downloadable from PrusaPrinters and has been printed and actually used by us. For your convenience, we also put all the prints together into a collection.
This Parallel marking tool helps to draw parallel lines, stick your pencil through one of the holes according to the distance you need to measure, and simply slide the tool along the edge of a plank or desk you are drawing on.
Screw measuring device, both for length and for gauge – using the cutouts on the side. For better readability, make the numbers in a different color, using the simple PrusaSlicer option of pausing the print and manually changing the filament.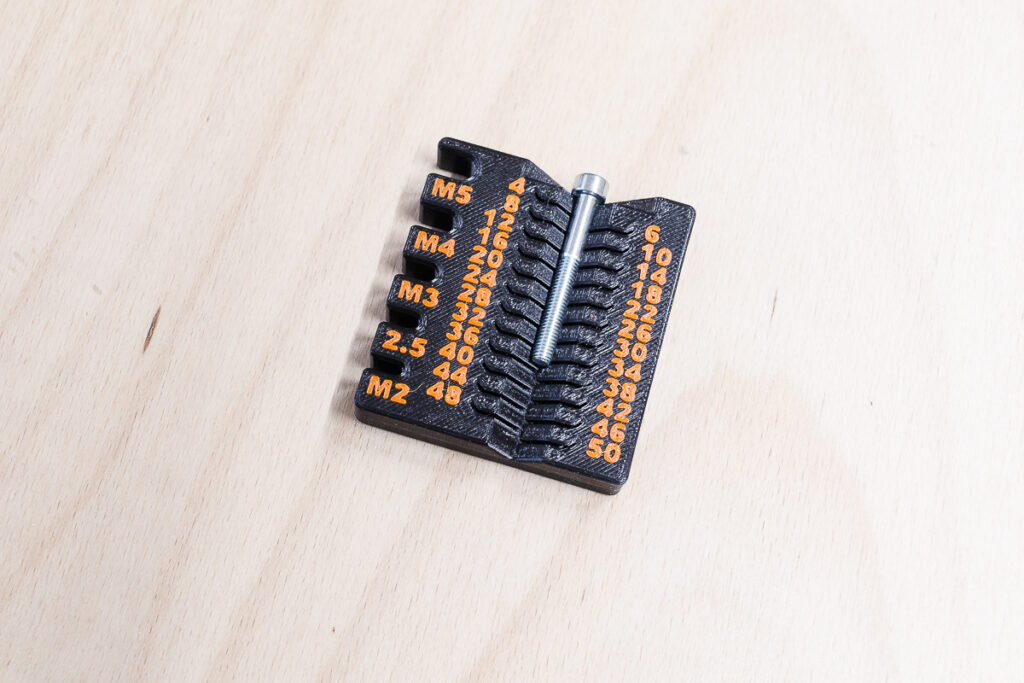 Contour Duplicator – you can quickly "scan" a contour and copy it elsewhere by drawing along the outline with a pencil, to make a custom cutout, for example. Okay, this thing does look a bit gimmicky 🙂 But for the right job, it can be actually very useful.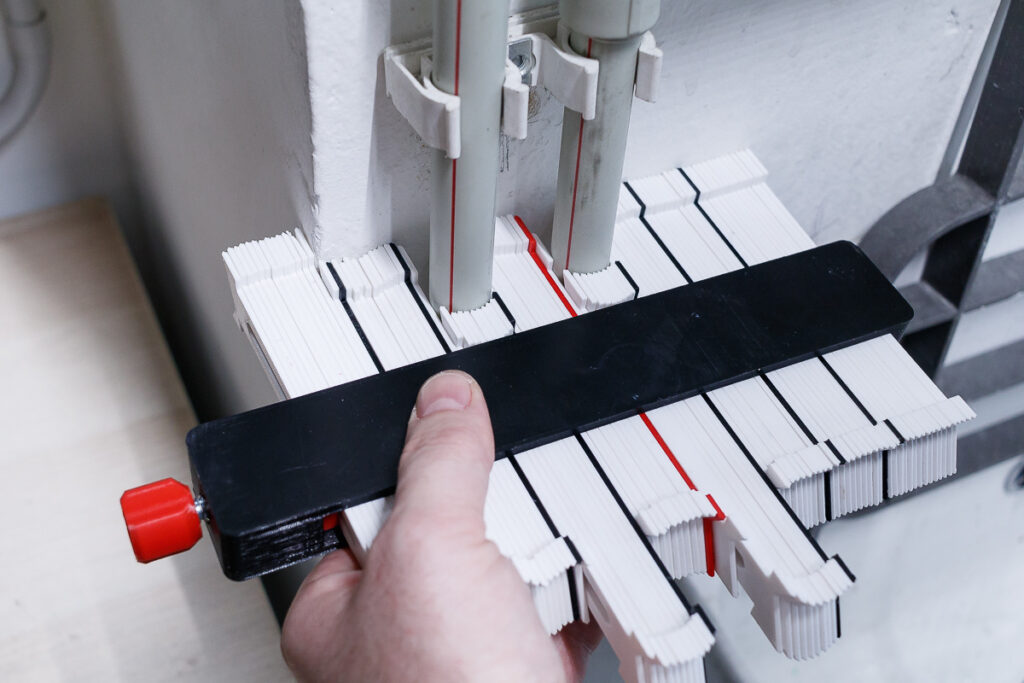 A bevel gauge/angle finder for measuring and transferring angles. Can be used to quickly draw perpendicular or 45° lines.
Corner clamp, a jig for gluing/screwing parts together at a right angle, for example when making frames. You can either use clamps to secure the planks to the jig (as in the second picture), and/or use two of the same jigs, both from the inner and outer sides.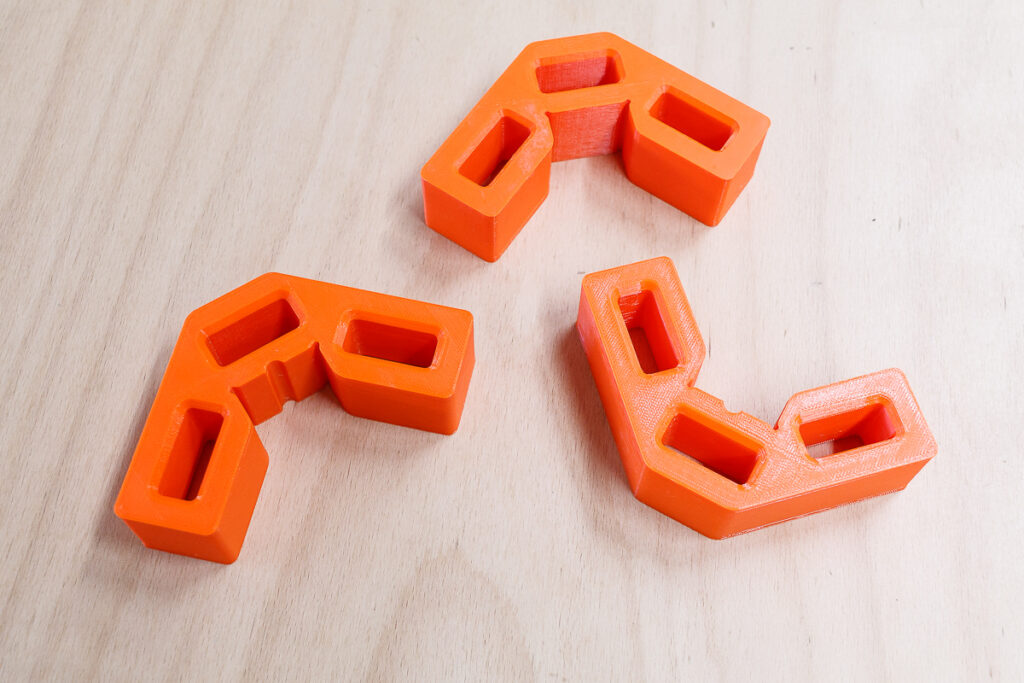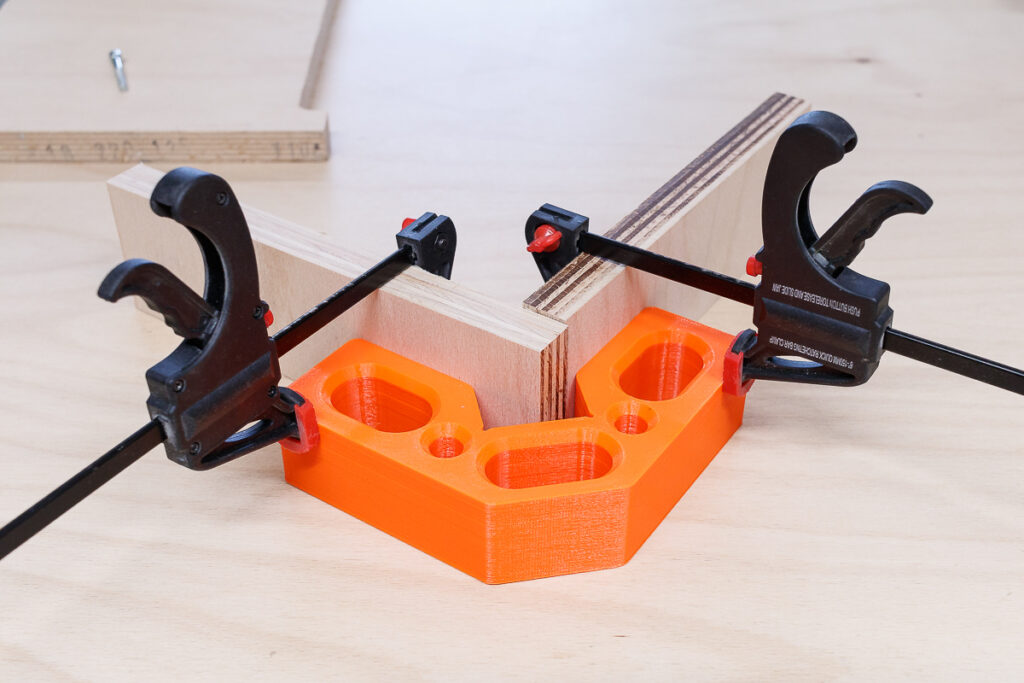 Another aligning tool, a custom one for 18mm boards, for their easy edge-on-edge positioning and precise drilling.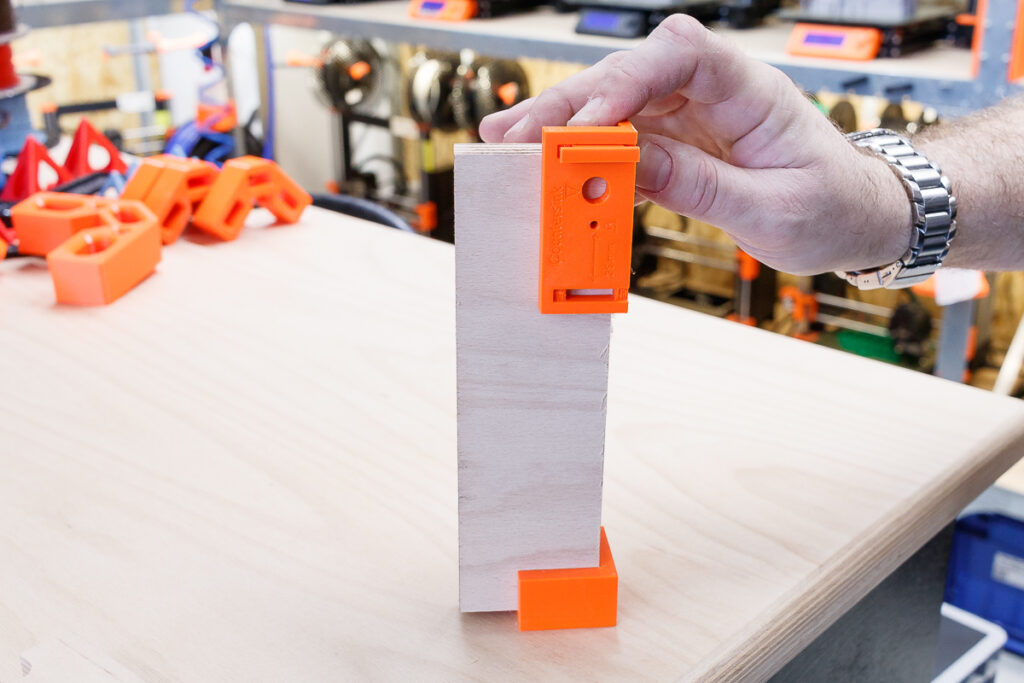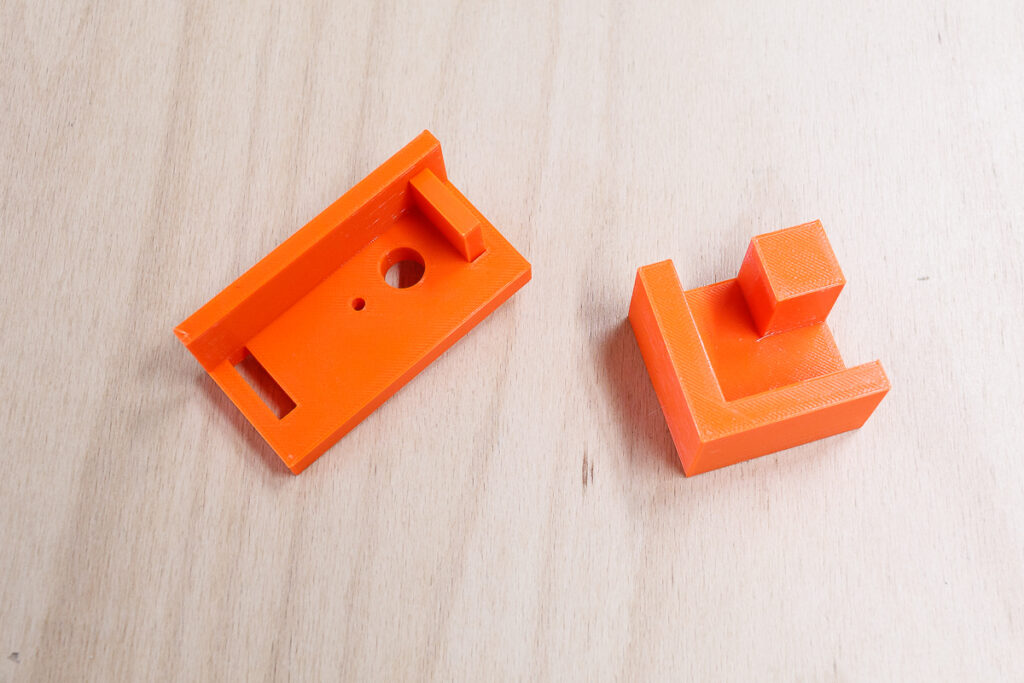 This simple push stick elongates your reach and increases your safety when feeding material to a circular saw.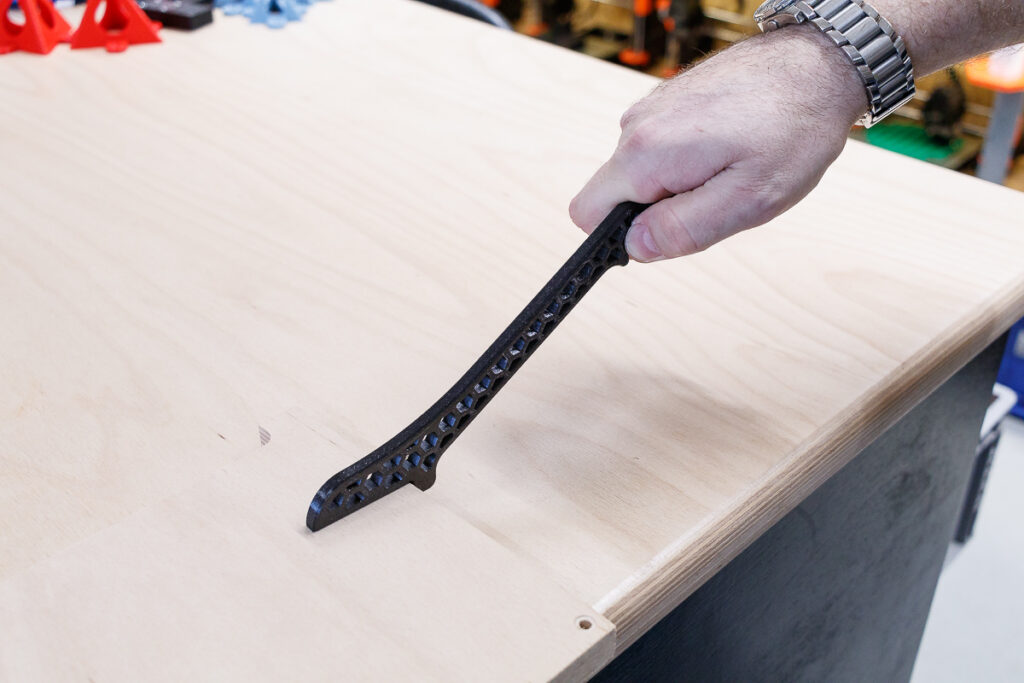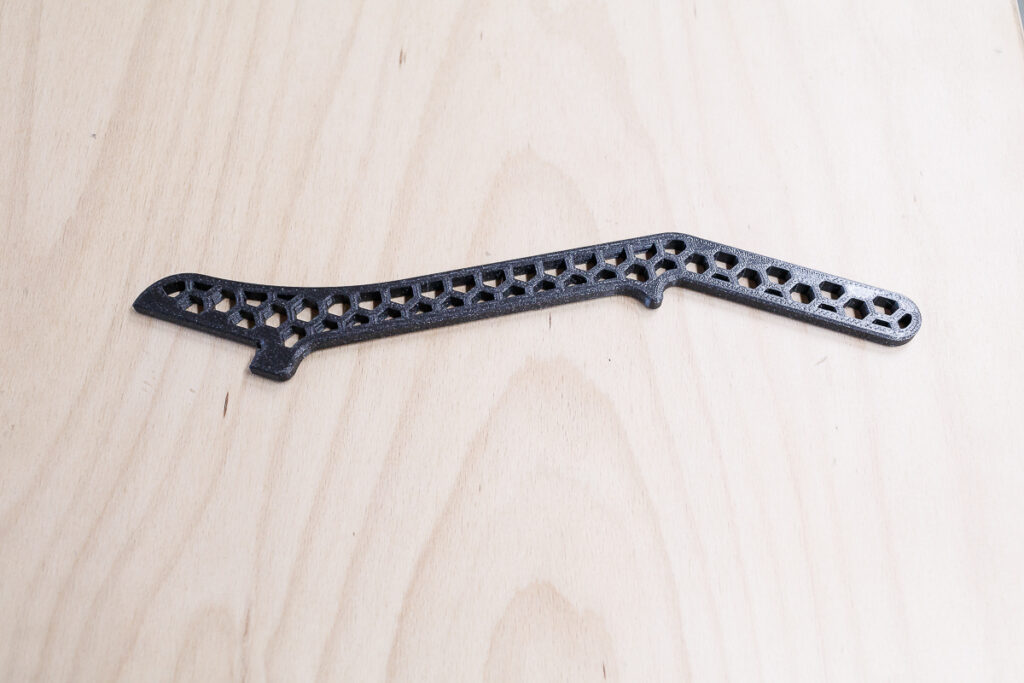 This tool helps cut radial corners. There are pockets for inserting bench vise arms. Multiple versions for different radiuses are available.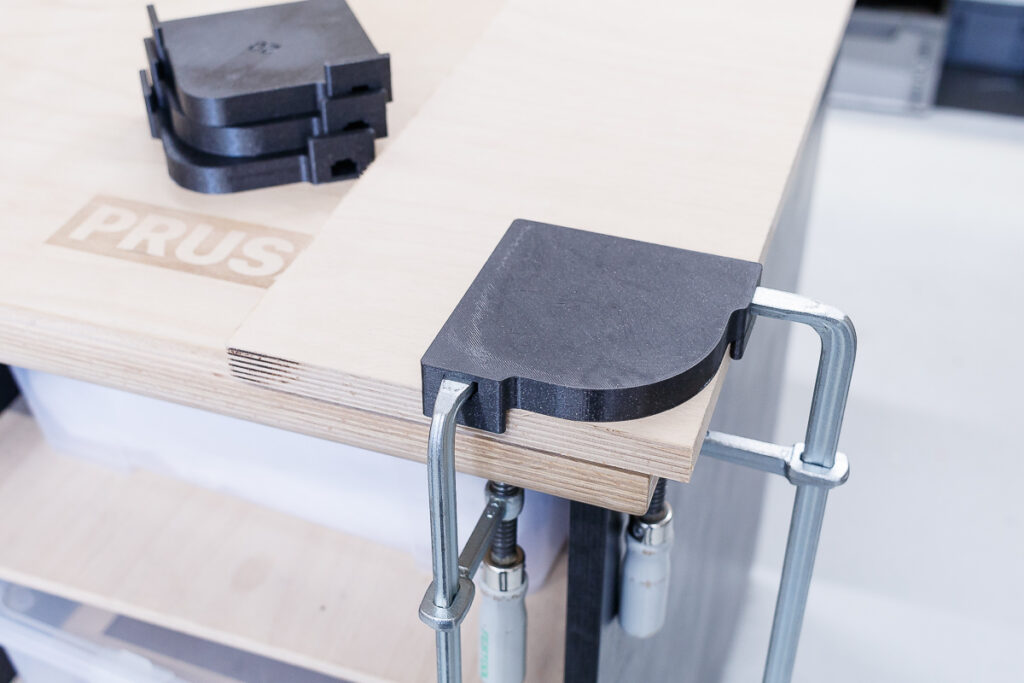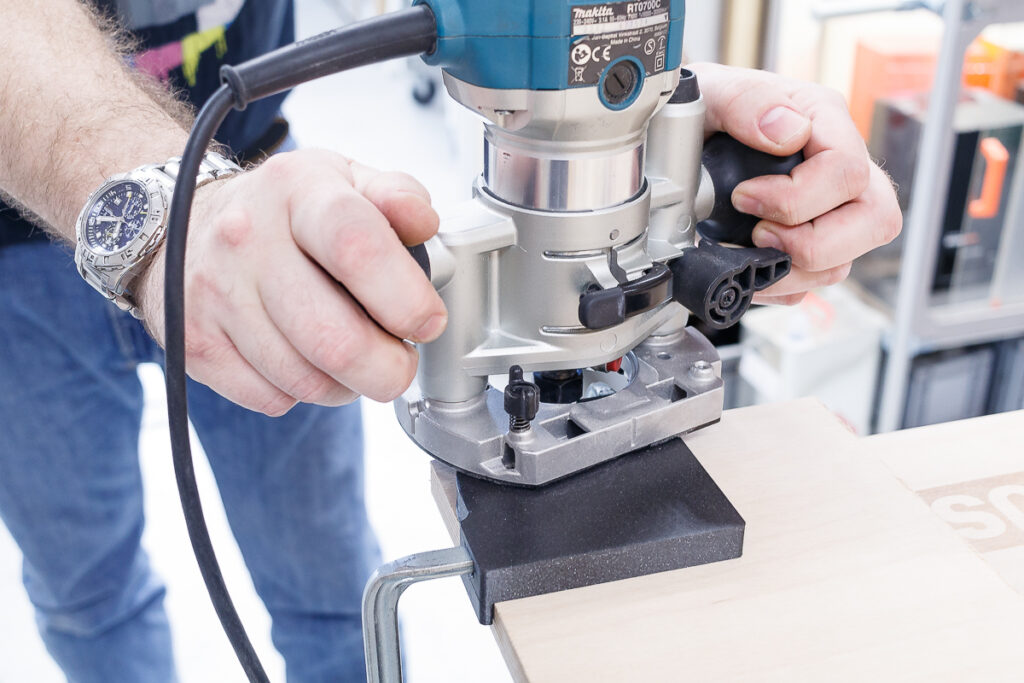 Painter's pyramids are used as a platform for painting the sides of a board or plank without putting it directly on your table. There are three sizes available (and of course, you can further scale them as you wish). Btw, this tool is a good case-in-point for how popular can such simple, but well thought and executed designs become – as of now, there are more than 300 downloads.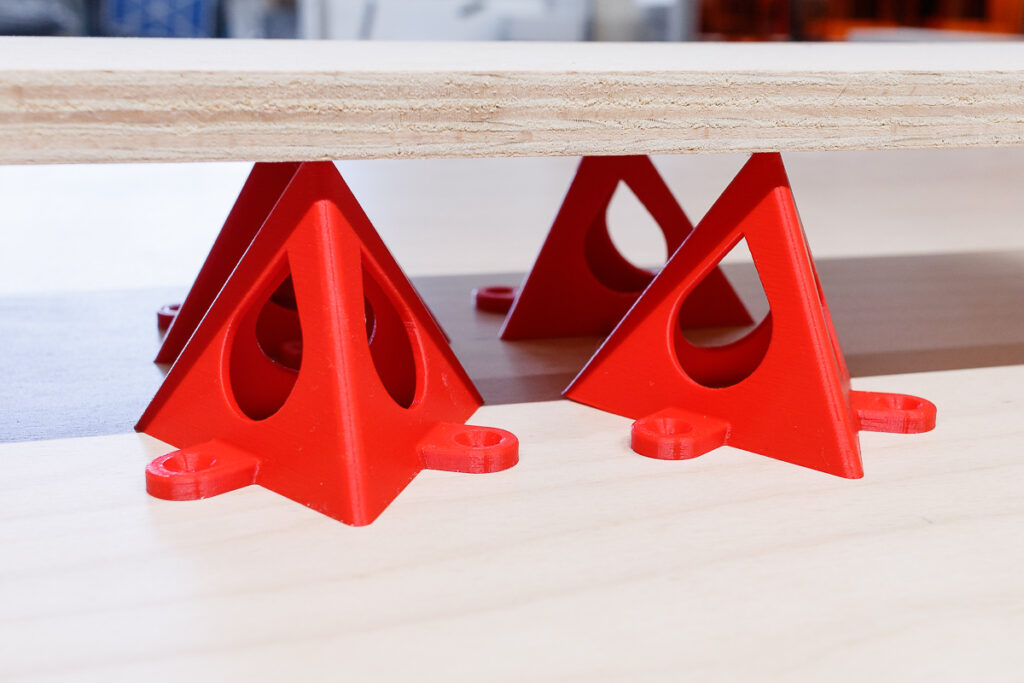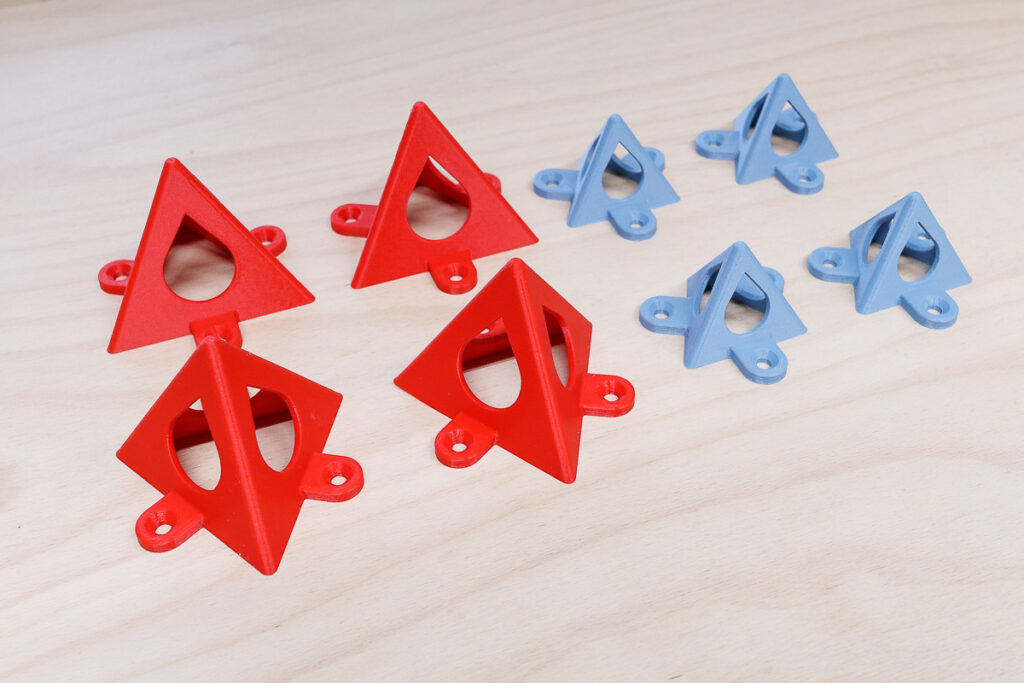 A model painting handle – when painting miniatures, you need a bulky handle to hold the painted piece without touching it and have both a firm and relaxed grip. The goal is to minimize strain on your hands, which can result in cramps and shaking, especially when working for several hours in a row. Btw, one of the surprising advantages of this handle over a commercially available alternative is the texture of 3D printed layers, which are actually comfortable to touch. The handle is adjustable for 20-40mm bases.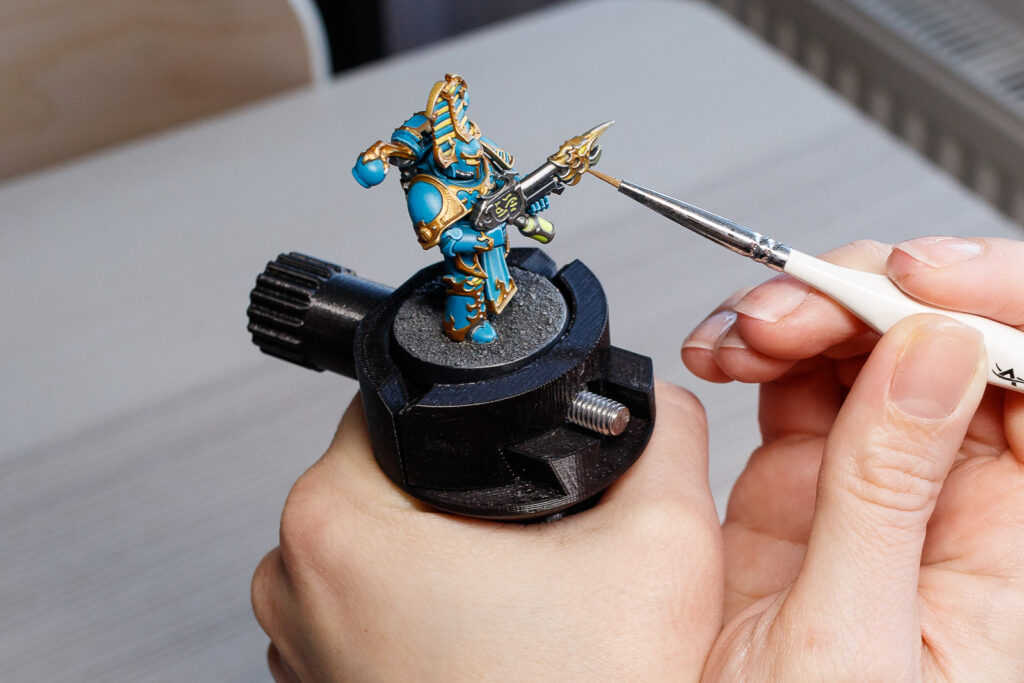 For scale model aircraft modelers, there is this painting stand, usable also for various detailing and checking/fixing the aircraft wing dihedral (i.e., both wings having the same angle against the fuselage). The crutches can be covered with felt pads to prevent scratching of the existing paint job.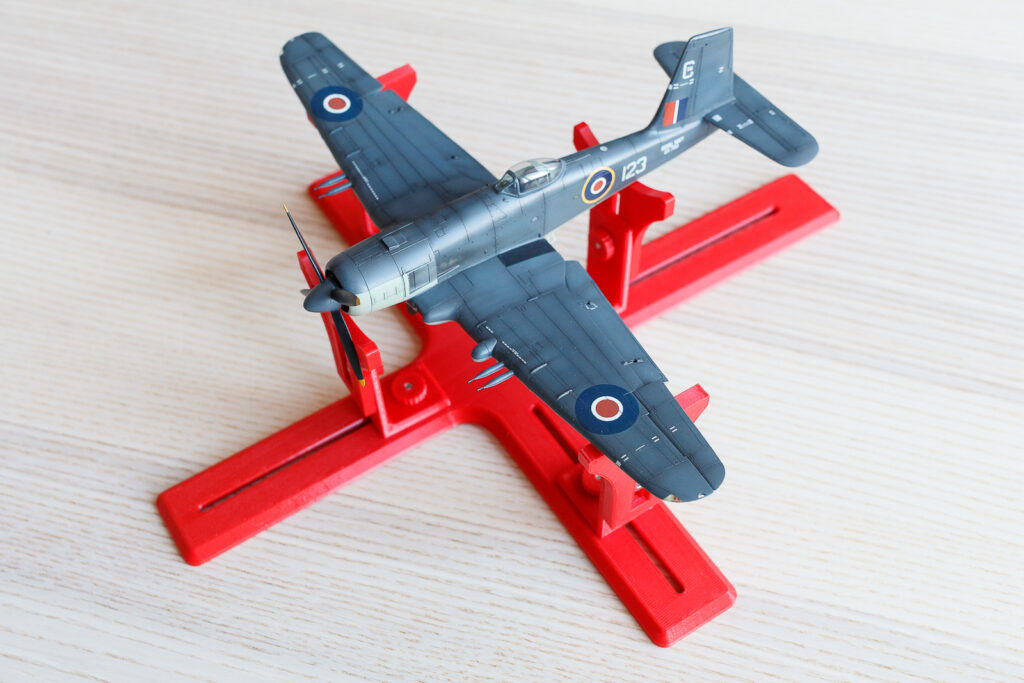 Last but not least, a thing just each and every one of us can use when assembling or servicing their 3D printer at least – handles for Allen keys, basically turning the fiddly metal bit into a comfy screwdriver. This is the design we like the most, probably, but several versions are available on PrusaPrinters, so feel free to search for more options.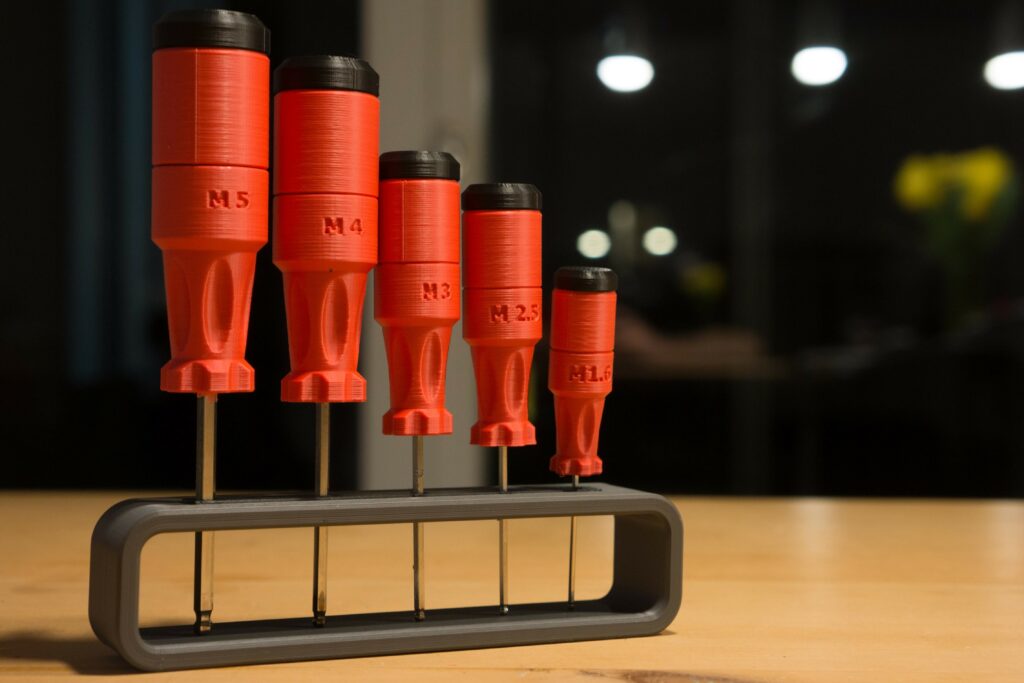 That's all, over and out for now. Enjoy our selection, and keep in mind we are looking forward to your suggestions to further expand this topic.
Happy printing!