It's time for the third (and last) round of our designer contest (previous rounds results)! In this article, we will give you tips on several interesting prints. These are the best of all the models taking part in our contest. It's also possible you are one of 23 happy winners, which have one of their own models on this list!
Devin Ho gets the main prize, an Original Prusa i3 MK3S printer, for his flawlessly executed mechanical model, showing relations between a unit circle and trigonometric functions. The author also created a comprehensible assembly manual, which should always be an integral part of such projects. This model has been uploaded since the first round and gradually improved according to valuable feedback from the other designers. Kudos to Devin for quick fixes of all the minor glitches.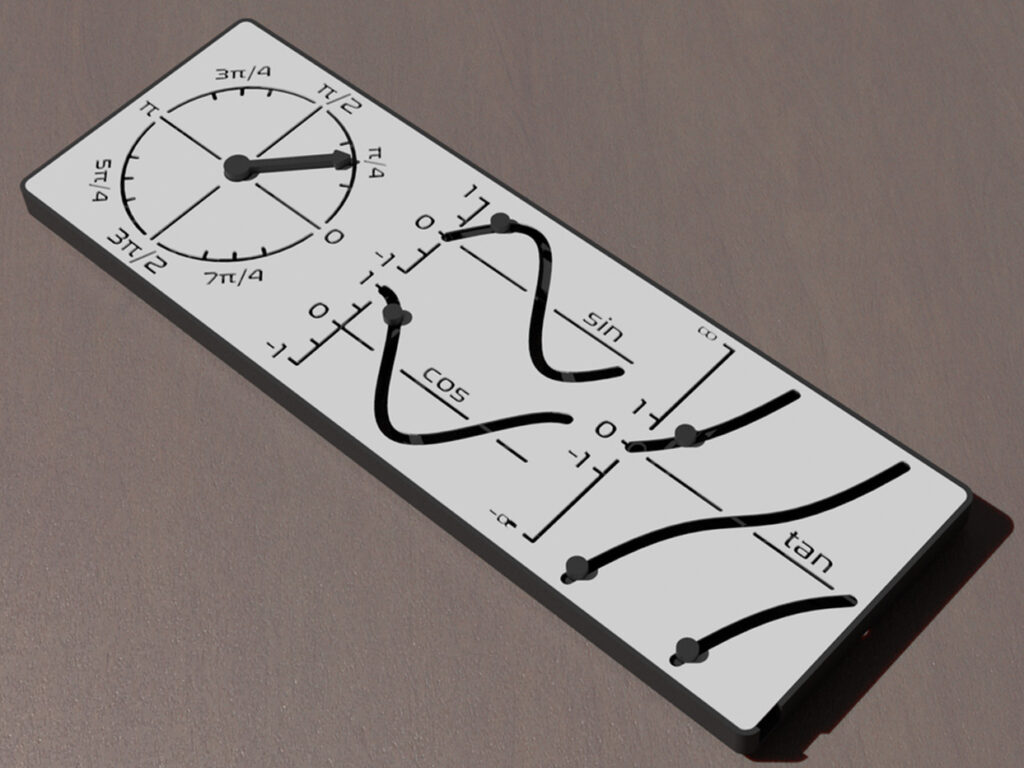 DOWNLOAD from PRUSAPRINTERS.ORG
The second place belongs to rayjizza for his miniature football (soccer) stadium. We are sure both kids and adults will have a lot of fun with it. Check some other models by the same author as well. For example, there is a small pinball, or a table football using an upcycled Prusament box. The winner can pick three Prusaments from our e-shop (any PLA, PETG, or ASA).
DOWNLOAD from PRUSAPRINTERS.ORG
Elod_HU gets the third place with a model of HIVE, a version of a well-known board game. You don't have to shop for it, instead, print it yourself in quality comparable to the original, and have fun for many hours! It is suitable for players 9 yo and above. The author also created a handy box for all the tokens. We will send two Prusaments (any PLA, PETG, or ASA) his way.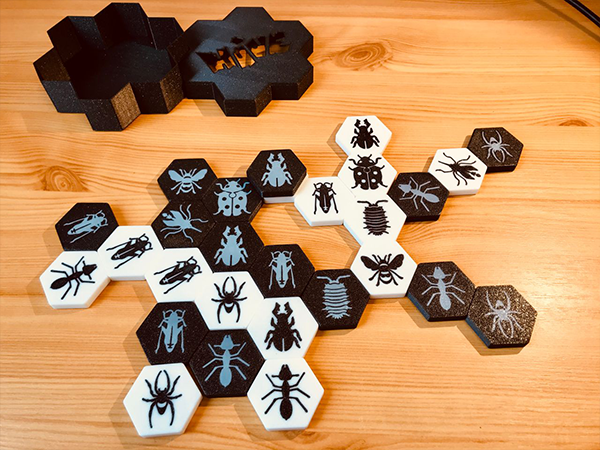 DOWNLOAD from PRUSAPRINTERS.ORG
This contest had an incredible turnout, with a total of 1 350 competing models. We cannot award all the well-made models (and there are plenty!), 25 prizes are simply not enough for that. The evaluation is always about subjective opinions, but we can assure you we really try to do our best. Each of us is different and might have different preferences. If you aren't among the winners now, please don't give up and try it again next time 🙂 There is another contest in the pipeline, with an Original Prusa SL1 as the main prize! 
Honorable mentions – rewarded by a single Prusament
We would like to mention 20 other models, each of their authors getting one spool of Prusament (pick from any PLA, PETG, or ASA).
Well, now this is a real MINI golf! There are three holes playable with a single stroke. It's ready to use out of the printer, no fasteners are needed.

DOWNLOAD from PRUSAPRINTERS.ORG

A number of various components that can be assembled to create a fantastic marble drop track. Fun fact: everything is ready for the 7mm ball, which can be found in the bag of spare parts in the Original Prusa MK3S kit. Of course, you can adjust the size if you wish to use a different ball.

A modular system of fasteners for building various stuff from pieces of cardboard. Use your imagination to build for example a car, a castle or a board game with your kids.

DOWNLOAD from PRUSAPRINTERS.ORG

Make your own roller coaster with this building set. There are printed building blocks, some sticks, and a piece of filament is everything you need to add.

DOWNLOAD from PRUSAPRINTERS.ORG

Minimalistic design of a chess set. You don't need an MMU2S for multicolor print, switch the color easily by the layers in PrusaSlicer.

DOWNLOAD from PRUSAPRINTERS.ORG

This clip is printed as a single piece, no assembly is needed. It is based on a cam principle, the clamps close when you press the handle. Check a bigger version of this design by the same author.

DOWNLOAD from PRUSAPRINTERS.ORG

A retractable hook that can be used to open doors, operate a lift or touch any other possibly contaminated surface.

DOWNLOAD from PRUSAPRINTERS.ORG

An easy demonstration of concepts of parts and whole for preschool and elementary school kids.

DOWNLOAD from PRUSAPRINTERS.ORG

A labyrinth with two sliding layers, that have to be solved at once to free the screw. The goal is to move the screw to the other side of the circular holes – that means escaping the maze.

DOWNLOAD from PRUSAPRINTERS.ORG

This fun and fast game will certainly entertain not only children. You can print it whole, plus you only need two short elastic bands.

Did you run out of batteries in your isolation? This mechanical calculator comes to the rescue! Only for adding and substracting though. It is based on Pascal's design from the year 1642.

DOWNLOAD from PRUSAPRINTERS.ORG

This is an excellent gadget for any board game using more dice. This tower ensures they don't roll all over the place. There is an inbuilt counter to keep track of the score.

DOWNLOAD from PRUSAPRINTERS.ORG

Play a family game based on a classic TV show. There are 20 quiz questions included – you can add your own though, using the attached template.

DOWNLOAD from PRUSAPRINTERS.ORG

Simple educational item showing relations between the applied force and length of the arms.

DOWNLOAD from PRUSAPRINTERS.ORG

This miniature chess set includes all board squares and pieces. For maximum compactness, the pieces are inserted into one another.

DOWNLOAD from PRUSAPRINTERS.ORG

A puzzle from The Da Vinci Code movie. It's fully functional, the combination can be changed at any time.

DOWNLOAD from PRUSAPRINTERS.ORG

A very thorough and well-thought game, teaching kids about common methods of testing a viral infection.

DOWNLOAD from PRUSAPRINTERS.ORG

Don't forget your pets are isolated there with you, too. Fill this egg with their favorite treats. As the animal plays with the rattling toy, treats fall out piece by piece (you can adjust how easily).

DOWNLOAD from PRUSAPRINTERS.ORG

A toy, educational, or anti-stress item – create continuous chains of letters and numbers.

DOWNLOAD from PRUSAPRINTERS.ORG

A 28-piece set of Domino games (including a box), which can be played by people with visual impairments.
Thanks to all participants for such a fantastic turnout and congratulations to all winners! We will contact them regarding their prizes via email.
The results of the two previous rounds are available here. A complete set of all the competing models is here.