This article contains potentially disturbing images that may be unsuitable for sensitive readers, viewer discretion is advised.
Life can change radically in a second, as Mr. Ondráček was able to experience. In March 2022, he was involved in a serious motorcycle accident that resulted in a spinal injury and, in particular, a complicated fracture of his left leg. Such cases usually end in amputation or, at best, a significant reduction in mobility. However, doctors at the University Hospital in Brno performed a unique series of surgeries that saved not only the patient's life but also his leg and allows him to walk again without pain or significant limitations. Original Prusa 3D printers played a crucial role in preoperative preparation.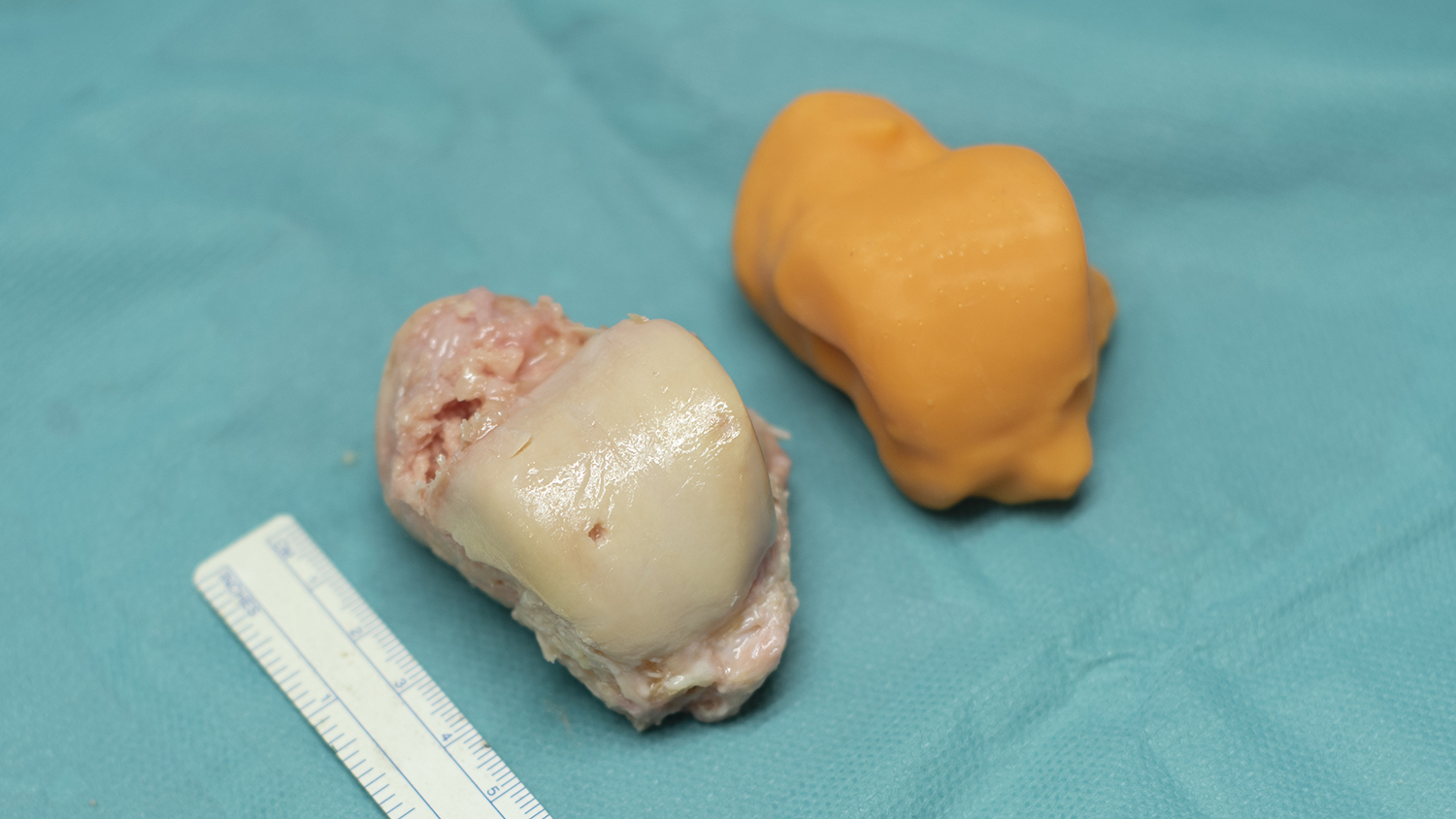 There are about 213 bones in the human body – and Mr. Ondráček broke one you may not have heard of: the talus bone. This bone is one of the tarsal bones and forms an important connection between the foot and the calf. It plays a relatively important role in life – and its injuries are considered extremely rare in orthopedics. The talus is also unique in its structure and poor blood supply, making traditional treatment methods difficult.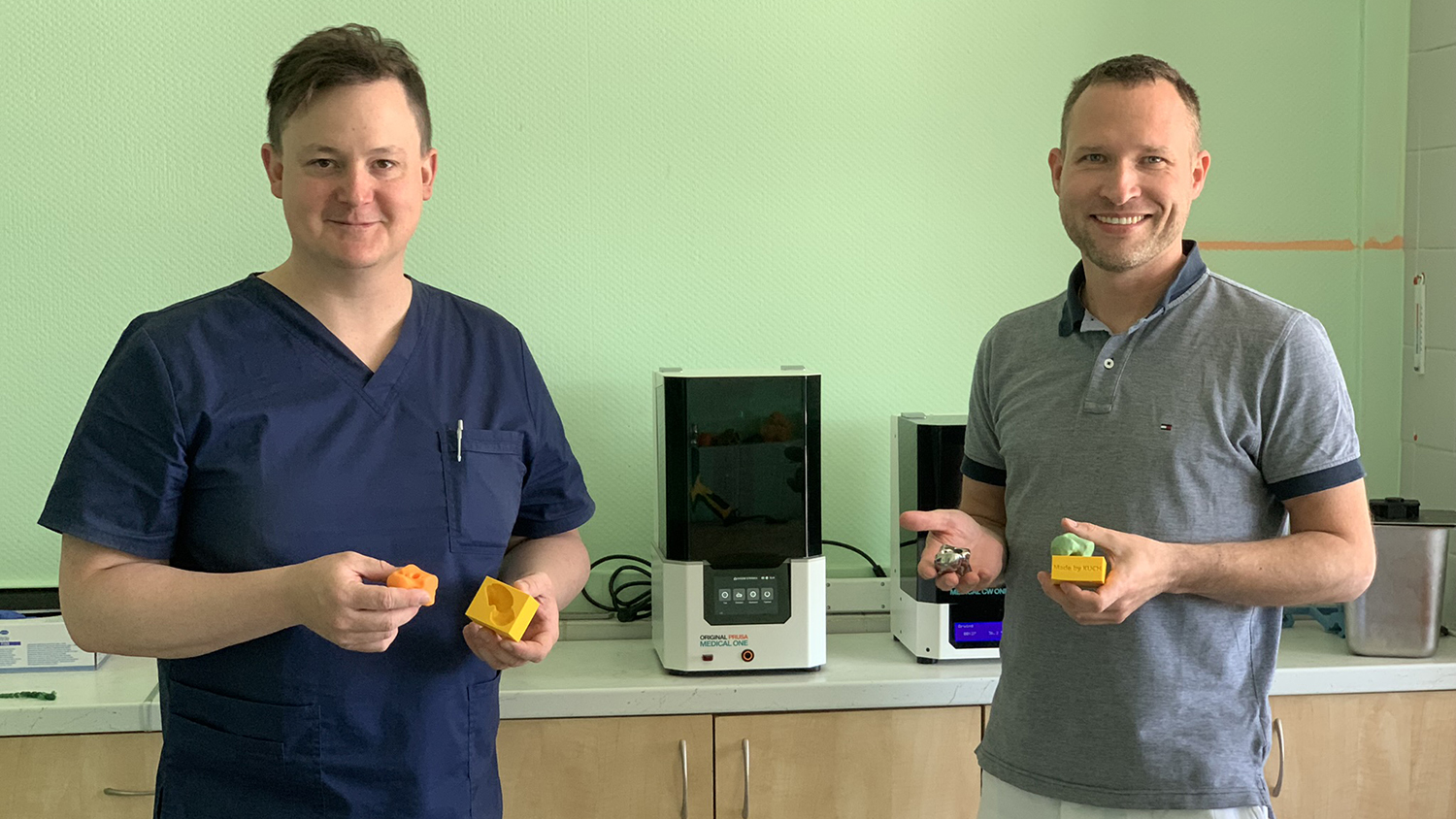 MUDr. Martin Chovanec and Assoc. Prof. Milan Krtička, MD, PhD.
"The talus bone is largely covered with cartilage, has a poor blood supply, and has seven ligamentous structures and no muscle attached to it, so it's a problem to fix. If you put it back, there's a risk that the bone will die because of poor blood supply. If it doesn't fit exactly into the joint, the joint won't move anymore because of arthritis, which not only causes pain for the patient but also prevents him from moving," explains the head of the Trauma Surgery Department at the Brno University Hospital, Assoc. Prof. Milan Krtička, MD, PhD.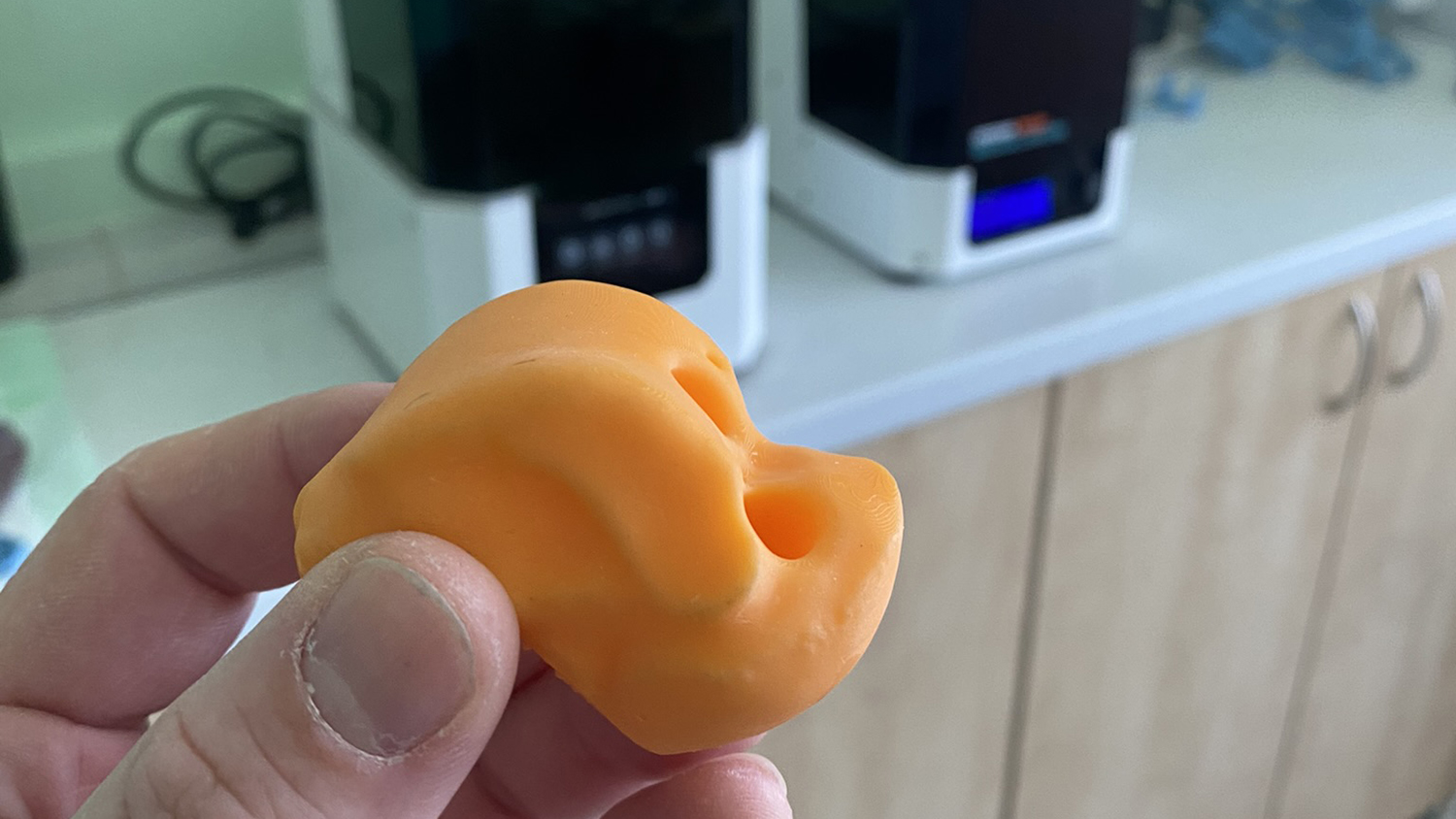 3D-printed talus bone using the SLA printer Original Prusa Medical One
The operation performed at the University Hospital in Brno represents a breakthrough in orthopedics and traumatology, as previously such injuries would have required permanent immobilization of the joint, which would have negatively affected the patient's gait and limited his or her everyday life.
Proceed with caution
After the first examinations, doctors discovered that part of the damaged talus bone was missing. It had to be replaced. Using CT, doctors took images of the other leg and used mirror rotation to create a template for the bone model. They then created a temporary replacement, a cement spacer impregnated with antibiotics. This not only allowed for thorough wound disinfection but also served as a filler and allowed the patient to practice moving his leg to prevent limited movement and tissue stiffening. This is where 3D printing came into play for the first time – doctors printed the mold for the cement spacer using an Original Prusa MK3S+ and Prusament filament.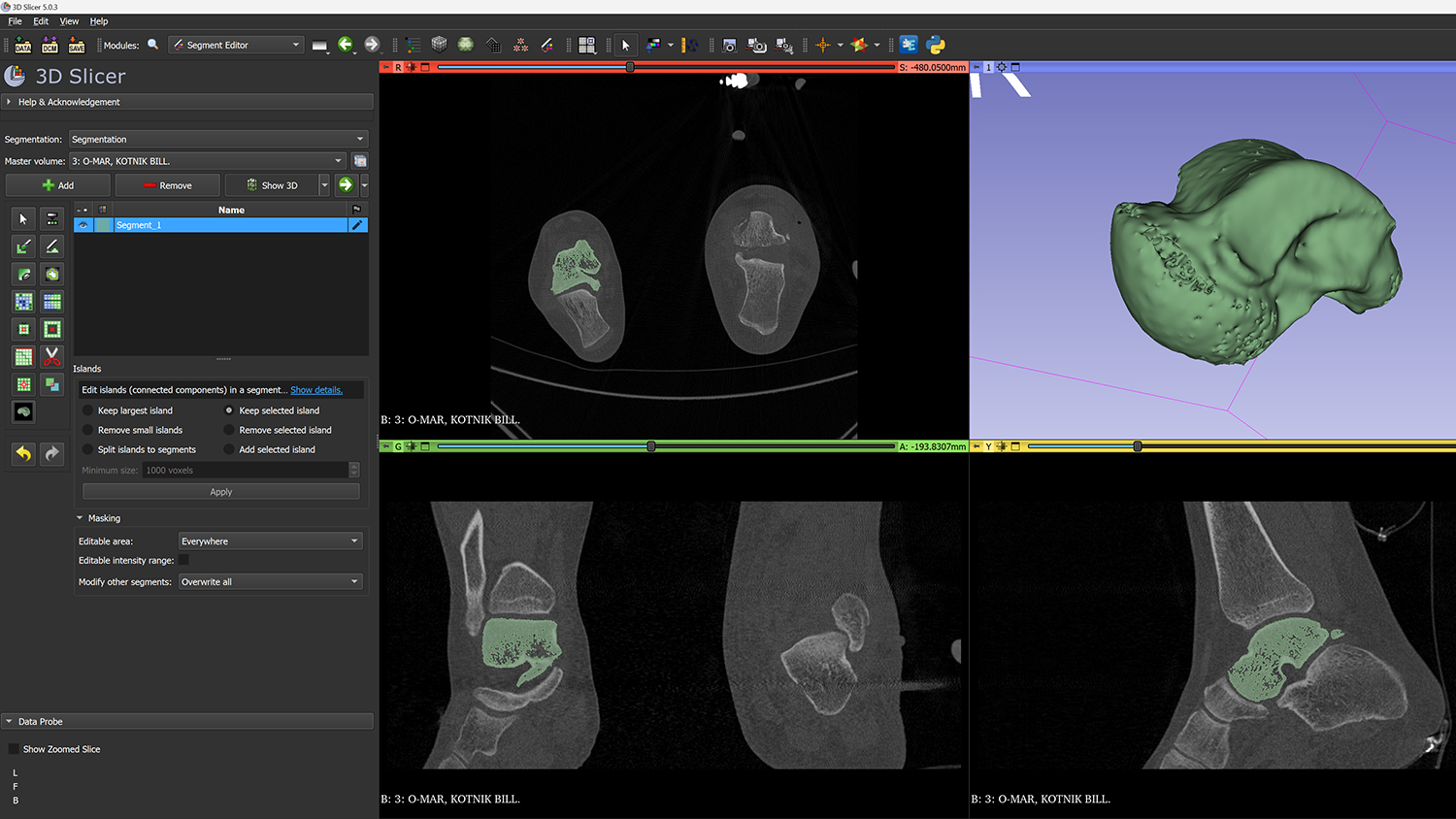 3D segmentation performed in 3D Slicer software
Custom bone fabrication
It was decided that Mr. Ondráček would receive a new talus bone – a titanium bone printed on a special 3D printer. The actual procedure and production of a custom-made implant to replace a patient's bone is not routine and must be planned weeks in advance. It took the doctors over a month to prepare for such a unique operation. Creating a custom bone is not a problem thanks to CT scans. However, the scans do not show, for example, cartilage and other soft tissues that should not come into direct contact with titanium (a carbon insert is used).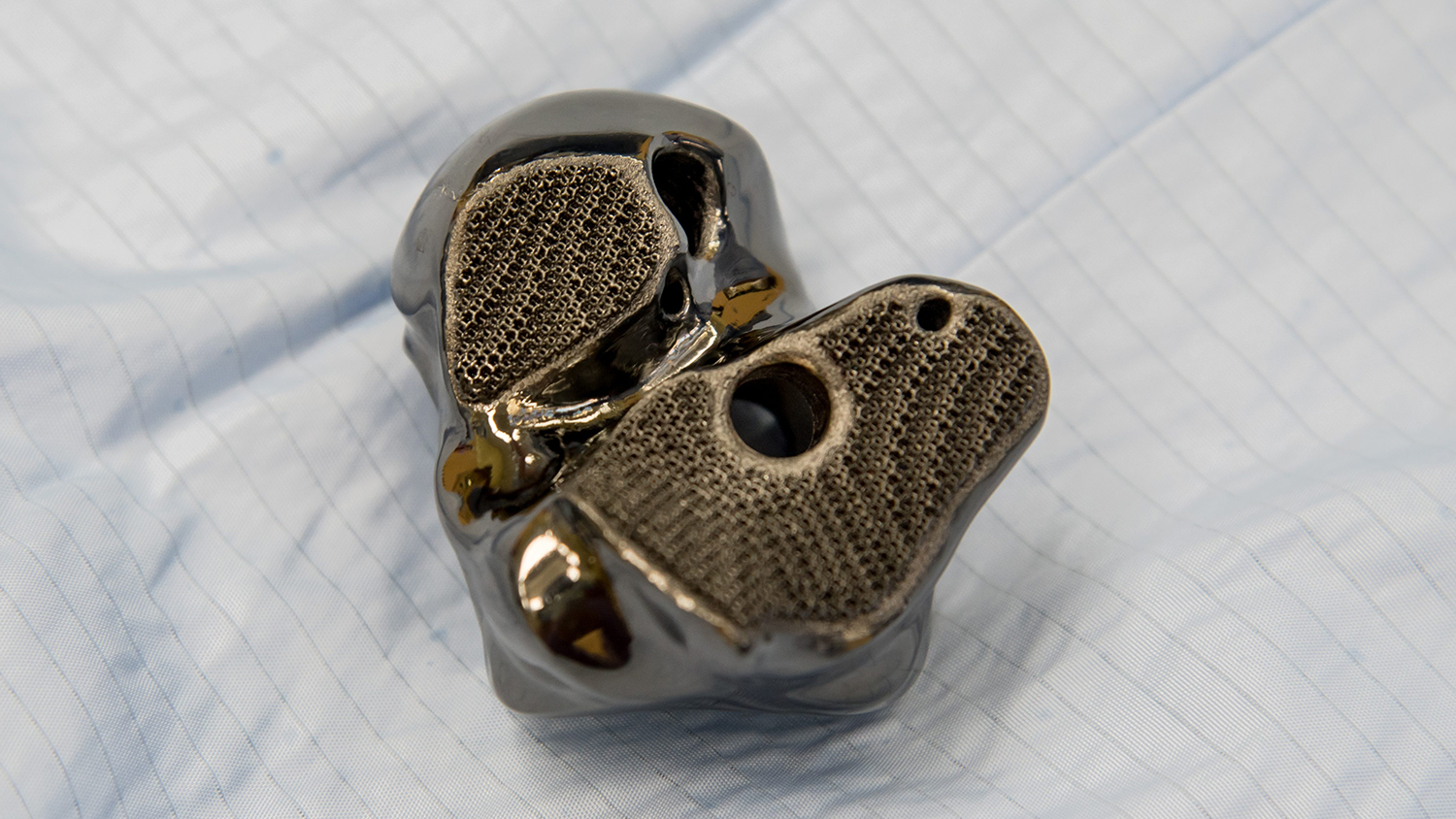 3D-printed titanium bone implant
In this case, there are no universal dimension tables or textbook data – it has to be measured precisely and individually. The team of Assoc. Prof. Milan Krtička, MD, Ph.D., therefore joined forces with Masaryk University and the Institute of Anatomy.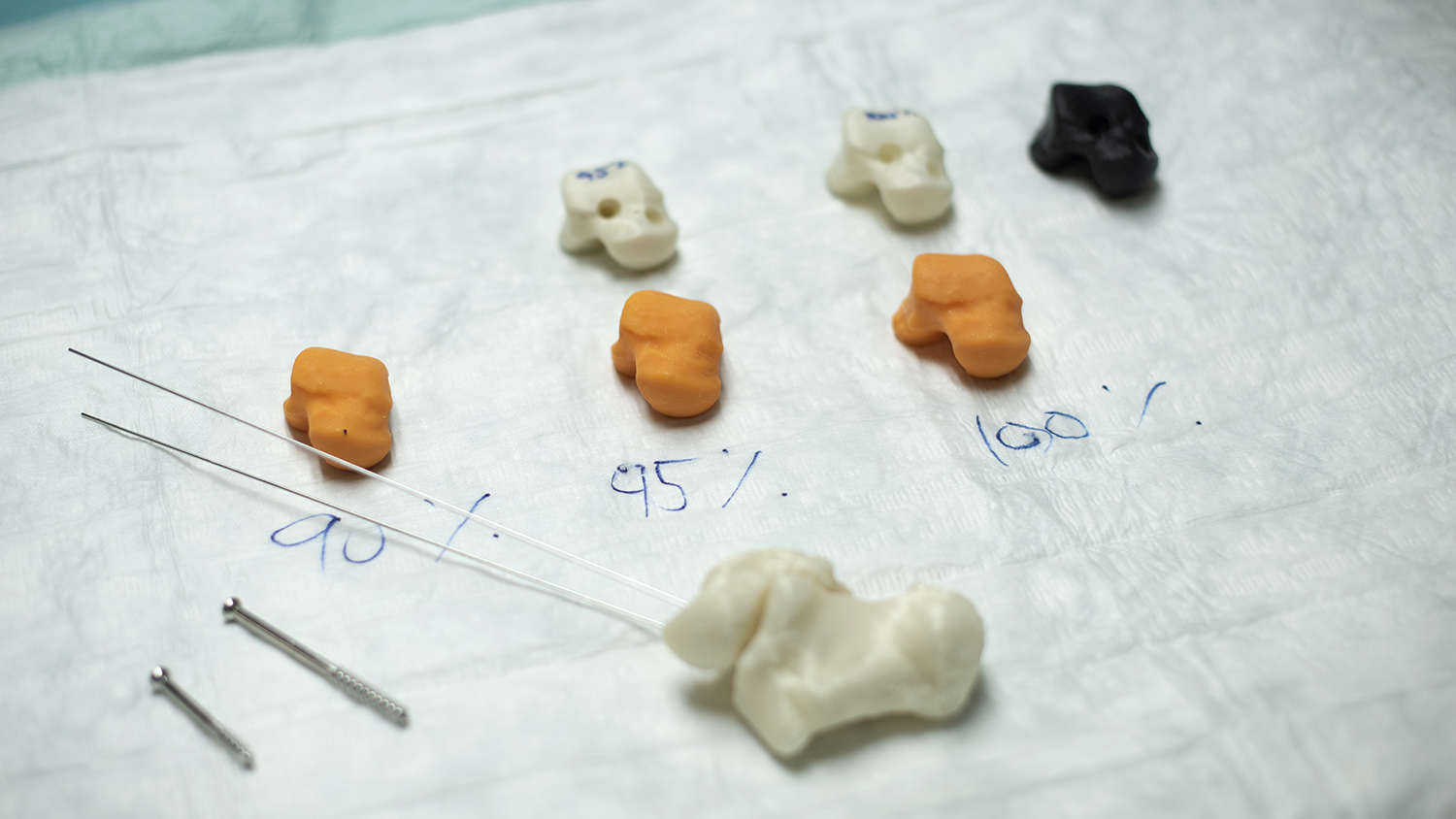 Together with other experts, they used 3D-printed plastic models in the dissection room to determine the exact size of the implant and obtain the necessary data. "We also tested the mechanical properties of the implant, where to insert the fixation screws, and how to create the entire implant," says Krtička, whose team did not underestimate the preparation and performed the entire operation as a dry run. With success.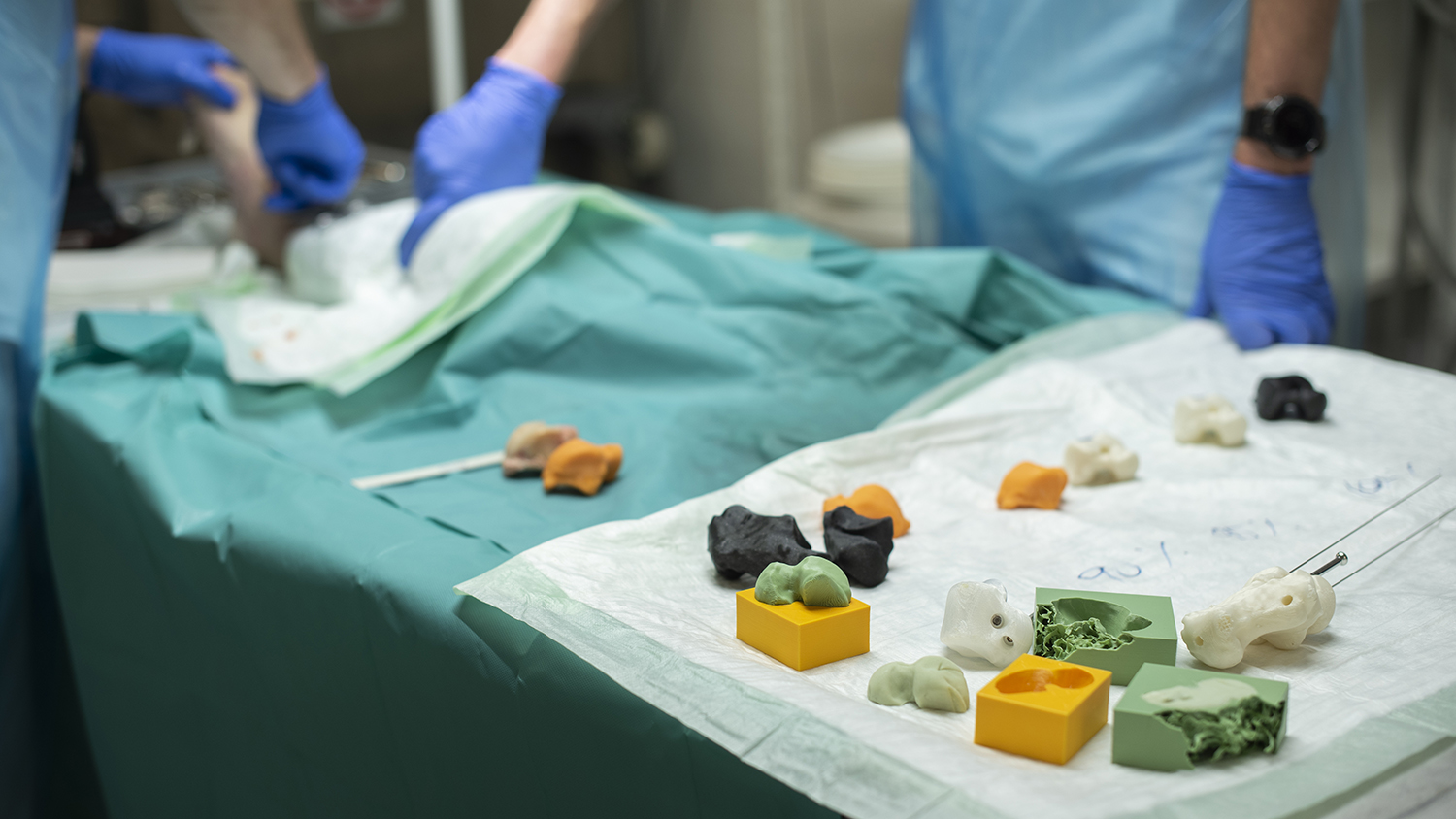 3D-printed plastic models in the dissection room
In July 2022, Mr. Ondráček received a new talus bone and, thanks to rehabilitation, can now walk on his own. And, most importantly, without pain.
A breakthrough in the use of 3D printing
The unique operation will soon be recorded in European medical literature. The team led by Assoc. Prof. Milan Krtička, MD, Ph.D., is preparing a detailed description of the surgery and providing instructions on how to make a custom spacer. This is a huge, perhaps even revolutionary change in the field of medicine. The use of 3D printing opens up new possibilities and treatment methods for various injuries. After all, the University Hospital in Brno has been using it for a long time and has big plans and ambitions for the future. In cooperation with Prusa Research, an application center for 3D printing in medicine will be established.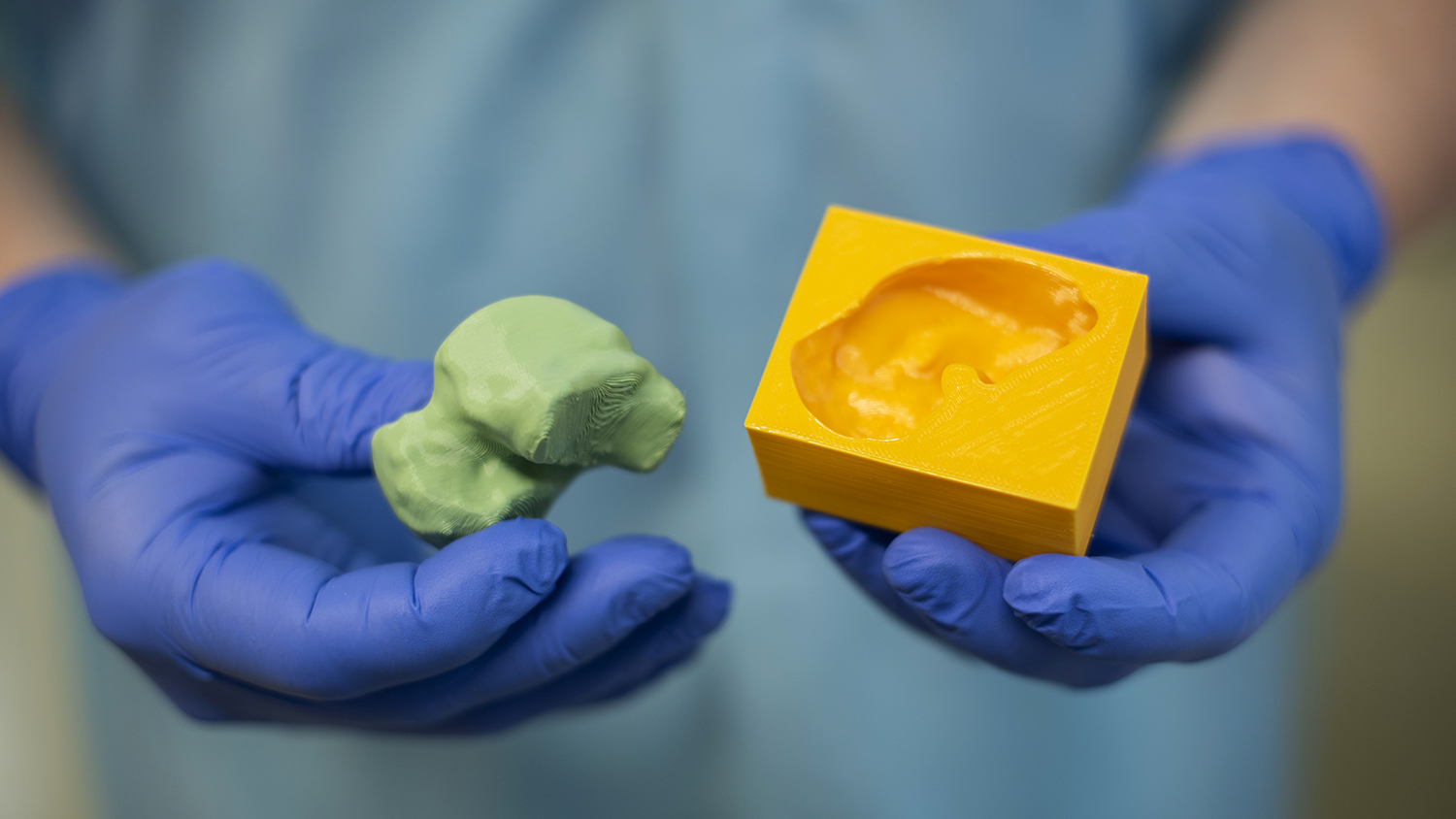 Prototype of 3D-printed cement spacer mold

Whether it's shaping custom titanium plates for traumatology or preparing for cardiovascular surgery, printed anatomical models from the Original Prusa MK3S+ and Original Prusa Medical One save patients surgery time and bring significant savings to insurance companies.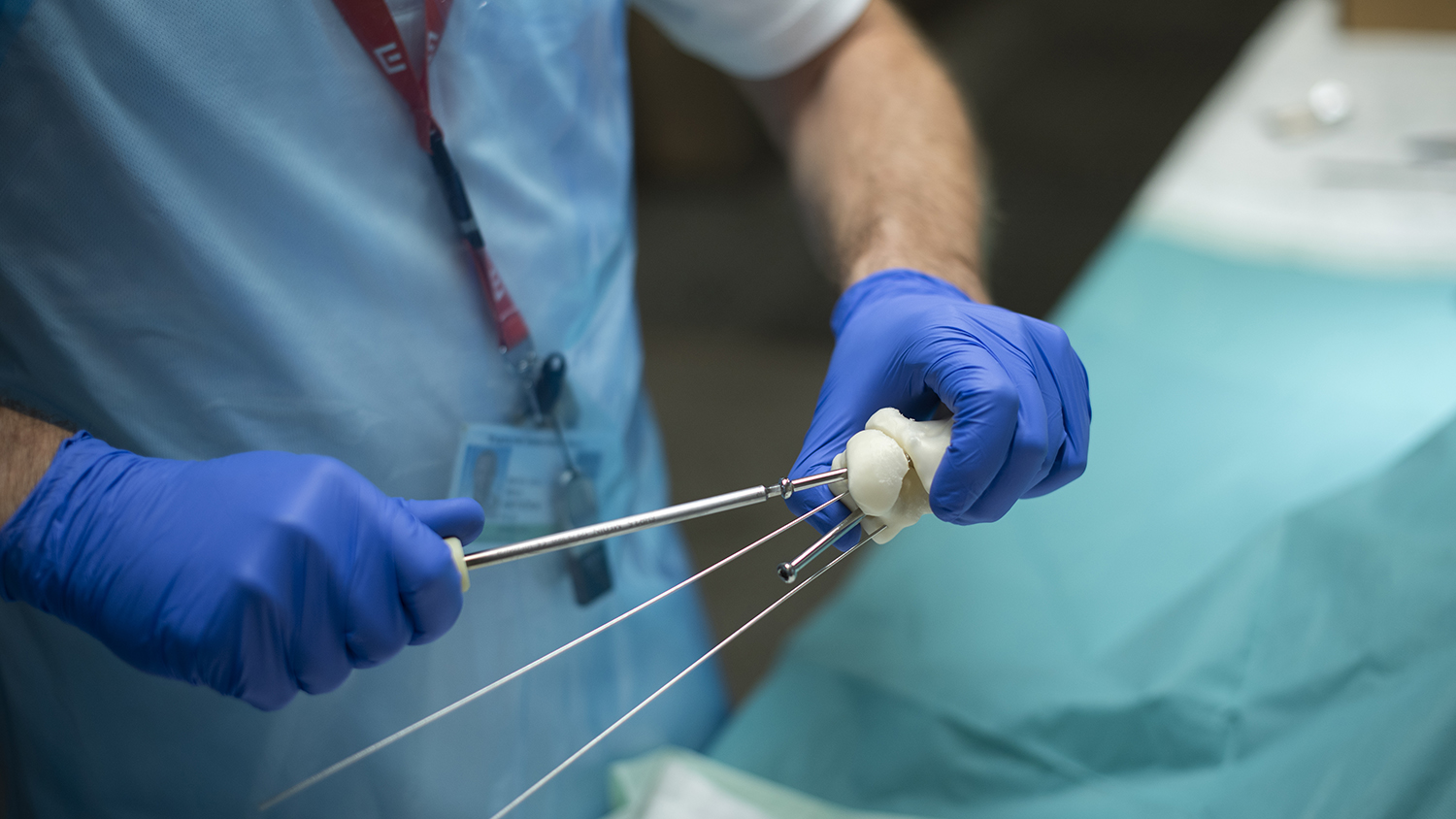 But as Prusa Research likes to say, this is just the beginning. What will your hospital do with 3D printing?
Website: fnbrno.cz