I'm sure all of you met at least one outstanding teacher during your studies that inspired you and influenced your future career decisions. The work that teachers do is invaluable, and, at least in my opinion, getting the next generation excited about science and technology is one of the most important things we can do.
I believe that most teachers are open to modern technologies, but with their daily workload, it may be difficult to learn everything new on their own. The equipment is often bought just so it can collect dust on a shelf. That is why we decided to create a platform that will allow teachers to share their projects with each other, consult problems and solve them. Say hi to Prusa Education!
BACK TO SCHOOL PROMO
MK3S+ bundle with 4 spools of Prusament, Academy courses for everyone!
Starting today and ending September 7th (while supplies last), we're running a special promotion. We'll add 4 Prusament spools to every Original Prusa i3 MK3S+ 3D printer (assembled printer and kit) completely for free: PLA Prusa Galaxy Black, PLA Galaxy Purple, PETG Jet Black, and PETG Prusa Orange. The shipping costs for this package will be higher due to the weight, so this is why we decided to compensate for it: we will cover 50 % of the increase. In total, when counting the bundled silver PLA filament, you'll get 5 kg of filament with every new printer. If you have unshipped MK3S+ in your order, you can edit the order (remove the printer – don't confirm changes yet – then add it back and confirm changes) to get the free filament. If your order is locked for editing, contact our support team and we will make the change on our side.
Besides that, we will add free access to Prusa Academy course (3D Printing and Modeling for Beginners) to every printer order – not only MK3S+ (assembled and kit), but also MINI+.
Please note that Back to school bundle is intended for end customers, not resellers and we reserve the right to cancel excessive orders.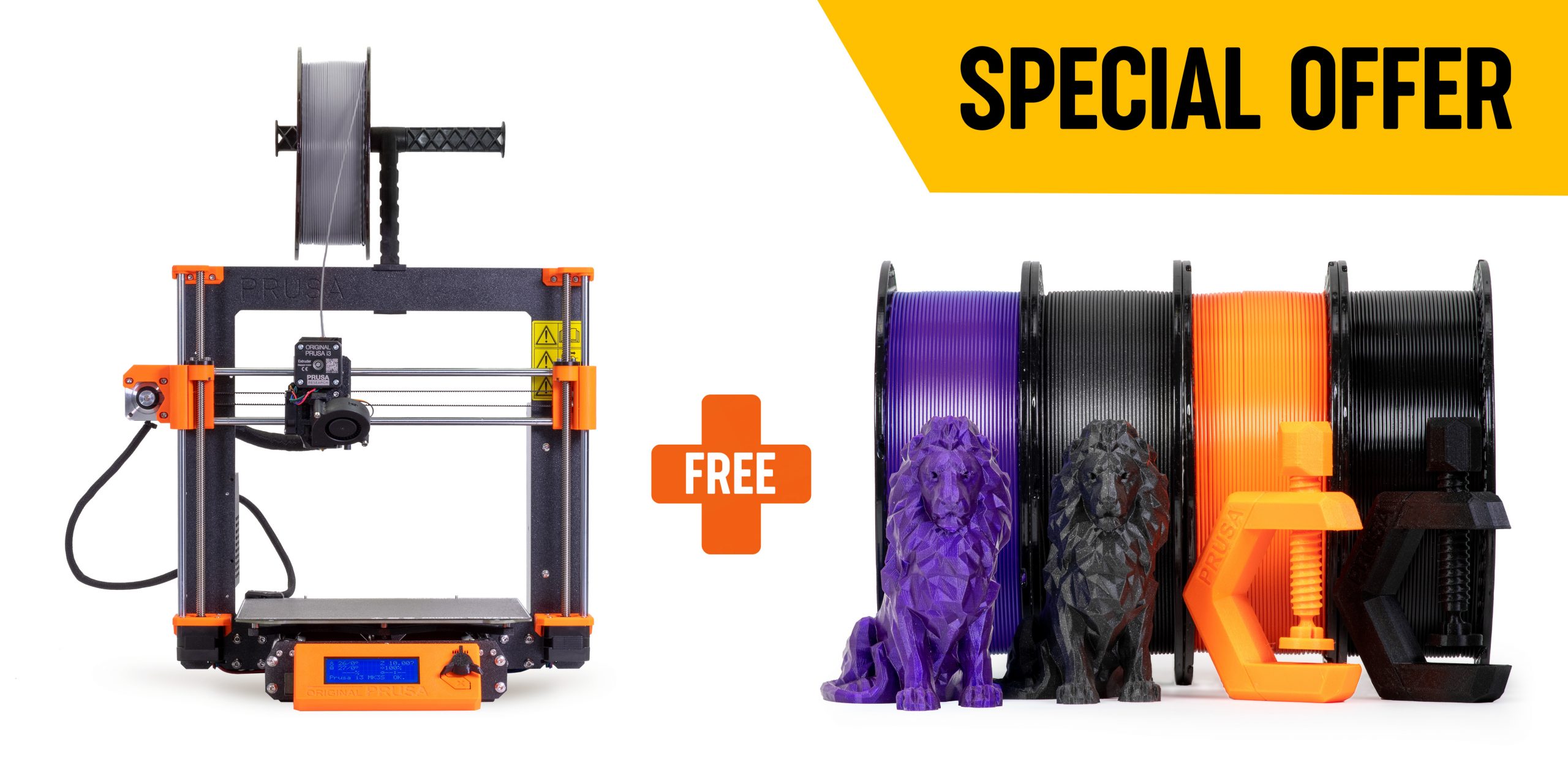 The Prusa Education program
It's been exactly 2 years since we launched a dedicated program for schools and educational institutions here in the Czech Republic. Every school (from kindergartens to universities) can apply to get a 3D printer from us. There are no strings attached, the only condition is that they have to create an educational project and share it with other schools. I expected that this would pique the interest of many schools, but I didn't expect just how many it would be. As soon as we launched the program, the registrations started pouring in by hundreds.
Right now, over 1800 schools, children and youth centers, libraries, and other institutions across the Czech Republic have joined the program, with 1200+ already receiving an Original Prusa printer. All approved projects are now on Printables.com accessible for all Prusa Education members. And you can find over 15,000 Original Prusa printers in educational institutions around the world, including prestigious universities such as MIT, Oxford, Stanford, Cambridge, Harvard, Caltech, ETH Zurich, Georgia Tech and many others.
Register and get an instant discount and access to education projects on Printables.com!
Now, any educational institution in the world can register for the Prusa Education program. As soon as your application is verified, you will get a 5% educational discount on our printers. Not only that, but we will be running regular contests in various countries and states, where your school can win a free Original Prusa 3D printer simply by designing a 3D printable project. You will also receive free access to the Prusa Academy course "3D Printing and Modeling for Beginners". And you will get access to all the educational projects uploaded to Printables.com.
Educational projects on Printables.com
Arguably the most important thing for schools is not the printers themselves, but the actual educational content that can be performed with them. And that's why we're presenting our database of educational projects. Every project belongs to a specific field/category and has a target group defined by the student's age, rather than a country-specific class year. The project includes detailed instructions about how to lead the class as well as any necessary equipment or skills and the time schedule. All the projects are hosted on Printables.com, in a completely separate section from the rest of the 3D models.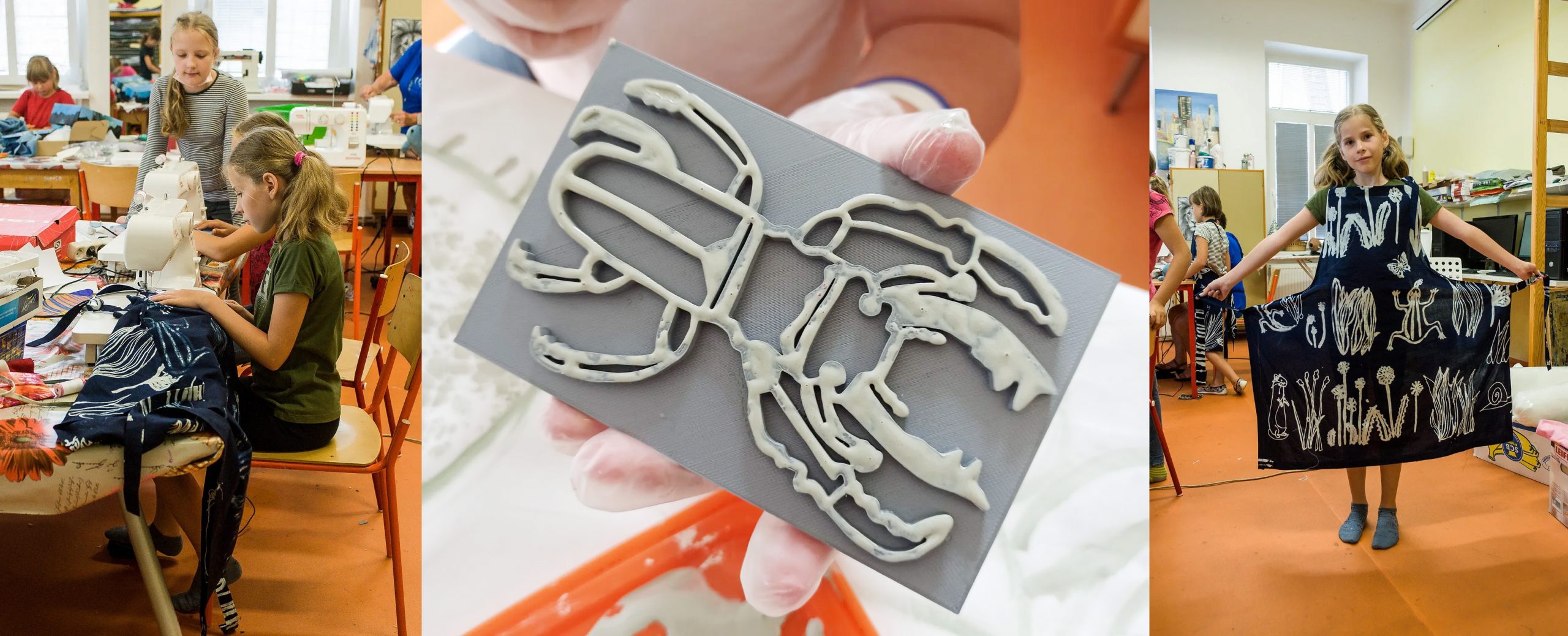 The projects that students and teachers came up with blew my mind – and new ones keep pouring in! We have a project where students design their own bridges and test their strength, a project where students design blueprints and create clothes with them, and a fully printable molecular model with magnets for organic chemistry lessons.
This database is normally only accessible to schools in the Prusa Education program, but we decided to unlock 25 projects for everyone! You don't even need an account, so feel free to browse them and download the files.
Once you're in the program, you will be able to contribute and publish your own educational projects. As other schools download your project, you will collect Prusameters, which you can later exchange for free filament refills and other valuables.

Happy printing!