We love mechanics, all those gears, cranks, springs, and governors whizzing around just make us want to dive into a project and see how it all works. If these things excite you too, our newest contest is perfect for you. For this month's contest, we are challenging you all to create multipart moving mechanisms such as automata, engine models, hand-cranked machines, or other mechanical marvels.
Now that we are starting to go back out to events, we are looking for new models to show off in our booth. The mechanical models we have historically taken to events are always crowd pleasers and we would love to add new models to the collection. This is a great chance to have some of your work travel around the world with us helping to demonstrate the power of 3D printing.
Here are a some existing examples on Printables to help inspire you.
| | |
| --- | --- |
| Shark Attack | Balloon Powered Radial Engine |
| Mechanical Iris – Print In Place | Radial Engine Model |
| Kontax 3D Printed Stirling Engine | Automata Bat Wings |
| TT Furious Tourbillon | Ferris Wheel |
All entries for this contest must have multiple parts (we will make exceptions for print-in-place models) and must include some kind of mechanical movement. We know that items like springs, metal axels, screws, and bearings will be unavoidable for some designs, but we would like to see the entries be as close to completely printable as possible, everyone hates buying a huge pack of screws just to use 2 for a project. For this competition, we are going to be looking at aesthetics more than function. A moving sculpture is more interesting to us here than a very bland-looking mechanical machine with a job.
Prizes
Our first-place winner will receive a brand new Original Prusa i3 MK3S+ Kit.
The second-place winner will receive 3 spools of PLA or PETG Prusament.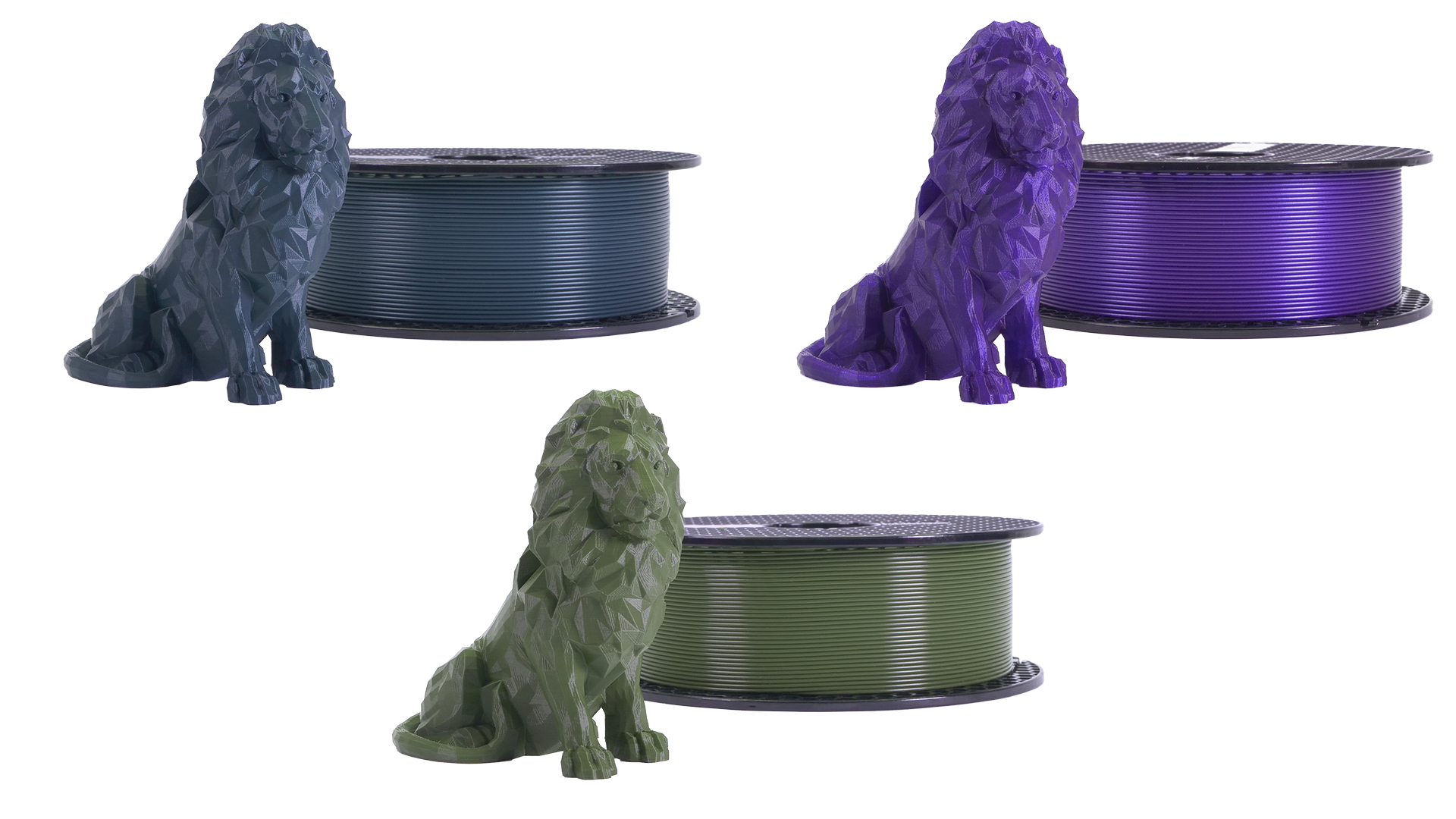 Third place will win a 2 spools of PLA or PETG Prusament too!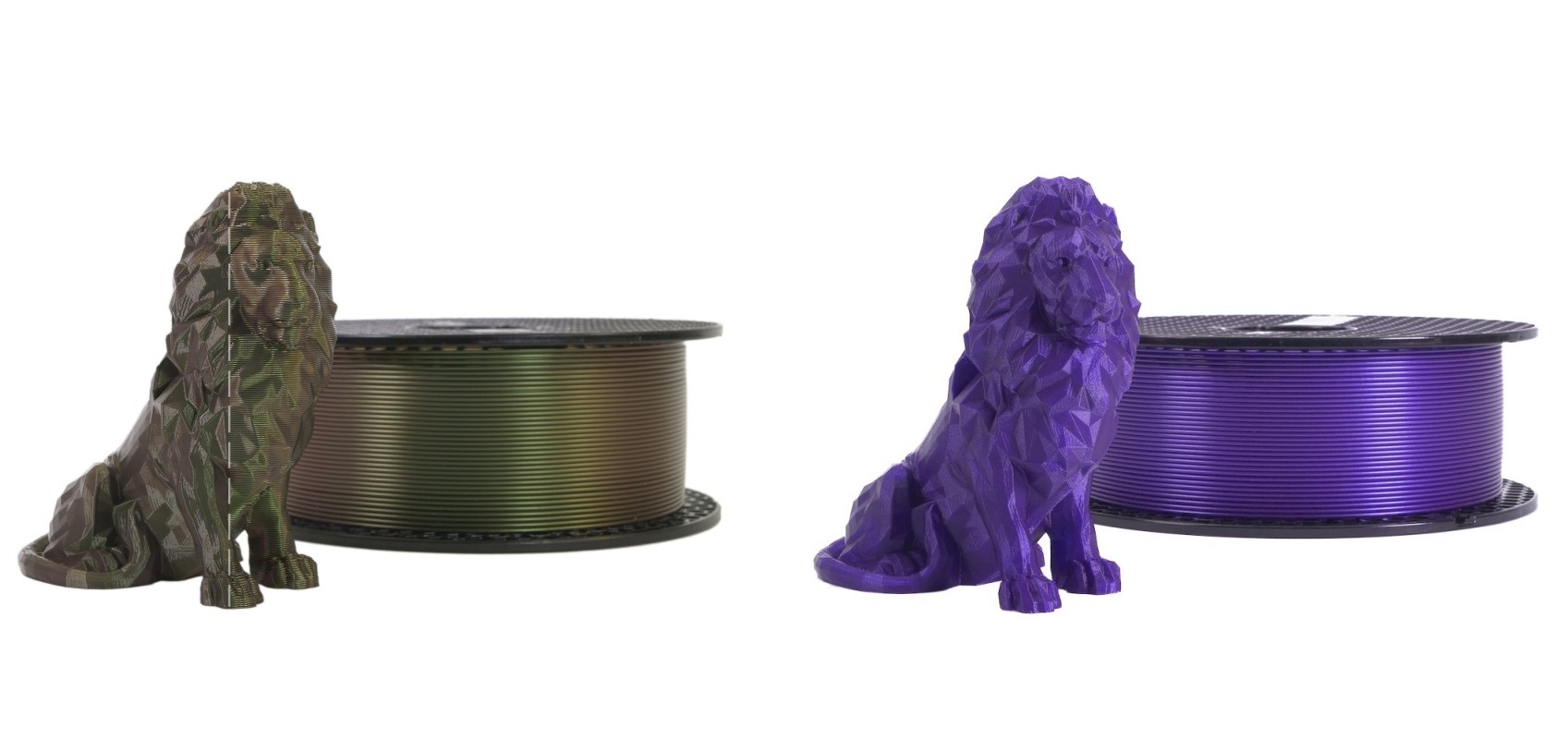 You all have a chance to help award some prizes too. We want to see your makes of these designs and the five entries with the most makes (who are not also main prize winners) will each receive 300 Prusameters good for filament and other awesome prizes.
Judging Criteria
Overall quality of the model.
Mechanics – All entries for this contest must have multiple parts (we will make exceptions for print-in-place models) and must include some kind of mechanical movement.
Printability – Whether the model has an optimal orientation, whether it is divided into multiple parts so it can be printed more easily (without supports) etc.
Originality – If you create something truly unique, it will be rated better than a slightly altered existing model.
Popularity – Share your model to increase its popularity, and prove that users appreciate such a model.
Your other works – In case we can't decide between two favorite designs, we often check your other models to see what you can do.
Assembly instructions – If your model consists of multiple parts, we check how easy it is to assemble the final product.
Photo quality – Well-lit, in focus, and clear photos help show off your work and help us pick the best designs.
How to participate?
It's easy to participate in this competition. Just follow these simple instructions.
Design and create a model or improve an already existing one ("remix") so that the result fits the theme of this contest. The model has to be printable on an FFF/FDM or SLA 3D printer (any manufacturer and model). This also means that you don't need to own a 3D printer to participate. When creating the model, keep in mind the pros and cons of various types of 3D printing technologies and what can and can't be actually done.
Upload the model to Printables.com and make sure it contains:

Model in .3MF or .STL file format (print files are optional)
Photo or render of the model (ideally both)
Model description

Add the model to the contest. You will find the new competition button just bellow the download button on the print's page after you publish your print. Click the Compete medal and select the "Mechanical Marvels" contest. After that, your print will be shown on the contest page and you will be in the running.
Of course, you can share your model on social networks (Facebook, Instagram, Twitter, Pinterest,…), and don't forget to add @printablescom. This can help increase the popularity of the model.
Terms and conditions
The contest runs from August 29th, 2022 to October 15th, 2022.
You can submit any number of models (unique) to the competition and increase your chances of winning.
Models submitted to the contest must be new models that have been uploaded after the contest has started.
The model must contain at least one printed part.
By entering the contest, you agree to keep your model posted to Printables.com for a minimum of one year. The Prusa team reserves the right to repost your design if it is removed before the end of that year.
You must be the original creator of the model you upload, please no reposting other people's models from other sites.
We reserve the right to terminate the competition or change the conditions of the competition at any time. In case of violation of the terms and conditions or attempted fraud, the competitor will be disqualified.
Submitting entries that do not fit the contest criteria will result in disqualification and repeated offenses may disqualify you from future contests.
Results are at the judge's discretion and all results are final.