Fashion is all around us, turn on your TV and you see celebrities walking the red carpet. Stand in line at the grocery store and you are surrounded by models staring back at you from the covers of magazines. Our counter cultures often define themselves partly with fashion – from hip hop to punks, jocks to goths. Great fashion designers are household names whose work is often seen as status symbols. Of course, makers are happy to dip their toes into everything and fashion is no exception with maker fashion shows being held around the world. Our most recent contest was a chance for us to bring this drive to look good to our little neighborhood of PrusaPrinters.
This contest brought a new prize for our winners, not one but two Original Prusa MINI+ 3D printers.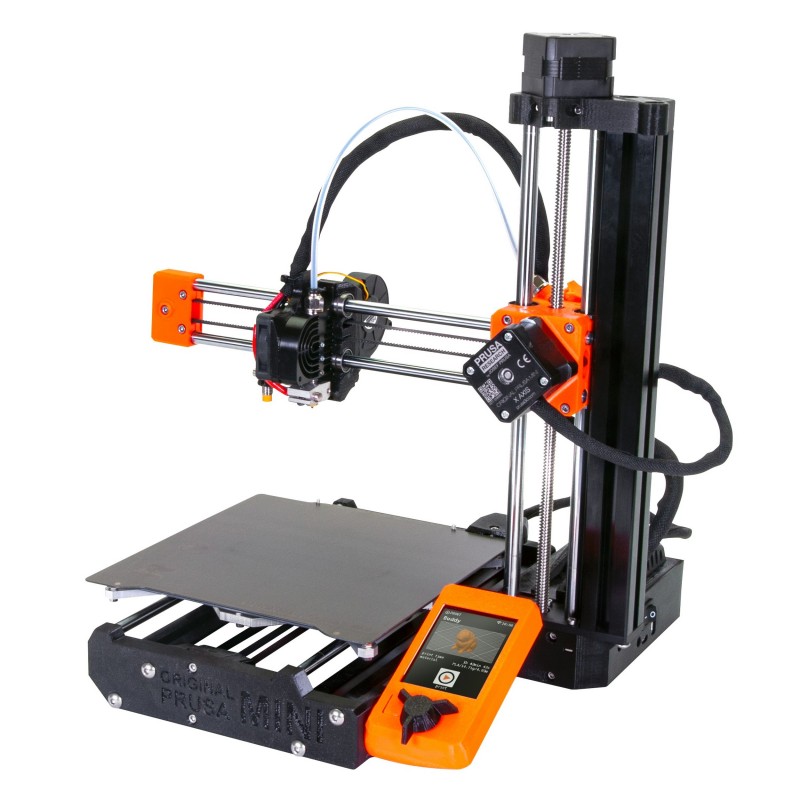 We had
351 entries in this contest
making the judging an exceedingly difficult job. We went a few rounds back and forth until we were happy with all our favorites being represented. Only one design had no question where it should be on the list, right at the top…
Prize: Original Prusa MINI+
This beautiful and elegant take on the technique created by David Shorey (@shoreydesigns) perfectly shows the potential of 3D printed jewelry to be more than just a gimmick. This design is printed just a couple of layers high then paused so fabric can be stretched across the build surface before resuming the print. The fabric binds the individual items together while staying flexible allowing the finished piece to conform to the body. The geometric shapes Billie features in this model bring a modern feel to the piece while harkening back to cut gems used in opulent traditional jewelry.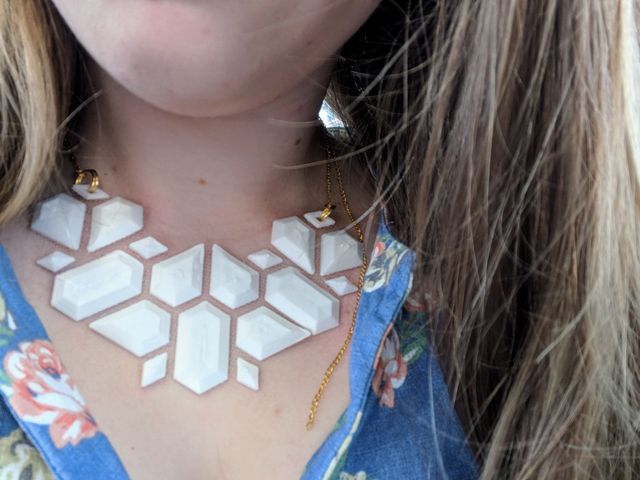 Prize: Original Prusa MINI+
Picture this, you've been invited to be the best man at your friend's wedding. He's a great guy but we all know he can be a bit of a train wreck at times. The wedding is at a beautiful hotel but in a remote location and now that your buddy has finally sobered up from the party you and his closest friends threw the night before, he is getting dressed. Of course, in classic form he's forgotten his shirt's collar stays, his cufflinks, and he's managed to rip a button off of his shirt while putting it on in his current state. He's in a panic and you reach into your pocket, open your wallet and rescue the day with the Emergency Debonair Card. Cufflinks, collar stays, and a couple extra buttons all mounted in a wallet sized 3D printed card. If I had one critique, the current card contains 4 cufflinks and 2 buttons, I would love to see those numbers flipped.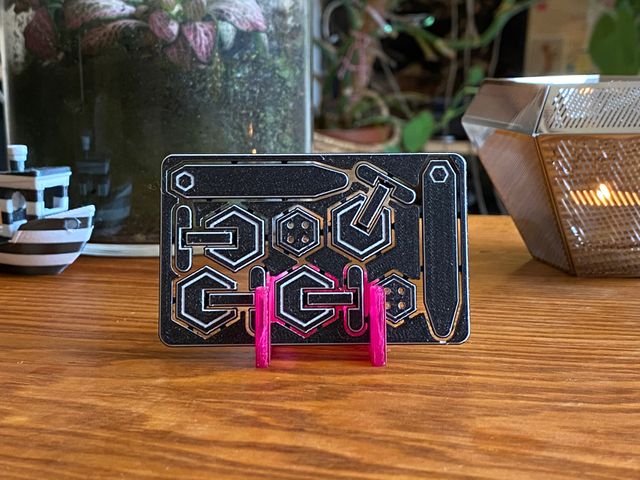 Prize: 3× Filament (Prusament) of own choice (PLA, PETG, ASA, or PCBlend)
When browsing through the selections to pick the winners my wife was joining me peeking over my shoulder at the entries. When we got to these Flower Earrings, she exclaimed "Print me those!". These earrings featuring a bouquet of tulips are fashioned in a design that brings to mind a stained glass window. The numerous colors are achievable by anyone as the whole piece can be printed with a single extruder printer utilizing color swaps. I would love to have the heights of those swaps listed in the print instructions, but I will love even more to see what's next from Francesca.
Prize: 2× Filament (Prusament) of own choice (PLA, PETG, or ASA)
This fun little purse takes advantage of the durability and flexibility of TPU/TPE filaments. The strap is created by individual links of printed flexible triangles looped into each other. This means the strap can easily be resized to fit comfortably to any owner. The semi rigid material also affords this design it's "Self Closing" title as it can be pulled open and will return closed when released. These perfect uses of these material properties and functional utility while still having style easily landed this design in all of our short lists and ultimately in its final spot in the competition.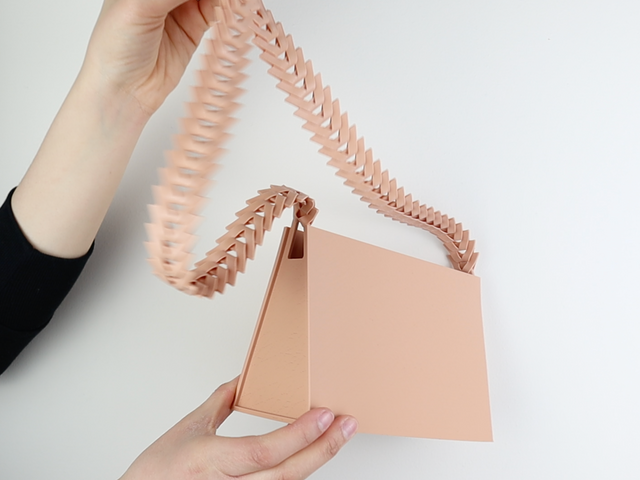 The rest of the winners were picked by all of you. Five authors with the highest likes count (apart from the main prize winners) earn our e-shop voucher worth USD 50, redeemable on any purchase.
3D Printed "Smart" Wallet

A simple slim wallet with a swing away top that reveals the cards and money clip contained within.

Illusionist locket

A beautiful recreation of this movie prop from the always impressive creator rayjizza.

Low-Poly Wallet for Credit Cards

Another slim wallet with a modern geometric pattern that is sure to draw interest whenever it emerges from your pocket.

Franco Keychain

This chain is designed to help keep you from losing your keys but who says function can't come hand in hand with style..

Watch Stand – No Support

When your watches are not adorning your wrist, it doesn't mean they can't still be shown off.
The team at Prusa Research would like to congratulate all the winners of this competition and thank everyone who created an entry. The success of this contest and those before shows the incredible creativity of this community and we look forward to seeing what you all bring to the table next time.
Happy printing!