Companies spend a lot of time and energy designing products, but despite that, they don't always hit the mark or sometimes we just want things our own way. Thankfully as Makers, we have the option to shape the things in our world into how we want them to be. This contest is your chance to show us the things in your life that you want to be a little different.
Contest theme: Upgrades, Modifications, and Accessories
We want to see you take existing products and customize them to your liking. We want to see you modify and accessorize your tools, furniture, and appliances in any way that you see fit. The key to this contest is that you are not creating something entirely new, you are adding to or altering an existing product. For example, we don't want to see you create a fully printable box for holding your 3D printer maintenance tools, instead we want to see you create an insert for an Ikea desktop organizer that better lays out the tools. We also get that sometimes it's hard to beat the original, to this point we will also accept spare or replacement parts as part of this contest too!
There are a couple special rules to this contest:
You must include the name of the product you are modifying in your print name or description.
If your modification permanently alters the product or would void a warranty, this needs to be noted in your post.
Please don't modify a product in a way that is unsafe.
If you need some inspiration, here are a few items users have already uploaded to PrusaPrinters to help get you in a creative headspace.
| | |
| --- | --- |
| Dishwasher Wheel (Samsung DD58) | IKEA ALEX Handle |
| PB Swiss Tools inbus set mount | Custom Mount for D'Addario Planet Waves Clip Free Guitar Tuner |
| Ceiling Amazon Echo Grommet Mount | AirTag Bike Mount / Reflector |
Prizes
Our first place winner will receive a brand new Original Prusa i3 MK3S+ Kit.

Second place will have a 5 spool assortment of Prusament PLA sent to them.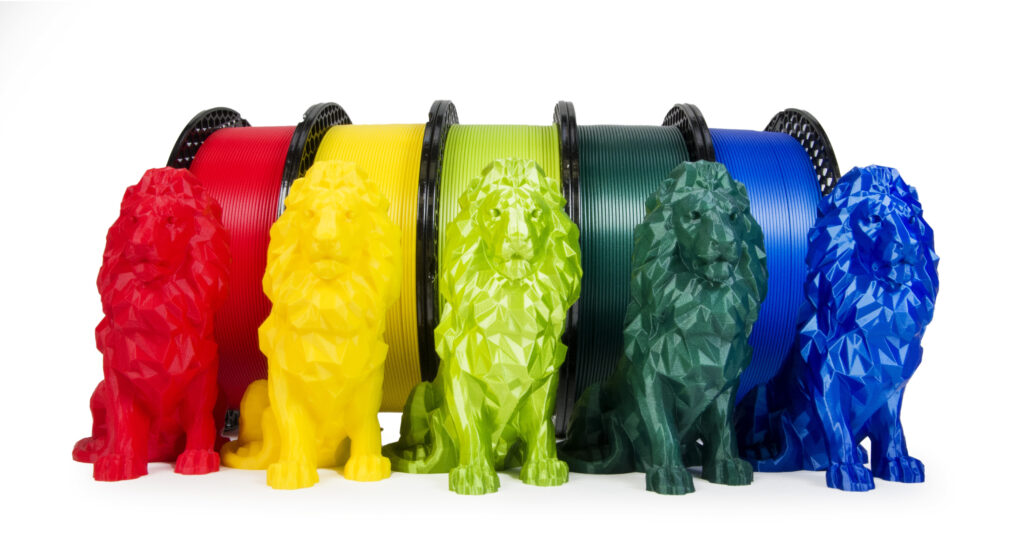 This time around, third will also receive a 5 spool assortment of Prusament PLA too!
In the past we would also have you vote for your favorites too by clicking the like button for contest entries and the top 5 entries with the most likes would receive a $50 voucher to our E-Shop. Recently though, we launched a new feature: Makes. Makes, allows you to post your printed copies of a design back to the original post showing off your filament choices, print settings, and overall print quality. So to help celebrate this launch we are going to give the E-Shop vouchers to the 5 entries that did not win another prize who have the most Makes.
Judging Criteria
Overall quality of the model.
Printability – whether the model has an optimal orientation, whether it is divided into multiple parts so it can be printed more easily (without supports) etc.
Originality – If you create something truly unique, it will be rated better than a slightly altered existing model.
Popularity – Share your model to increase its popularity, prove that users appreciate such a model.
Your other works – In case we can't decide between two favorite designs, we often check your other models to see what you can do.
Assembly instructions – if your model consists of multiple parts, we check how easy it is to assemble the final product.
How to participate?
It's easy to participate in this competition. Just follow these simple instructions.
Design and create a model or improve an already existing one ("remix") so that the result fits the theme of this contest. The model has to be printable on an FFF/FDM or SLA 3D printer (any manufacturer and model). This also means that you don't need to own a 3D printer in order to participate. When creating the model, keep in mind the pros and cons of various types of 3D printing technologies and what can and can't be actually done.
Upload the model to PrusaPrinters.org and make sure it contains:

Model in .3MF or .STL file format (print files are optional)
Photo or render of the model (ideally both)
The name of the product you are modifying in your print name or description
Model description

Add the model to the contest. You will find the new competition button next to your name on the print's page after you publish your print. Click the Compete medal and select the "Upgrades, Modifications, and Accessories" contest. After that your print will be shown on the contest page and you will be in the running.
Of course, you can share your model on social networks (Facebook, Instagram, Twitter, Pinterest,…) and don't forget to add the #PrusaPrinters hashtag. This can help increase the popularity of the model.
Terms and conditions
The contest runs from September 17th, 2021 to October 24th, 2021.
You can submit any number of models (unique) to the competition and increase your chances of winning.
Models submitted to the contest must be new models that have been uploaded after the contest has started.
The model must contain at least one printed part.
By entering the contest, you agree to keep your model posted to PrusaPrinters for a minimum of one year.
You must be the original creator of the model you upload, please no reposting other people's models from other sites.
We reserve the right to terminate the competition or change the conditions of the competition at any time. In case of violation of the terms and conditions or an attempted fraud, the competitor will be disqualified.