Our third PrusaPrinters.org designer contest attracted hundreds of designers with a total of 1.250 models. After the second contest, we secretly hoped to double the number of competing models. Well, actually, it quadrupled! The turnout was really beyond all expectations. Thanks to all contestants for so many useful practical models.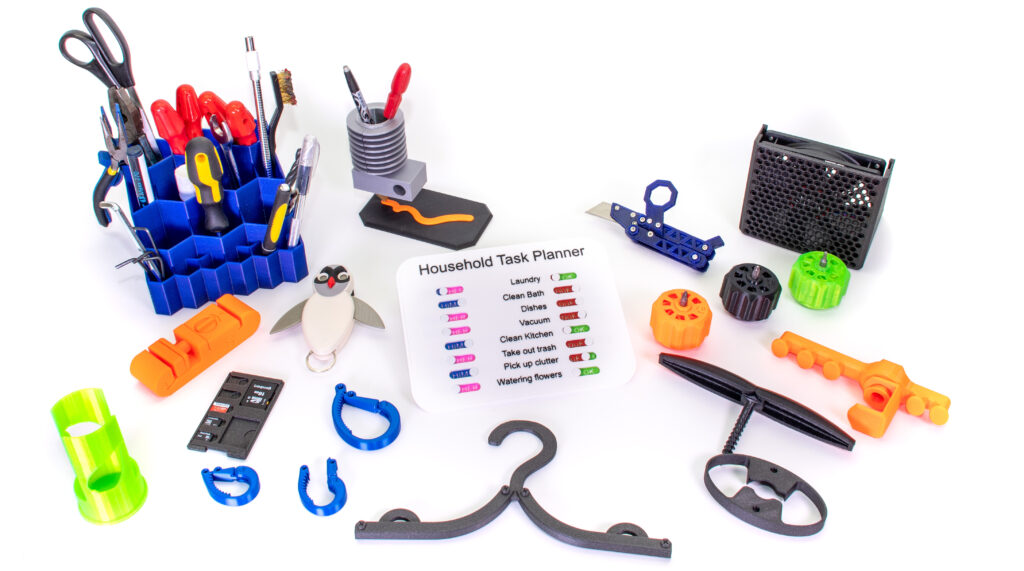 Picking winners wasn't that easy this time. In the nature of this category, we couldn't judge just the aesthetics, often we had to pause and really take a closer look, how this or that thing works and what is it good for.
We actually printed some of the models to try them out and make sure they work as intended. There was a pre-selection of about 100 best models for the Prusa Research jury. You can take a look if your model made it into this list. The jury then picked five best models. Besides the idea itself, we also evaluated the contribution as a whole (quality of photos, instructions, etc.) As a tiebreaker in some cases, we also considered other models in the author's portfolio. And here are the results: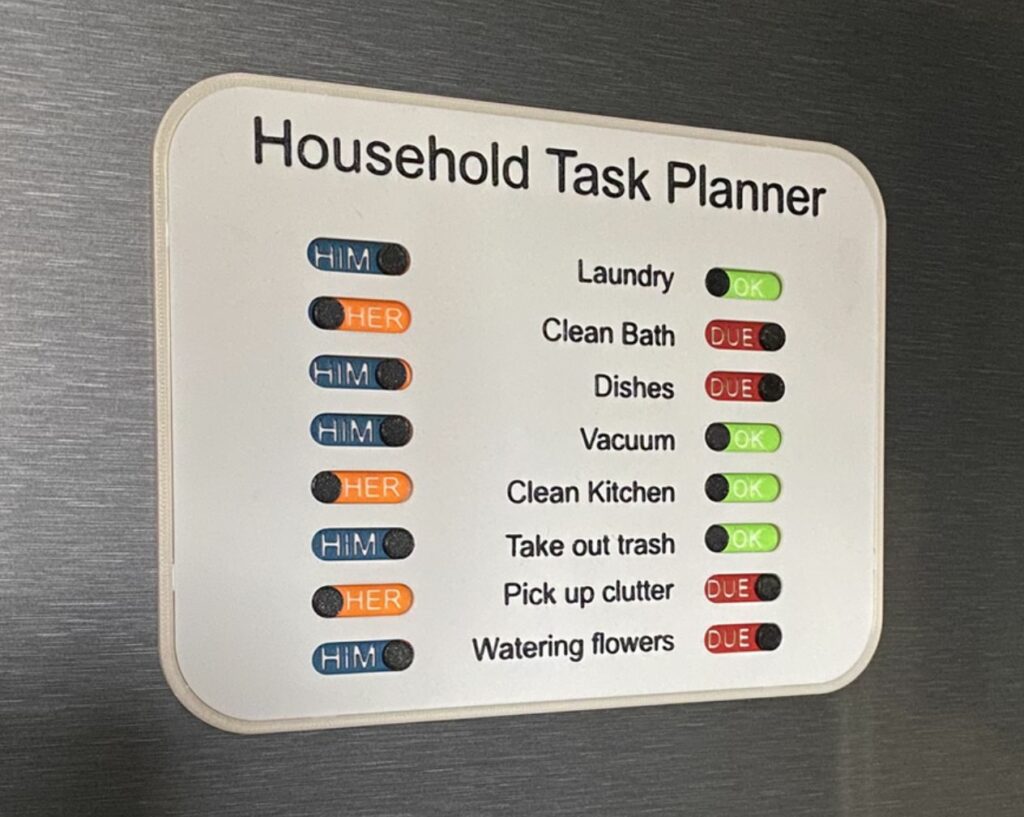 A runaway victory belongs to Nils Kal for his very clever household task planner. The author offers the source files as well, so you can adjust or translate all the individual tasks. If you do, please don't forget to upload your remix to PrusaPrinters.org! The winner gets our main prize, which is an Original Prusa i3 MK3S kit. Check out some of the other useful models of the same author, for example, a Hot End Pen Holder or a Foldable Travel Hanger. Thank you, Nils, and congratulations!
Response from Nils:

"Hey Ondřej,

I'm very happy and feel honored that you liked my model and I actually won the contest. I want to thank the whole prusa staff that you are making contests like this and give something back to the community. I also never regretted that I chose a Prusa as my first 3D printer, it's a very reliable and well-thought machine and it also feels like joining a family, the community is always being kind and creative and so is the Prusa staff, I'm looking forward what's to come in the future!
Again thanks to you Ondřej, Joe and the rest of the Prusa staff! Keep it up!"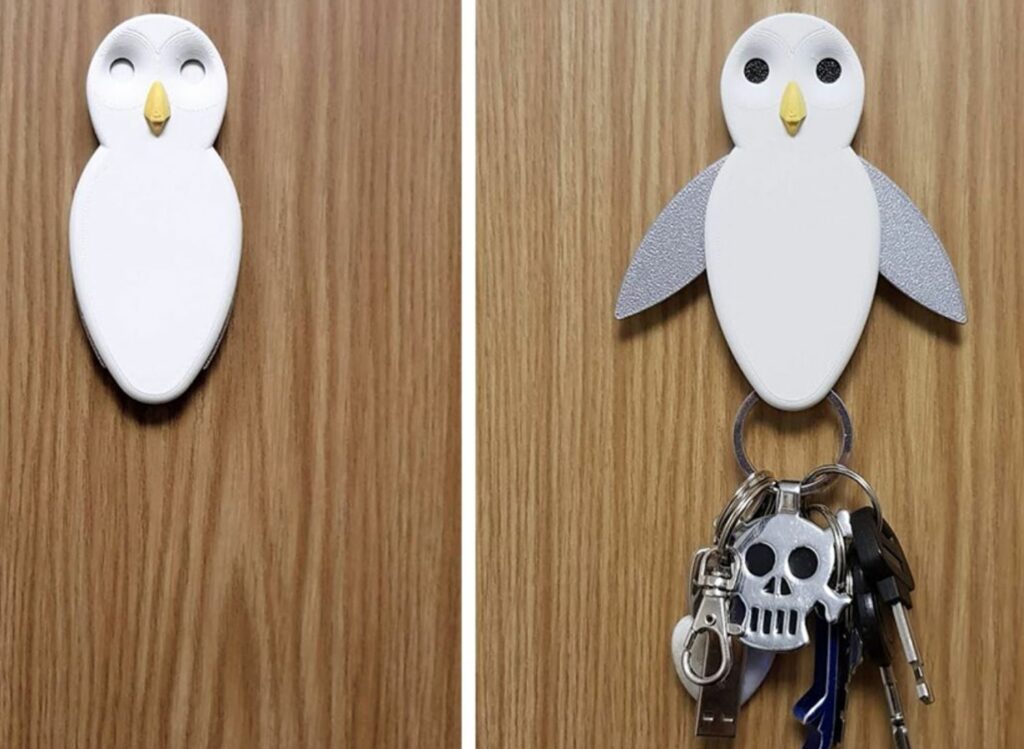 An elaborate keyholder in the form of a winking and wing-flapping penguin is an excellent addition to your household. Mechanically it's well-thought-out, parts fit perfectly, no glue is needed. The model could be made either multicolor with the Multi Material upgrade or as a standard single color print. The author gets a voucher for our e-shop worth $150 including free shipping.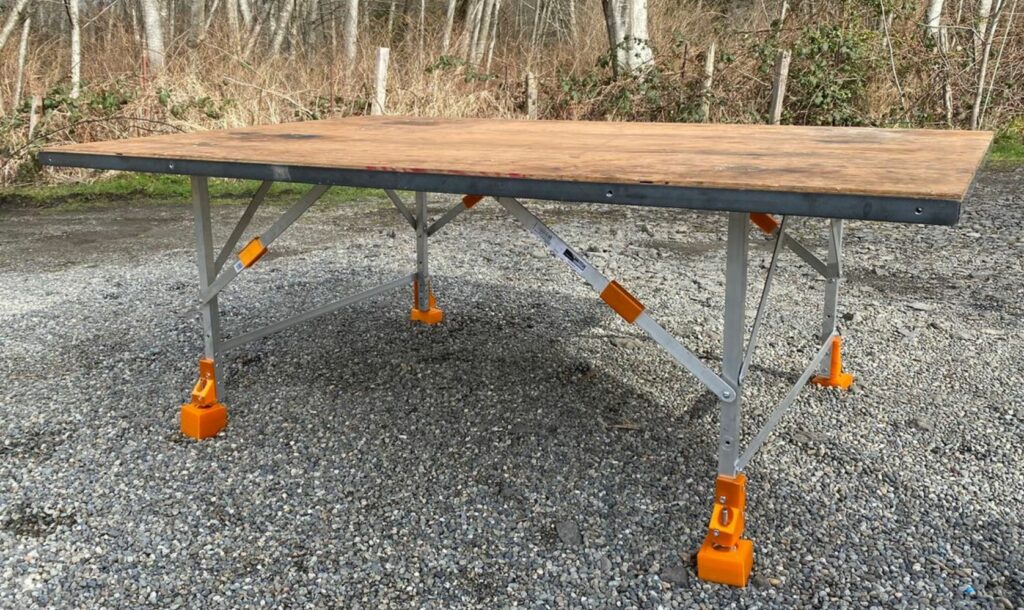 Who says the 3D printer is only good for toys and some frail miniatures? Here you can see a pretty heavy-duty practical stuff! Even though all the fittings are mechanically stressed, they do their job just fine. And even if they break, you can always quickly print them anew, perhaps even stronger or otherwise enhanced. The author gets a voucher for our e-shop worth $100 including free shipping.
All main prizes are distributed, so our official announcement could be over now… However, picking the best ones was such a hard task that we decided to acknowledge more of the competing models. Each of the following five authors gets two spools of Prusament of his own choosing.
There is one more special prize which we would like to give to djedje_zr7. We offer a 50% discount for an Original Prusa i3 MK3S kit, because this designer claims he doesn't have a printer yet. He makes some interesting 3D models, but they are not optimized for printing. Some particular examples include a horizontal placement of the threaded rod in this sandpaper holder or excessive use of filleting instead of chamfering corners. Filleting creates too prominent overhangs (see the picture on the left, marked red) which will always look worse than chamfered corners (see picture on the right). Note that even printed parts of our 3D printers are chamfered 🙂
We will contact all the winners during the upcoming week. For all of you who prefer practical and useful prints, there will be another opportunity to compete in a couple of months. Yes, we plan to repeat the same theme. In the meantime, another designer contest is coming soon – with a more focused topic.
Happy printing!