You've surely noticed our brief overview of filaments in the handbook sent with your printer. While that is still a very useful source of info for beginners, advanced users might want something more elaborate. That's why we've prepared the advanced filament guide that summarizes all supported filament types found in PrusaSlicer.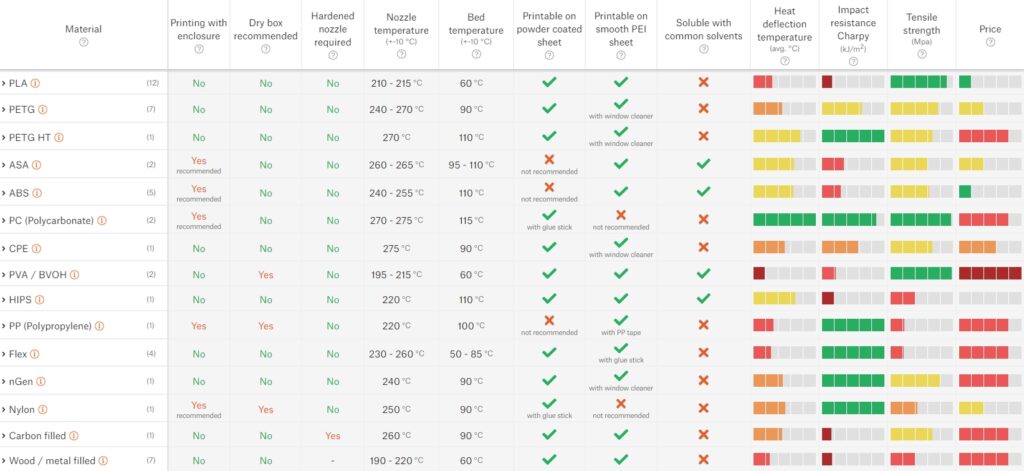 Let us introduce our material table that allows you to compare the basic parameters of different filament materials and brands. This way, you can decide which filament is the most suitable for you. Clicking on the material name will open a text with all necessary information about usage, print preparation, postprocessing of that material, and photos of sample models. If you want to skip the table and get straight to those texts, you can find them here: PLA, PETG, ASA, ABS, PC, CPE, PVA/BVOH, HIPS, PP, Flex, nGen, Polyamide, Composite materials, Carbon filled.
But now let's return to the material table. It features not only basic information such as temperature, recommended print surface, and various mechanical properties, but also the price of that particular filament. For materials, these values are shown only on a scale from 1 to 5 but after clicking on the filament material, you'll find exact values for supported brands.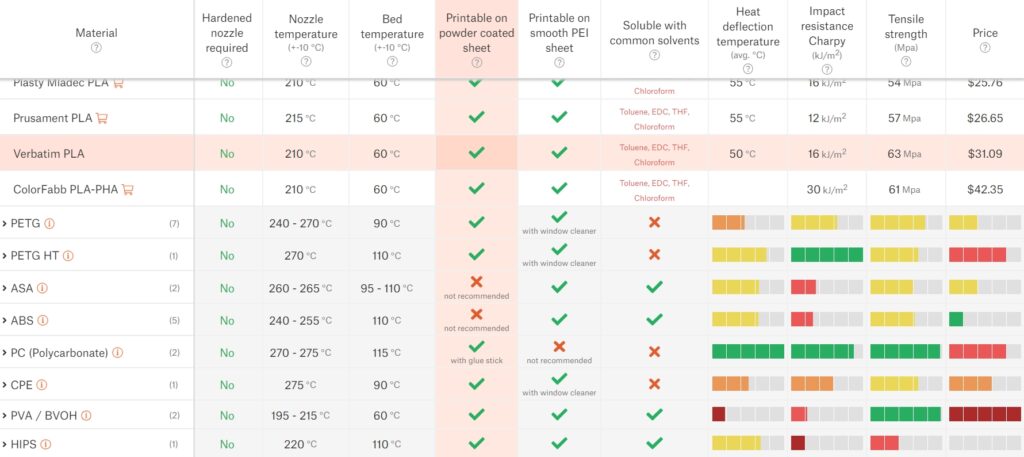 To make the comparison as valid and meaningful as possible, we tested every filament by ourselves, using the same method. But keep in mind that even with our greatest effort, these values might not be 100% accurate and some datasheets might show different (more accurate) results.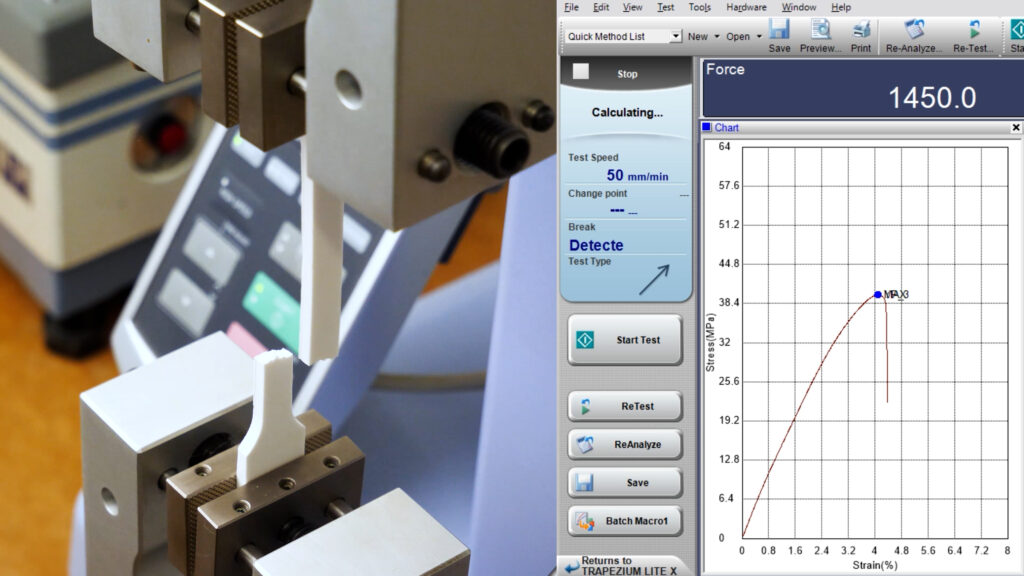 If you are interested in specific filament parameters, you can filter these values. Every parameter can be sorted by clicking on it. Plus, you can filter filaments by selecting various attributes such as mechanical resistance, chemical resistance, flexibility, etc.
Long story short – with our filament guide you'll never again hesitate whether the selected filament is suitable for your needs. We believe that it will help you avoid a lot of trouble and extra costs. Go ahead, have a look at our guide and let us know how you like it, what could we change and improve. Do you miss your favourite filament? Let us know! Your opinion will help us to maintain and improve the guide so it can be helpful for as many people as possible.
Happy printing!