We're watching four deep-treaded tires biting aggressively into the wet ground, as the agile off-road vehicle in front of us tries to climb a very muddy slope. The car slides a few times from side to side until it finally finds something to grab onto. The 4×4 drive kicks in and pushes the machine forward and up. Gracefully, it swings over the edge, turns around, and returns to us. Ondřej, who was driving the car the whole time, picks it up and inspects the chassis. Yes, we've been watching a remote-controlled car. It's completely 3D-printed and nearly two feet long! Thanks to the guys from 3D Sets, anyone can print this vehicle at home and have tons of fun not only driving it, but modifying it as well.
"It was a perfect fit," says Ondřej when we asked why they choose to build their business around 3D-printed RC cars. "Jirka and I are both RC car enthusiasts. And we always wanted to sell something digital – worldwide." Their little company, called 3D Sets, offers a selection of premium-quality off-road car models, which can be further enhanced with various accessories and upgrades. When you purchase one of the models from 3Dsets.com, you're getting not only the .STL files, but also pre-sliced G-Codes ready to be printed on the Original Prusa i3 MK3/S, along with a perfectly laid-out step-by-step guide and, of course, a shopping list. There are some things you simply can't print yet. Digital distribution has another great advantage: the designs can be easily updated. 3D Sets recently released a brand new update for the very first model that's been on the market for more than a year. It means that customers, who already purchased the model, can now upgrade it with the latest parts at no extra cost.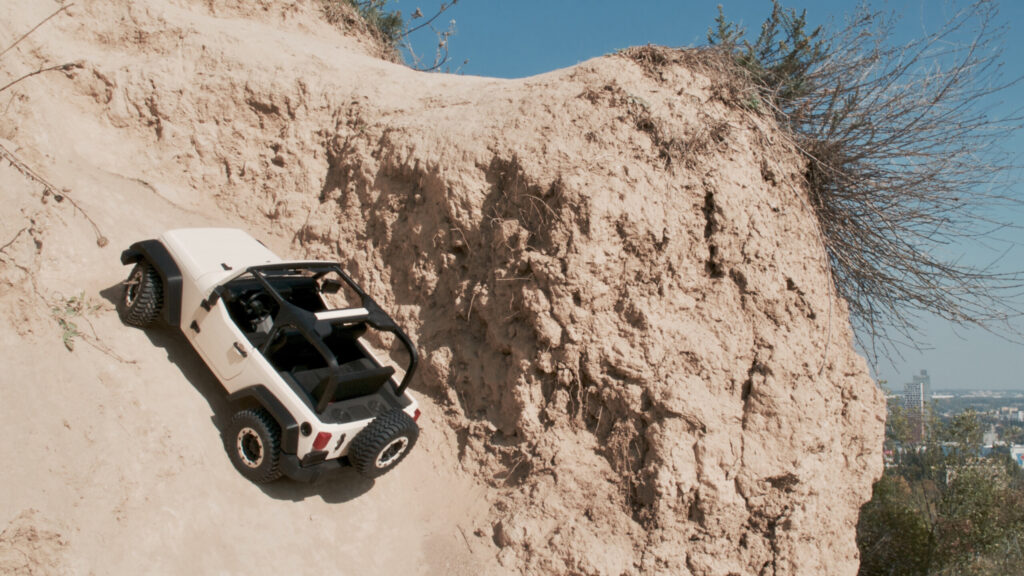 Jirka tells us that if you don't want to spend money and time on adding the DC motor and other electronics, you can still make the car and simply put it on display. However, since it's a robust off-road vehicle ready for some exploration, it would be a shame to let it catch dust on a shelf. The guide that comes with the model contains a complete list of all parts you need to source from one of the popular hobby e-shops with worldwide shipping. This includes tires as well – as the creators put it: printing with flexible filaments may be a bit tricky and the results are not as good as store-bought tires. However, the whole body of the car is 3D-printed (usually with PLA), it's sturdy and robust. When you hold it in your hands, you feel like this is a machine that can drive through anything.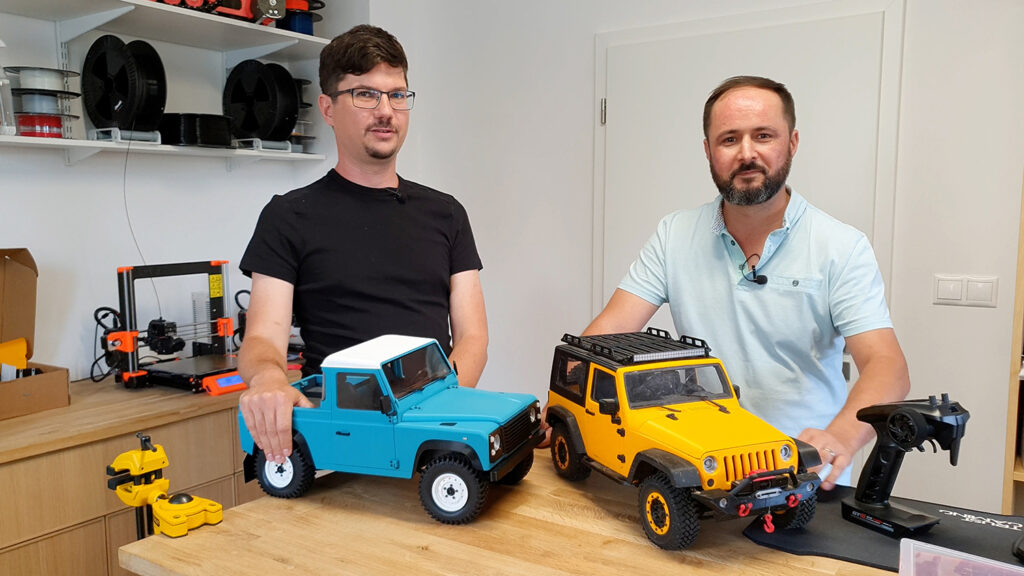 And no wonder. Jirka and Ondřej put over 1500 hours into the design of the first car model. Once they launched their e-shop, orders from all over the world started rolling in. This also meant getting more Original Prusa 3D printers – the portfolio had to grow to bring in more customers. Before anything gets published, a lot of prototyping is required and the Original Prusa i3 MK3S was perfect for the job. This is also why you get pre-configured platers with color-matched parts, which makes the job much easier. There's still a lot to print, though. Prepare up to 3-4 kilograms of filament and be ready for a long print, it can take up to two weeks to print everything. However, once you're there, the rest is a breeze.
"There will always be added value when you decide to buy our models," Ondřej says and explains their strategy. "Replacement parts are a no-brainer. If anything breaks, you can always print new parts. You can keep modifying the car to your heart's content. Everything is 3D-printed, even the gears in the gearbox and the ball joints, something that was perhaps considered impossible. And there's no glue needed to assemble the car, everything is held together by screws. The only thing you need to repair the car is a screwdriver!"
Jirka and Ondřej are constantly working on new projects, innovating and looking for new ways to expand their catalog. And according to their own words, the new products don't have to be just off-road cars.
If you would like to get a small glimpse of their work for free, you can! We worked together with 3D Sets to release a free off-road car model at PrusaPrinters.org. It's not as complex and functional as its "big brothers", but it's still a pretty cool model nonetheless!
Website: 3dsets.com