Hi guys, I have quick update today. First, Prusa i3 is the most used 3D printer on Earth according to 3DHubs! It actually was already in January 2016, but I just wasn't sure it would last. Well, it's March now and the lead is even bigger. That is awesome! I would say that 3D printing is the first industry, where open hardware has such a strong lead 🙂 The sales of the Original Prusa i3 are also awesome, check out the map at the end!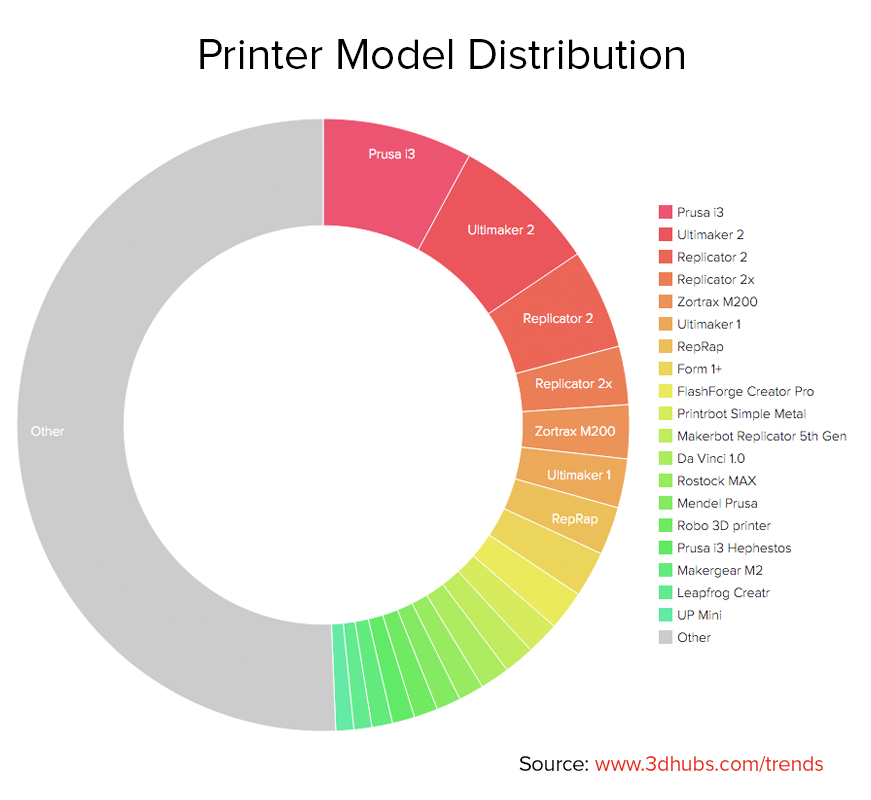 And next thing is about the Original Prusa i3. You know, when we launched the kit 8 months ago I was quite unsure what will happen. There were few doubts I had on my mind every day before I went to the bed. Mainly, I was starting to sell something which is already being cloned by 2000 sellers on Aliexpress topped with a 1/2 pricetag of the original I make. Obviously you get different quality but it is really hard to compare them before buying. We now have almost 24/7 support, best kit manual ever and people seem to love it.
Secondly, we decided to ship everything directly from our office in Prague and I was not sure if guys from the USA would feel comfortable buying from different continent. Especially if the are used to next day delivery from Amazon. It turned out we can ship to different continent with UPS in 2 days … go figure 🙂
Both of those doubts turned out to be wrong and I am really happy. We were just working on an hiring page (my team is already at 30 people) for our czech website today and we wanted to include a map of the printers. When we finished it, we were stoked! It's full on invasion 😀 Feel free to check it out here and THANK YOU!
The map shows every ZIP code with one or more Original Prusa i3s. The map doesn't contain any sensitive data. If you want to see the map in bigger screen, here's the link 😉