Wouldn't it be great, if you could download official 3D printable files with replacement parts and accessories for your home appliances? Or an official fan model from your favorite game? Today, with our partners from various industries, we're turning this into reality and starting a revolution in how big brands approach 3D printing!
Official brand profiles
For a few months, we've been talking with a couple of giants in their respective industries. We're excited to announce the first brands to join Printables.com and share official 3D printable models for their customers, fans, and their community:
You'll find profiles of these brands in a new section on Printables accessible via the main menu at the top of the page.
All 3D models shared on Printables.com are available for free, allowing anyone to easily download and print them at home. This opens up a world of possibilities for businesses and consumers alike. Some replacement parts can be printed locally and on-demand, eliminating the need for inventory and shipping. This also makes it easier for brands to support the right-to-repair initiative. In addition to replacement parts, businesses can also create accessories and mods for their products. This allows consumers to personalize and improve their products, making them even more valuable and unique. And for fans of popular games and movies, brands can create official fan models, such as figures, costumes, and props.
We'd like to thank all our partners for releasing their models on Printables and helping us start a shift in the industry. We hope that in a few years, it will be the norm to release 3D printable models to accompany the brand's products. Having all of these models available will be a huge plus for the customers and add value to the product itself. And we expect a community of makers growing around each of the brands with a presence on Printables, with user-made improvements or add-ons.
Highlighting community models
The community of makers and designers has already uploaded thousands of replacement parts, accessories, and fan models to Printables.com. With the new verified brand profiles, we're giving brands the power to highlight these community creations on their profile. You'll find the Highlights from the community under the Featured models' section on the brand profile.
Verified badge and banners
To distinguish themselves, official brand profiles are marked with the verified badge that you know from many other sites. This badge is visible everywhere throughout Printables.com, whether it's browsing the model database or reading through comments. But it's not just the brands that can get the verified badge. Well-known designers in the 3D printing community can get it as well. As a matter of fact, a couple of designers on Printables already had the Approved designer badge. However, just like all other badges, it was visible only when visiting the user's profile, which was not very practical in this case. We are replacing these existing badges with the typical checkmark next to the user name.
Another standout feature of official brand profiles is a customizable banner they all have at the top. This allows for sleek and stylish branding. And users will immediately know they're visiting an official brand profile.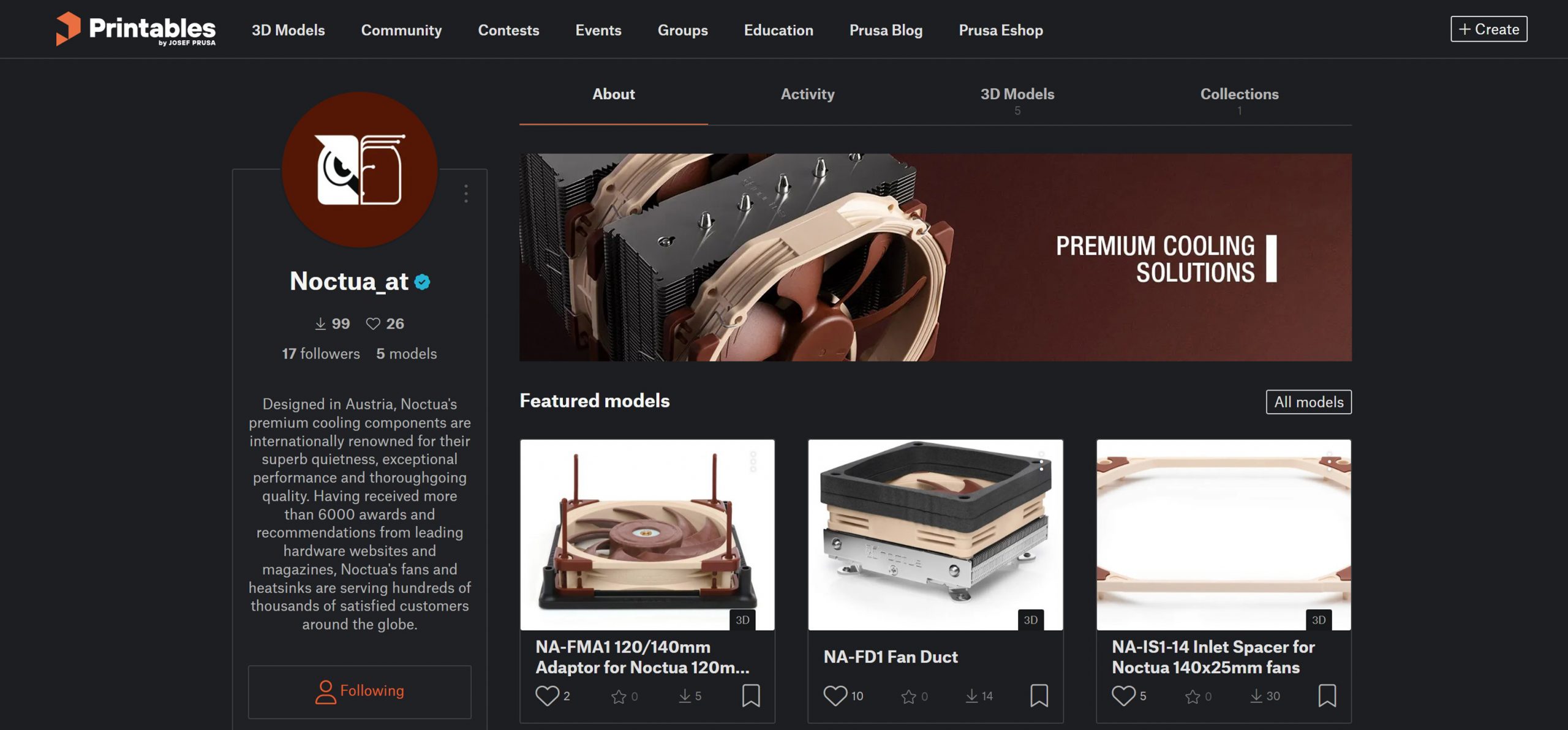 Print an incredibly detailed model of the USS St. Louis from World of Warships
World of Warships, the free-to-play naval warfare multiplayer game from Wargaming, is sharing an incredibly detailed model of the World War 1 cruiser St. Luis. All parts of the ship can be printed without any supports on an Original Prusa MINI+ sized printer. And most parts simply snap together without the use of glue. The model was created by the talented designer Vlado Turek from Prusa Research as a showcase of how far FDM printing can be pushed.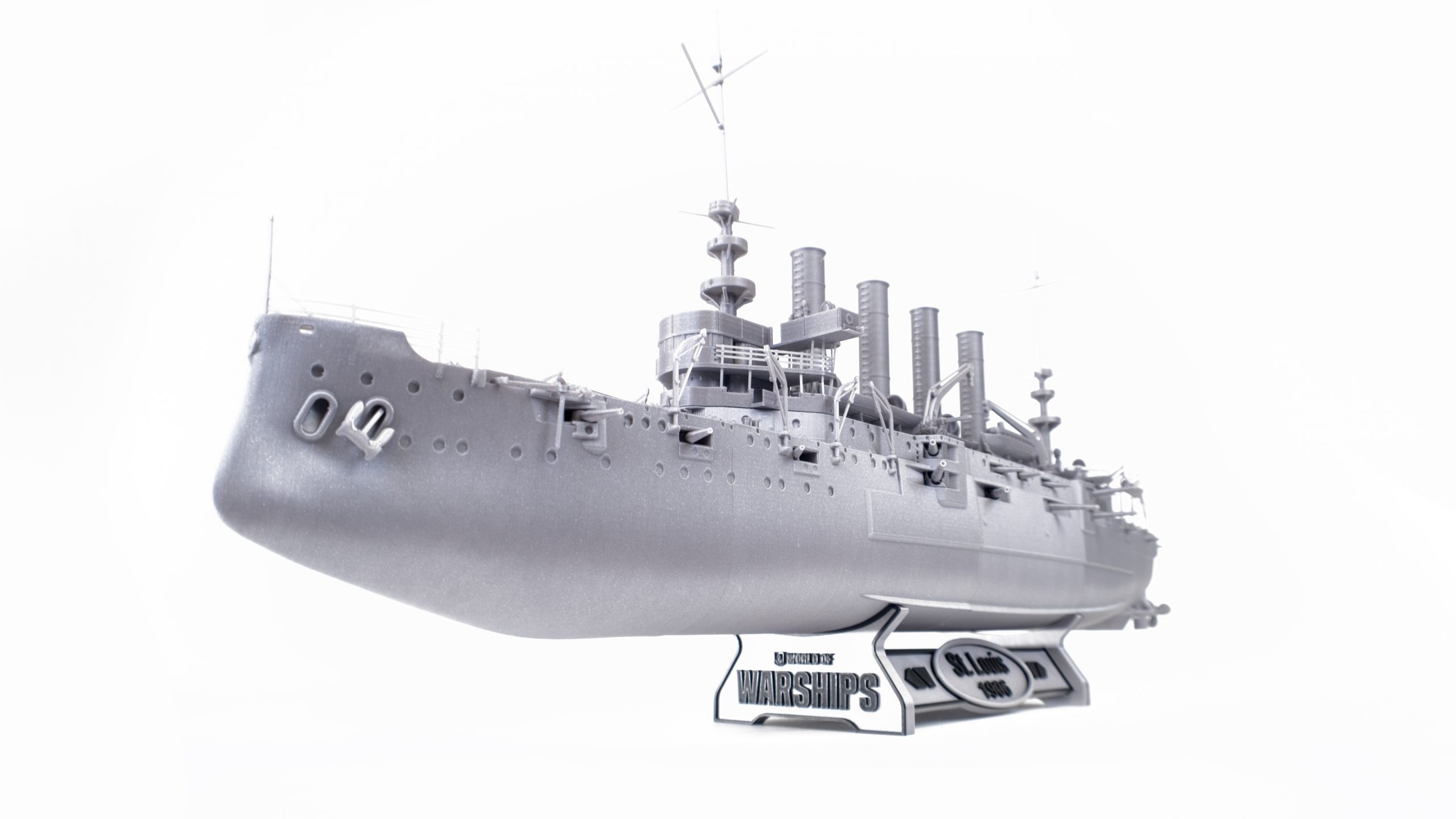 While the ship is over 80 cm long, you need just two 1kg spools for the entire model. All the guns, cranes, anchors, and screws are movable. In total, there are over 70 moving parts!
Browse replacement parts and case mods from Cooler Master
The computer hardware manufacturer Cooler Master is a perfect match for Printables! Cooler Master is taking the customization of their cases to the next level by releasing 3D printable replacement parts and accessories. This move comes as no surprise, given that 3D-printed mods are frequently used in their annual Cooler Master Case Mod World Series. In fact, Printables.com is the main sponsor of the Best Art Direction category in the competition this year. One fun example – if you own the popular MasterBox NR200 & MasterBox NR200P, you can customize them with different feet designs.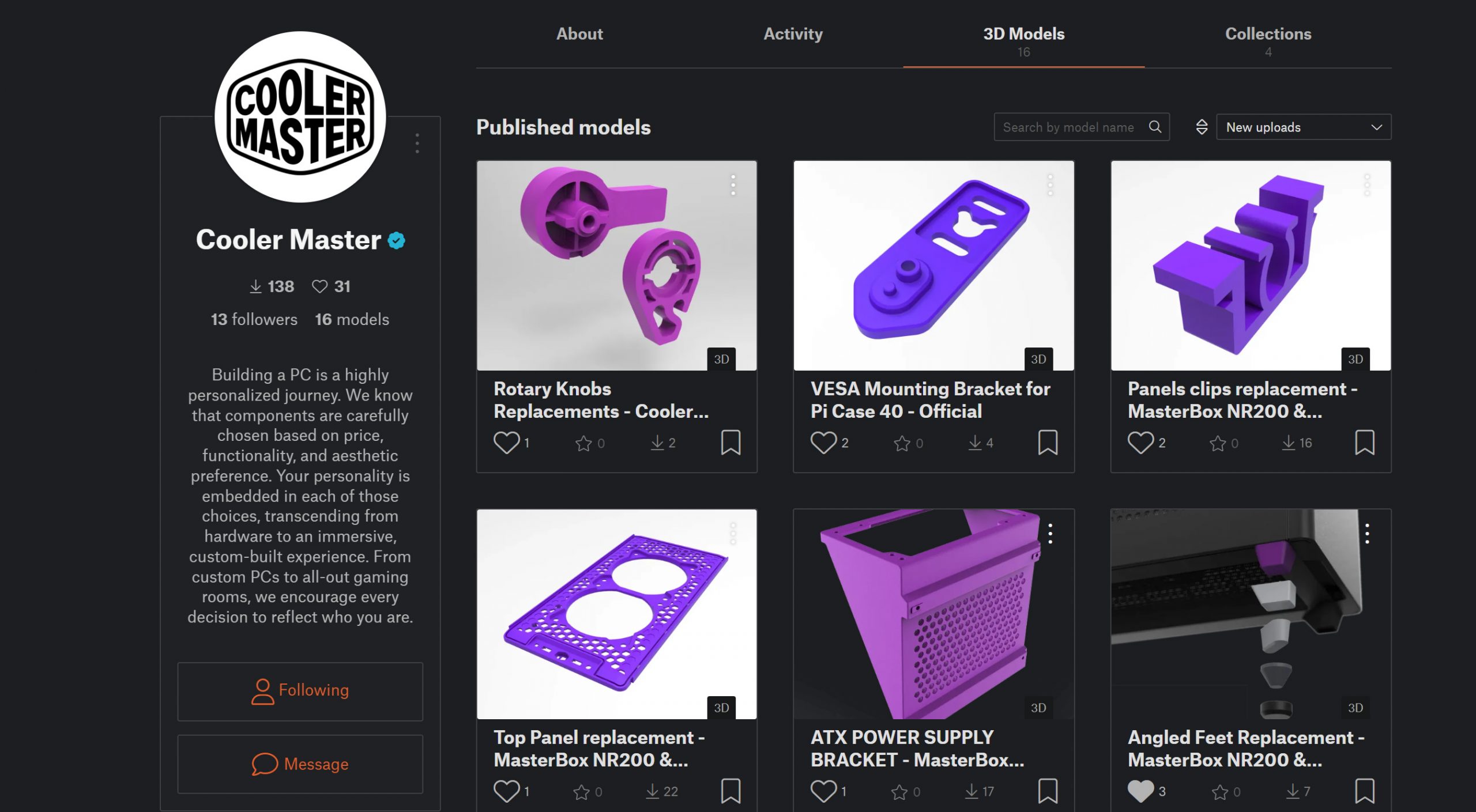 Framework Computer
The computer manufacturer Framework, known for their easily repairable and upgradable notebooks, already has an active community on Printables. Framework joins the community with their 3D printable Mainboard Case. Once you upgrade your Framework notebook, you can use the leftover mainboard and the 3D-printed case to create a high-performance single-board computer. All you need to do is insert the memory and plug in a USB-C power adapter.

And the community of makers on Printables has already started publishing their own creating for Framework computers. For example, user egeltje published a holder for spare modules, when you need to carry more of them with you. And user whatthefilament released a model, that converts a Framework Laptop into a tablet form factor.

Print models from Arma III, DayZ, and Ylands from Bohemia Interactive
The Czech game developer studio Bohemia Interactive is sharing 3 models from their games. A tank from the military sandbox Arma III, the infamous Yellow King from the post-apocalyptic survival game DayZ, and the Gryphon from the playful Ylands.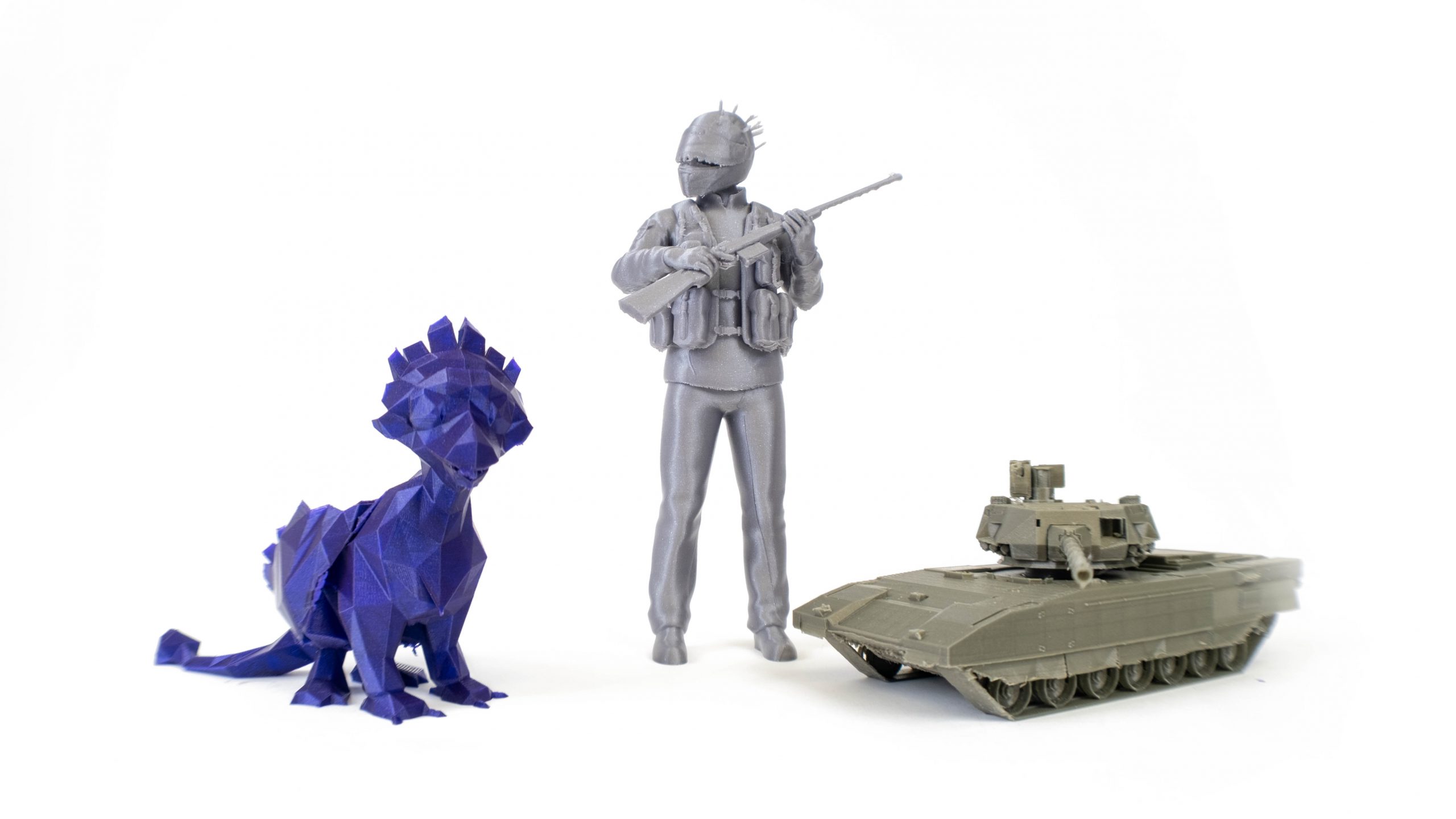 Raspberry Pi
The single-board computer manufacturer Raspberry Pi is joining the movement with cases for their boards, fun projects, and highlights of the community creations.
Discover hundreds of open-source projects using Adafruit micro-controllers
The open-source hardware manufacturer Adafruit has been active on Printables pretty much since day one and has published over 200 wonderful projects incorporating their products.

Download spacers, brackets, and adapters for Noctua fans
The Austrian cooling component manufacturer Noctua is well known by PC enthusiasts around the whole world. Noctua is sharing 3D printable spacers and fan ducts for their products.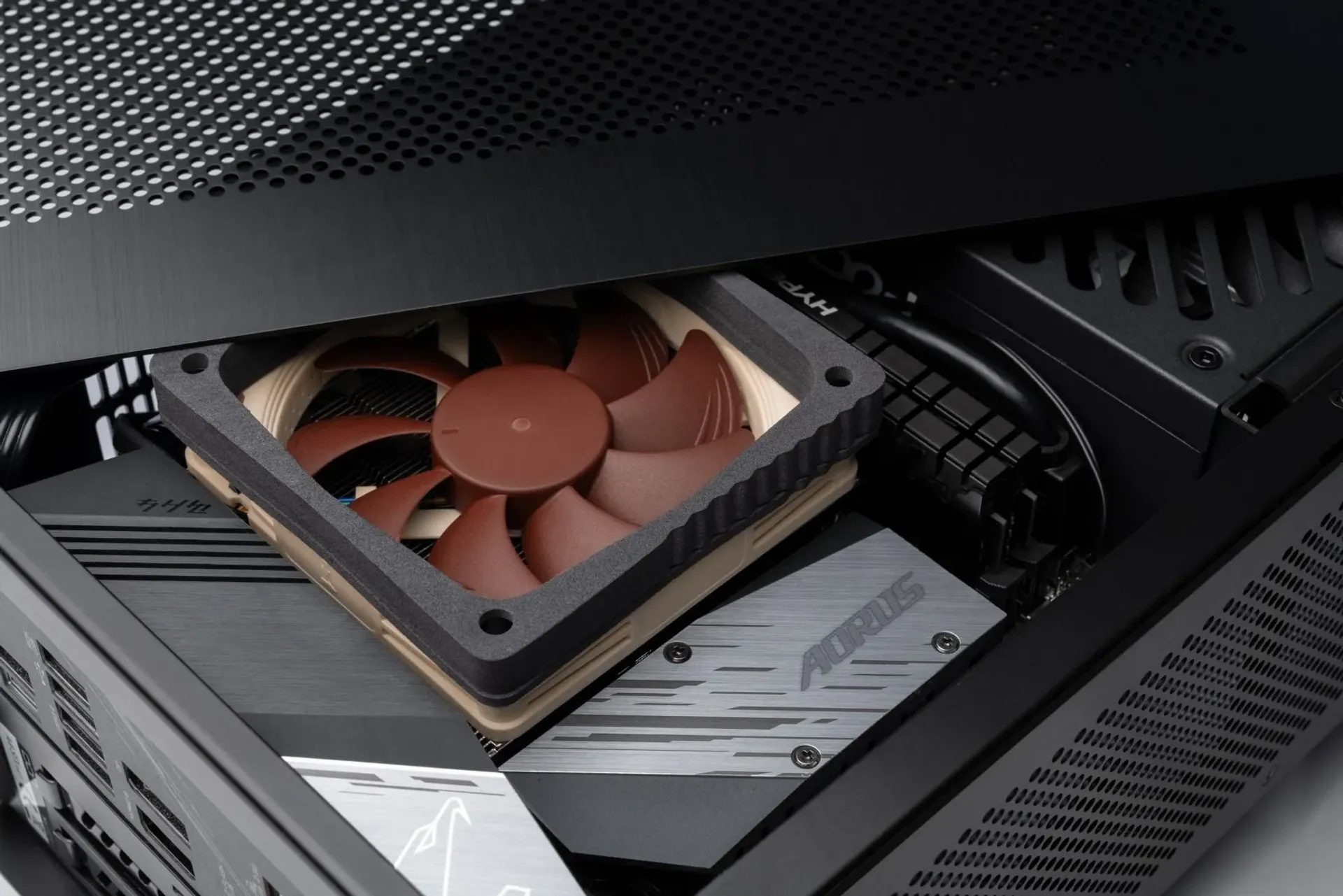 Warhorse Studios
Warhorse Studios, the developers of the popular medieval RPG game Kingdom Come: Deliverance, are releasing a 3D printable figure of Henry, the game's protagonist. If you're a fan of the game, you can print and own a physical version of the game's main character! The figure is best suited for printing on an SLA printer, but it can also be printed on any FDM printer as long as it's scaled to be big enough.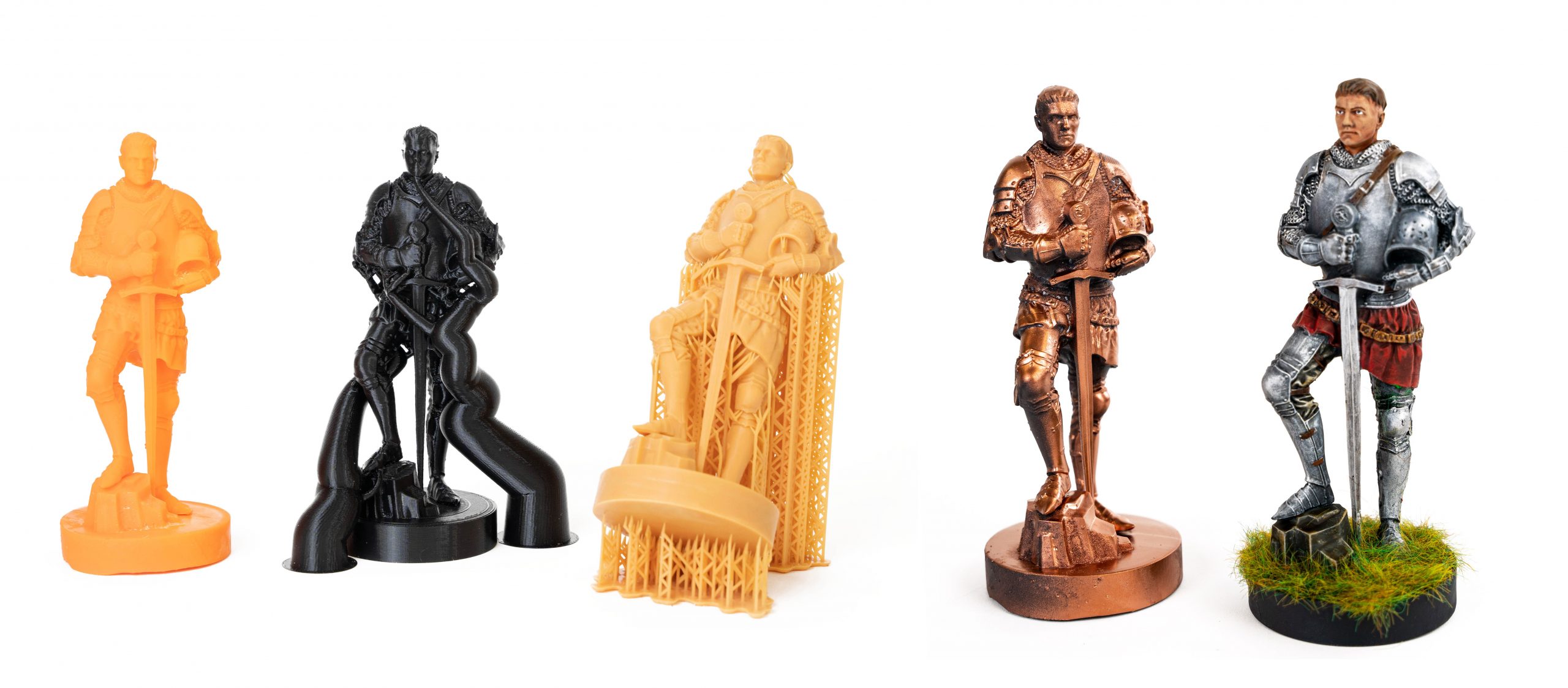 Prusa Research
And of course, we can't forget ourselves! You can find all printable parts for the Original Prusa printers, as well as parts for the accessories on our official brand profile.
More to come!
We're already in talks with more brands interested in joining Printables.com and releasing their files here. If you have a friend working for a global brand, please, spread the word about the initiative. And reach out to [email protected] if you're representing a company interested in joining the initiative. Happy printing!