It took some time, but we finally finished the ColorPrint app and there is not much to say about it – except that it's super easy to use and to get some color goodness in your prints. 🙂 I already wrote about easy color 3D printing so check it out. You can download ColorPrint over at Prusa3D.com.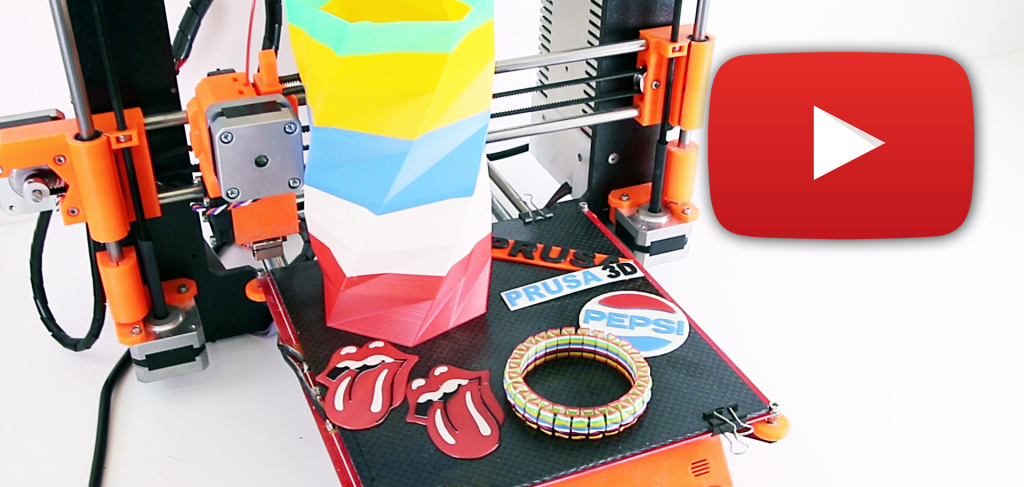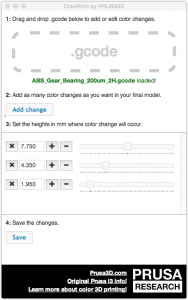 So let's just dive right into it!
Drag and drop a .gcode file onto the designated area.
Add as many color changes you want.
Set the height in mm where the printer will stop for the filament change.
Click Save and you are done.
Some pretty neat features:
You can load a .gcode file with color changes already embedded in, the app will recognize them and you can change them as you wish. 🙂
The color/filament change should work on every printer supporting M600 G-code command. But the usability depends on your manufacturer and for example I haven't seen anyone with failsafe menu in case filament doesn't load properly.
On the printer side, it's even easier. Printer will just go outside the print area, unload the filament and ask you to load a new one. Best is to watch my video, where you can see the whole process.
Oh and BTW we made a super simple FirmwareUpdater, so if you bought an Original Prusa i3 from me you don't have to mess with Arduino to simple update your FW. Check out the process here.