"The great Prusa reveal is here! Removing the printer's ability to print would allow for a greater focus on what truly matters: fixing and tweaking the machine!"
That was the main joke behind our April Fools' day article and video. 🙂 Check it now:
When we look at modern phones, cars, smart devices, it's hard not to see how far they've come in terms of technological advancements. These products are extremely capable, convenient, yet simple to understand; they do most of the work for you. However, sometimes, convenient and reliable means boring. Take a look at the Original Prusa MINI+, it has a nice color LCD screen, one-click printing, network functions, sound alerts, mesh bed leveling, temperature watchdogs RPM monitoring, and much more. You can literally insert the USB drive with print files, press a single button, and that's it, the printer takes care of the rest. That may be a bit too simplistic for some. Sometimes, being a fan of 3D printing means that you're a fan of 3D printers – and not necessarily printing. Our latest product is just for you!
Introducing Prusa Mendel i2S! 
We want to reintroduce people across the world to the roots of desktop 3D printing, to remind them of expressions like "ABS juice," "3mm filament," and "How the hell does this even work?". Somebody might have even told you that if you didn't live through the "Dark Ages of 3D printing", you don't really know what 3D printing is. Well, it's time to do something about that! We're happy to announce our new Prusa Mendel i2S 3D printer assembly kit, In the video below, you can check out all of its awesome features. And let us also share with you the incredible story of how this machine came to light…Literally.
When we moved into our current HQ, an old pre-war factory in Prague, we aimed to occupy only three floors. However, soon the company expanded into the rest of the vast and intricate building, above ground and below. Along the way, we sort of forgot about the underground part. This all changed when one of our team members pushed the B2 button in the elevator by accident. To his amazement, he discovered what was thought to be a long-lost floor of our building.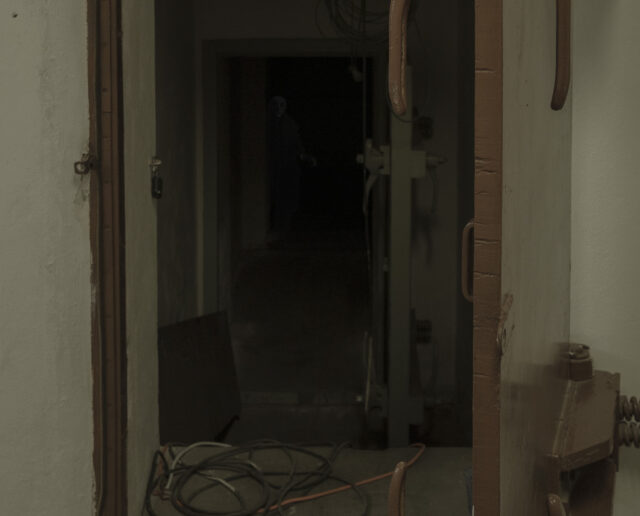 The B2 floor of our HQ is a warm and welcoming place
Apart from the IT department and server rooms, one more section was uncovered in B2: hardware development. It turned out that for years, an entire team of developers, led by a strange pale person, spent thousands of hours perfecting the concept of a new 3D printer without being aware of what was going on outside their offices. When asked, the team leader only said: "Well, I just wanted to fix a couple of bugs in the code and then go home. I guess it took longer than expected. I can't wait to go to a pub and grab a beer. Why are you wearing a face mask?"
Fueled by an unexplainable source of high-quality coffee and accompanied by the soothing sounds and flashing LEDs of the PrusaPrinters servers, these developers worked relentlessly to further perfect Josef Prusa's Mendel i2 using all the components they could find. Prusa Mendel i2S is the result. Certain features of this 3D printer are even affected by the team's workplace conditions. For example: there's no backlit LCD screen that would blind eyes accustomed to the dim light of old fluorescent bulbs. The Mendel i2S is also rather loud, however, if you place it in a server room, you can barely hear it.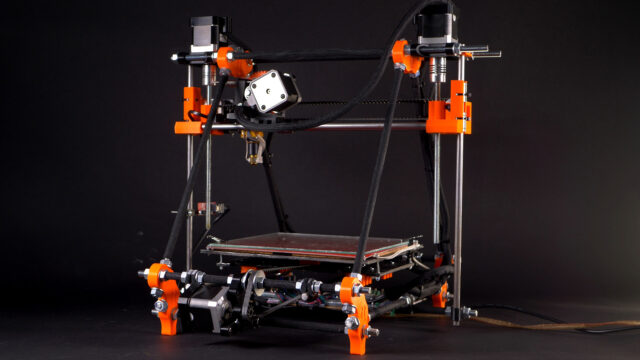 Everyone Is A Printer
After the prototype was literally brought to light from its subterranean origins, we thought about pushing this concept even further, making this printer truly "back to basics." Initially, we considered only black-and-white printing (the printer would only accept black and white filaments). Some voices suggested removing the possibility to load filament entirely. The only thing you could do with the printer would be to keep reworking and modifying it over and over again, never being bothered by that pesky 3D printing process, which for some seems to be about as exciting as watching paint dry.
Make no mistake, having a 3D printer that can be easily maintained, disassembled, modded, and reworked is extremely important and the 3D printing world wouldn't be the same without makers, tinkerers, and all the amazing community members. Removing the printer's ability to print though would allow for a greater focus on what truly matters: fixing and tweaking the machine. At least that was the idea. 
We're celebrating the return of the proven Original Prusa Double-Sided Transparent Glass Print Sheet
We also understand that users are tired of all the filament options available to them, so the Mendel i2S is ready for printing in 3mm ABS exclusively. To help with this, we will soon introduce Prusament ABS. The 3mm version will only be available in a single brown-ish color, and its name also reflects the adequate printing quality of the Prusa Mendel i2 – we call it MediOchre.
Available On Friday
The upcoming Prusa Mendel i2 3D printer will be available for preorder on Friday. We estimate that shipping will start later this year, once our firmware developers delete all modern features, optimizations, and helpful wizards from our standard Prusa firmware. We expect the production and shipping to go smoothly without any lead times and complications whatsoever just like all of our recent product launches.